Imagine taking a journey through a labyrinth, and at the centre you find your own heart.
That's the journey I want to invite you on with Mandala Discovery. You'll follow a meandering path of self-discovery, and you'll get closer and closer to your own Centre.
Perhaps something new wants to be born but you're unclear about what it is. Maybe you've found yourself on the edge of a new calling and you're afraid to step onto the path. Perhaps a relationship is changing and you don't know what that change might mean for you. Or maybe an old story is clinging to you and you're trying to loosen its grip on you.
Whatever that restlessness is, mandala-making can help you find a path through it.  
My name is Heather Plett and I want to help you develop your own unique mandala process.

What is a mandala and why make them?
"Mandala" is the ancient sanskrit word for circle and it symbolizes wholeness. It's pretty simple, really – anything that shows up in circular form – whether it's art, dance, or a slice of kiwi fruit – can be considered a mandala. I love the fact that they are so universal and can be found everywhere. In every part of the world, mandalas show up in the art work, nature, and cultural and spiritual history of a place.
Mandalas have been used in various spiritual traditions (especially eastern religions like Buddhism and Hinduism) for spiritual teaching and meditative purposes. They have also been used for therapeutic purposes by psychoanalysts, most notably Carl Jung.
Mandalas combine spirituality, meditation, therapy, creative process, and play in one holistic circle. They help us slow our minds, process our complex thoughts, and shift out of our logical left-brains into our intuitive right brains.
They also have a strong feminine aspect to them, with connections to the womb and the birthing process, as well as to nature and Mother Earth. They ground and centre us and bring us back to the heart of who we are.

What do I bring to mandala-making?
You don't really need anyone to teach you how to make mandalas – just start making art in circles and see what emerges. But if you want to take that deeper, I can help you.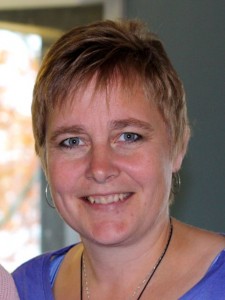 I have developed a unique process that combines mandala-making with intuitive journalling. This process has been gradually emerging for me over many years of journal writing, creative process and art-making. I use the process when I teach creativity, writing and personal development workshops. My first mandala poem was published in a poetry journal twenty five years ago and I've been exploring it as a tool for my personal development ever since.
Unlike some of the more traditional mandalas that rely on specific symbols, follow certain rules and are closely associated with specific traditions, my mandala process is intuitive and unique to each person who does it with me. I give you guidelines and support, but I never give you rules.
To learn more about why I make mandalas and what I get out of them, read this post. To learn more about me, visit my website.

Who could benefit from this mandala process?
anyone seeking clarity in their life
anyone birthing new ideas into the world
anyone trying to find simplicity in the midst of complexity
coaches looking for creative processes to add to their toolboxes
teachers and leaders who want to invite creativity and fresh energy into their classrooms or communities

How can you do mandala work with me?
1. Mandala Discovery for One
A one-on-one session includes:
one call with me (up to an hour) that includes a narrative coaching conversation and guidance on your individualized mandala process
a worksheet with guidelines for the mandala process I recommend for you
follow-up emails once your mandala has been completed. (Though it's not required, I will encourage you to share your completed mandala with me along with any new insights you've gained from it.)
Optional
a follow-up call to unpack whatever emerged during your mandala process (for an additional cost)
2. Mandala Discovery in Circle
Note: There are no current offerings of this online course. I am working on a self-study version of it, and would be happy to talk to you about how we might adapt it as a workshop or retreat for any events you have coming up. 

In Mandala Discovery, you'll get:
six mandala lessons – beautifully designed worksheets that will walk you through a new mandala process each week
six story circle calls – I'll guide you in an intimate (no more than 12 people) group narrative coaching process and you'll share your stories and learn from others. I'll also provide further guidance on the weekly mandala process. (All classes will be recorded.)
access to a private Facebook group to communicate with me and other members of the story circle, and to share your mandalas with each other

Purchasing options:
1. For $100 USD, you get a basic mandala session, an instruction sheet, and follow-up emails.
Questions or concerns? Please contact me.