When despair for the world grows in me
and I wake in the night at the least sound
in fear of what my life and my children's lives may be,
I go and lie down where the wood drake
rests in his beauty on the water, and the great heron feeds.
I come into the peace of wild things
who do not tax their lives with forethought
of grief. I come into the presence of still water.
And I feel above me the day-blind stars
waiting with their light. For a time
I rest in the grace of the world, and am free.
— Wendell Berry, The Peace of Wild Things
When I find myself out-0f-sorts and unable to concentrate, it's almost certain that there is something missing from my life – time with nature.
If I don't have a regular dose of trees, grass (or snow), sky, birds and deer, I lose my centre, my grounding.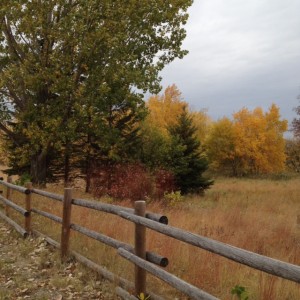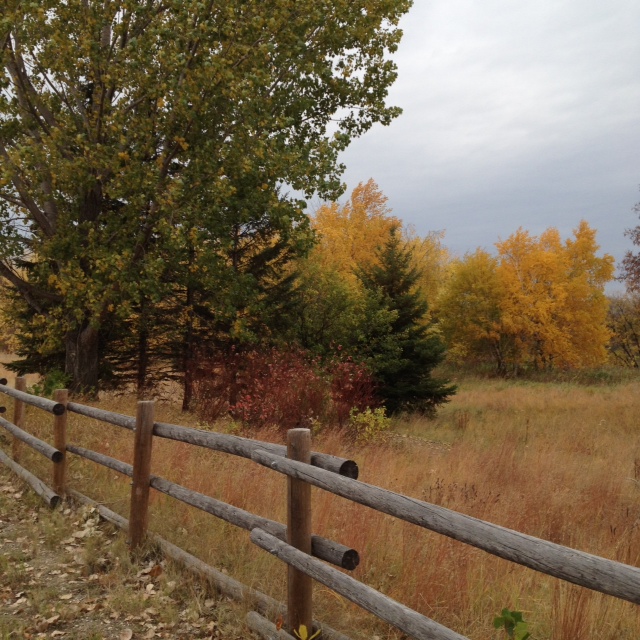 A connection with the earth is essential for a healthy, well-lived life, and yet we so often ignore it or get too busy rushing around keeping our lives together to take time for it.
Several years ago, I was visiting a large North American city for a conference in a downtown convention centre. By the end of the first day, stuck inside a windowless conference room in the concrete-covered business district, I recognized a familiar restlessness. I needed more than just fresh air – I needed to touch the ground without concrete getting in the way.
I walked around the downtown, but the best I could find were concrete fountains surrounded by a few small trees and flowers in concrete pots. I found a park on a map and headed in that direction, but when I got there, I found only construction – the park was being turned into highrises. I asked the server at the restaurant where I ate if he could tell me where I could find green-space. He pointed down the street. "If you head in that direction, you'll eventually come across a stream." A look of sadness came over his eyes. "But I have to warn you – it will probably disappoint you."
I headed in the direction he pointed, and, after a few blocks, I saw the tops of trees at the bottom of a slight incline. "Finally!" I thought. "Green!"
He was right – it was a disappointment. There was still a creek, but on either side of the creek were highrise apartments surrounded by parking lots, with walls blocking the view of the creek. I couldn't imagine why they'd want to block the view of the creek, but when I passed the wall, I saw why. The creek was full of garbage. Household trash mixed with industrial waste. In between broken concrete and discarded household appliances, a few lonely ducks floated past.
I started crying. Here I was in a city full of people who'd completely disconnected themselves from the earth. Not only were there no green spaces to be found, but there were very few people outdoors. Though the weather was beautiful, I was the only person walking. Most people were driving by in SUVs and other luxury cars.
I wept for the ducks. I wept for myself. I wept for the people who didn't even know what they'd lost. I wept for the greed, and I wept for the disconnection.
That experience ignited a passion in me. I needed to wake people up. I needed to help them see what they're missing – what they're longing for even though they don't know it. I needed to reconnect them with the earth. And I needed to work to save the ducks and the trees and the grass and the dirt.
So I started where every journey must begin – I started with myself. I became more intentional about finding my own connection with nature. I spent more time wandering in the woods and staring into the eyes of deer. I became more mindful of the world around me.
And then I started to incorporate it into my work. I wrote an e-book on wandering and edge-walking for other lovers of the earth. I looked for retreat spaces that helped bring participants back into connection with nature. And I wrote lots and lots about the woods and about what it means to be wild. I even let a deer inspire me to create Lead with Your Wild Heart.
If you are seeking a connection with the earth, consider how that might be incorporated into a coaching session. Or journal your way through summer with Summer Lovin'. (Future offerings will include journals for other seasons.) Or find your own path with Pathfinder. If you're part of a community or work group seeking connection with nature, let's talk about how I could offer facilitation.
"Climb the mountains and get their good tidings. Nature's peace will flow into you as sunshine flows into trees. The winds will blow their own freshness into you, and the storms their energy, while cares will drop away from you like the leaves of Autumn." 
― John Muir