Retreat – November 3-6
Welcome to the BIG House, Queensland, Australia
Note: This is one of two upcoming retreats hosted on consecutive weekends by Welcome to the BIG House retreat centre in Australia. The other one is Writing with an Open Heart: learning to hold space for others and yourself with The Circle Way and other practices
It's part of the human condition to long for genuine, openhearted connection with other people and ourselves.
Far too many of us, though, have lost our way. We've found ourselves in the middle of too many relationships and conversations that feel shallow, transactional, forced, or one-sided. We have become consumers rather than community-members, and we have disconnected ourselves from what really matters.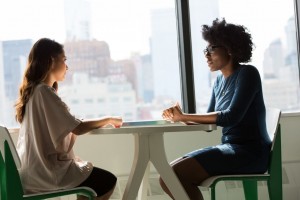 The answer to this longing can be found in the art of holding space. When we hold space for each other, we walk alongside each other in whatever journey we're on without judging, making people feel inadequate, trying to fix others or ourselves, or trying to manipulate the outcome. When we hold space for other people, we open our hearts, offer unconditional support, and release the need to control or judge. We become fully present for each other in a powerful, life-changing way.
In this retreat, we will practice the art of holding space for other people and for ourselves. We will learn to build community by creating spaciousness, openness, and connection. 
At the heart of this retreat will be The Circle Way, a structure for deep conversations and wise outcomes. The Circle Way gathers people into a circular shape with participants at the rim and the purpose in the centre. Each person has a voice and everyone can see and hear one another. Social agreements and practices help facilitate respectful conversation. Circle supports a leader in every chair.
The retreat will take place on November 3-6, 2016 at Welcome to the BIG House in Queensland, Australia.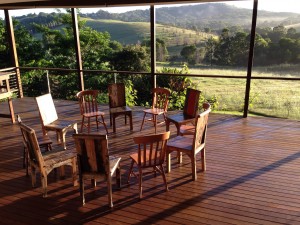 By the end of the retreat, participants will be equipped to host their own conversations using The Circle Way.

At this retreat, we will also explore a variety of other circle-based practices (ie. mandala making, labyrinth walking) which will support our Circle Way conversations and will help deepen our connections with ourselves, each other, and the earth. Participants will be able to take these tools home with them for continued personal exploration and for use in their own workshops, retreats, etc.
Who should come?
anyone in search of deeper connections with other people and themselves
anyone who is interested in hosting conversations of any kind (in the workplace, at home, with friends, in the community, etc.)
anyone who wants to help make the world better by helping people make deeper connections
In this retreat we'll:
learn what it means to hold space for ourselves and others,
discover the practice of The Circle Way as a way of holding space for deep conversations,
explore mandalas, labyrinths, and other circle practices that help us hold space for ourselves, and
take a deep dive into our own personal growth and learn more about how to host it for others
When: November 3-6, 2016
Where: Welcome to the BIG House, Queensland, Australia
Cost: there are a variety of prices available (commuter, non-commuter + early-bird). Check the registration page at Welcome to the BIG House.