Hold Space Your Way:



Holding Space + The Enneagram
Join us in Australia – March 28-31, 2019
at Welcome to the BIG House, Pinbarren, Queensland
Hold Space Your Way:
A retreat for those who want to transform the way they show up for others
"Why didn't I think of that?" Perhaps you've had that thought when someone else brought a casserole to a grieving friend, or cleaned the house of someone who just had a baby, or did something else that never crossed your mind. But… maybe your way of holding space looks completely different.
In Heather Plett's workshops and online training on holding space, she teaches that each of us can "be the bowl" for each other. To be the bowl means to support and encourage someone, to give them a safe place to land, and to allow them autonomy and freedom without trying to control the outcome or judge them for their choices. By offering support and not control, we create a container for them in which to do their work of transformation, grief, learning, etc. Casseroles and housecleaning may be part of what it means to be that container, but so are many other things.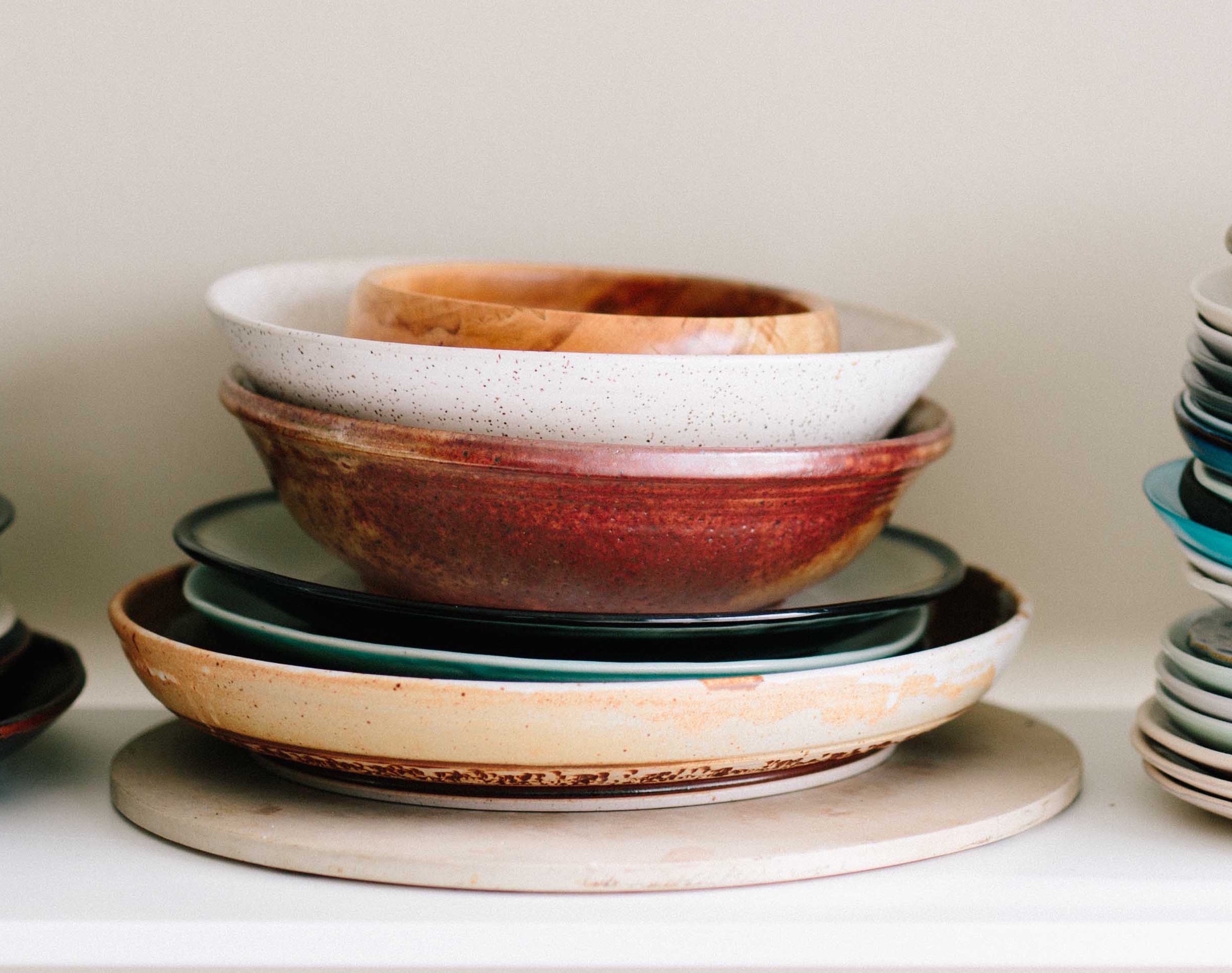 There are many kinds of bowls – some bowls are pretty and fragile, some are sturdy and functional, and some withstand intense heat and pressure.
In the same way, each of us has a unique way of showing up and a unique purpose in how we hold space for other people. Some of us hold playful and tender space for children in kindergarten classrooms, some of us hold space under pressure in crisis situations or war zones, some of us hold space for grief and trauma in hospices or emergency rooms, and some of us hold intellectual space in university classrooms or boardrooms.
At this retreat, we'll interweave our learning on holding space with the Enneagram to help us all strengthen our inner witness.
The Enneagram offers us a way of understanding ourselves and the way we think, feel, and act in relation to the world, others, and ourselves. It helps us to delve into our core motivations, defence mechanisms and fears that often lie in the unconscious layers of our personality structure. In Heather's language, the Enneagram helps describe "the bowl" that we identify with the most… those traits that we automatically align with as a support base for ourselves and others.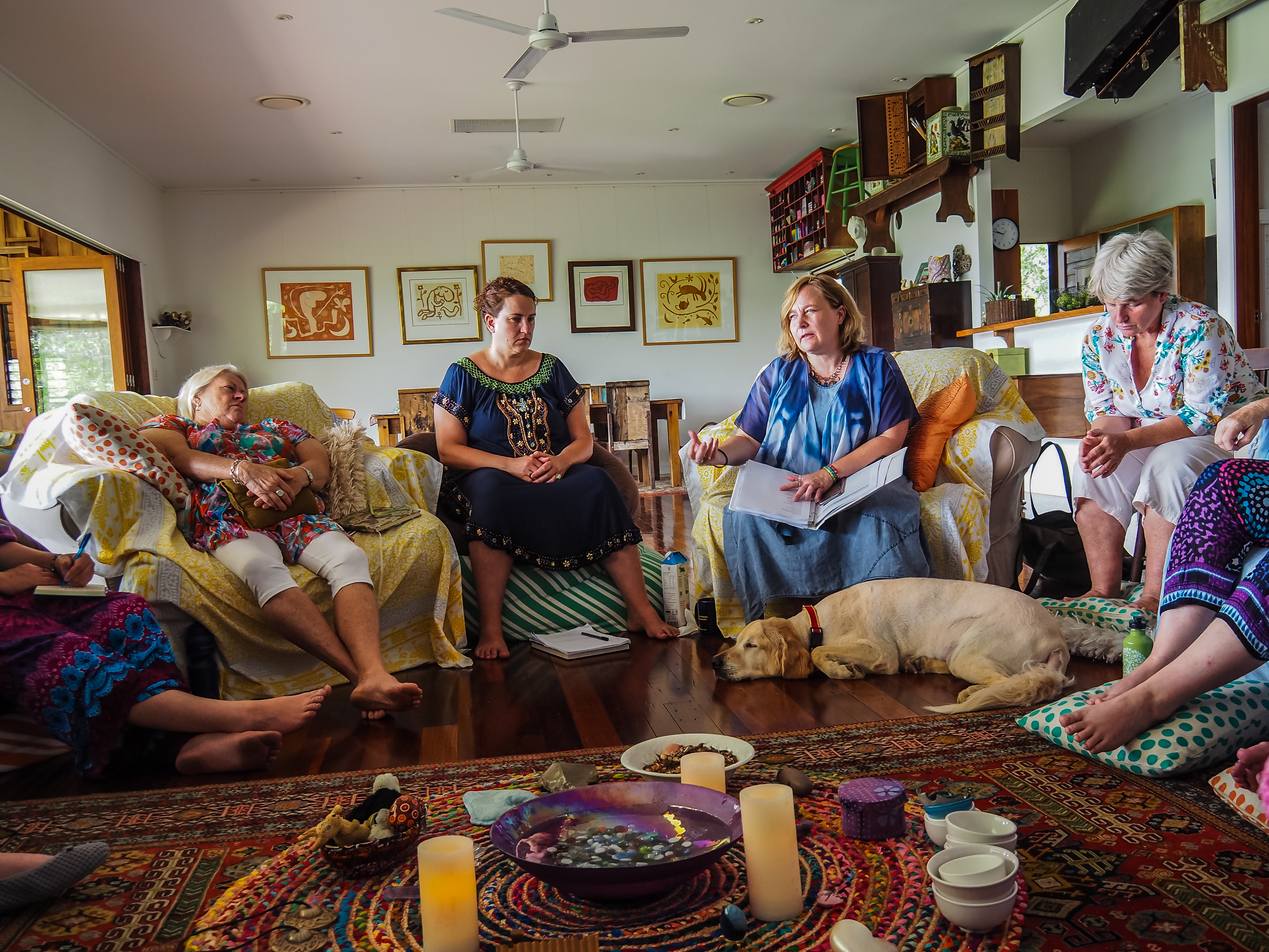 By exploring which of the nine Enneagram types best describes you, you discover the qualities and underpinnings of your own bowl, and the bowls of others. The qualities of each person's bowl differs and their biases and perceptions also differ. By delving deeper, the Enneagram system guides you how to become a more wholehearted and integrated bowl.  Through understanding what's going on in yourself the wisdom of the Enneagram has the capacity to guide you through your own and others' barriers when and as they show up. If we can notice this in ourselves and in others, we have the capacity to become deeper and more resilient, kinder, compassionate bowls, by holding space for both for ourselves and for others. 
"Thank you to Heather and Georgia for the extraordinary, life-changing ten days I have just experienced. Your magical partnership cultivated a space that allowed me to sit with myself to find new ways of being in the world, and I am deeply grateful." – Jenni
You'll have the opportunity to learn from two highly skilled facilitators who each bring unique expertise and who have worked together in hosting several retreats over the past few years.
Georgia Bailey brings many years of exploring and facilitating learning on the Enneagram and Heather Plett has spent years studying, writing and teaching on how to hold space. Both have hosted dozens of retreats and have committed their lives to the practice of holding deep, intentional, and often playful space for growth and learning. (Ask them, some time, to share the story of how they trekked across a valley and through a creek, amidst cattle and kangaroos, to bring a group of participants to a retreat when the road had been flooded out.)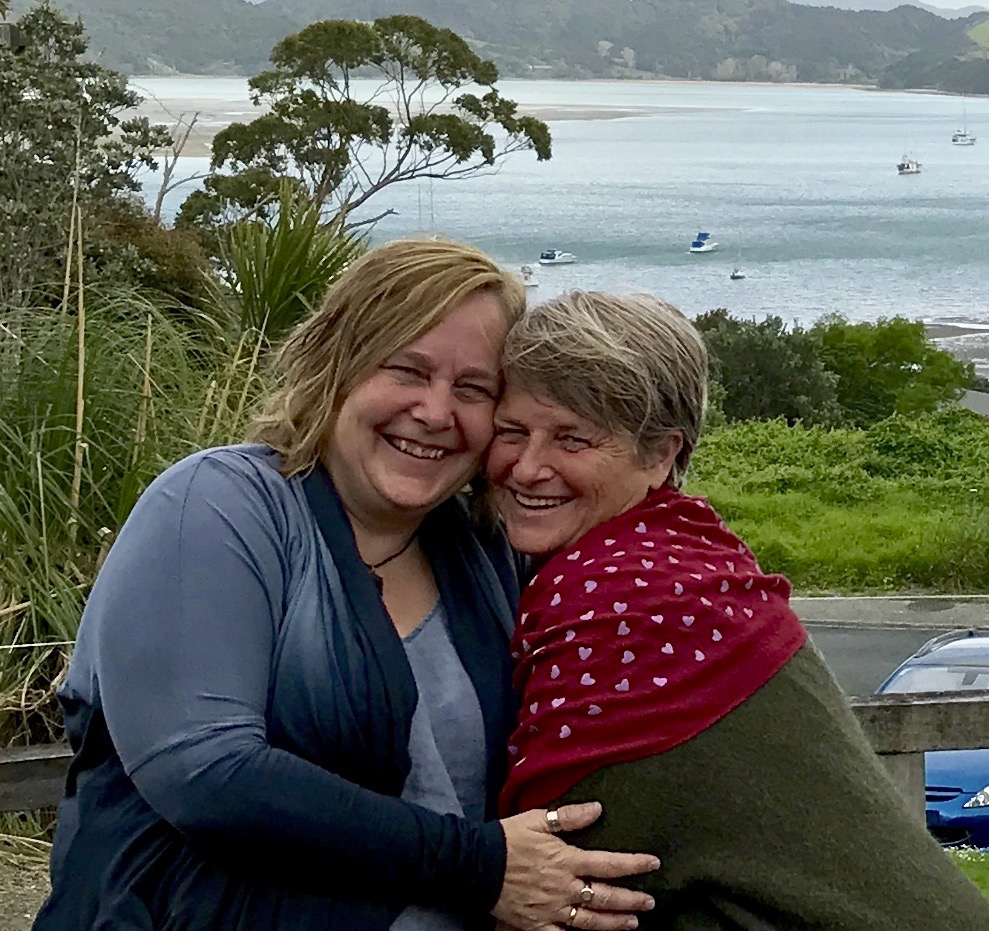 This retreat holds something for you if you want to understand yourself better and improve your relationships, whether on a personal level or on a vocational/professional level. Whether you hold space for young children, for people at the end of life, for your employees, for people in crisis or conflict, for community groups, for your family, or for your friends, there is value in this retreat for you.
When we know ourselves better, we can know each other better. When we can know each other a little better, we can love a whole lot more! Join us?
Dates: March 28-31, 2019 (Thursday evening to Sunday afternoon)
Location: Welcome to the BIG House, Pinbarren, Queensland
Registration fee: $1695 residential, $1395 nonresidential
Click here to register. (Note: It will take you to a separate page on the website of Welcome to the BIG House.)