"In order to understand the world, one has to turn away from it on occasion."
– Albert Camus
While in retreat, one turns briefly away from the world toward a quieter place where there is opportunity to re-connect with oneself, with community, with the sacred, and with the earth. Retreats offer some of the most powerful connection work because they offer space, time, and intentional focus – rare commodities in our overly busy, overly scheduled lives.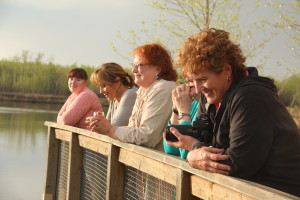 The ancient Greeks had two words for time. The first was chronos, which we still use in words like chronological and anachronism. It refers to clock time – time that can be measured – seconds, minutes, hours, years.
Where chronos is quantitative, kairos is qualitative. It measures moments, not seconds. Further, it refers to the right moment, the opportune moment. The perfect moment. The world takes a breath, and in the pause before it exhales, fates can be changed.
Retreats offer us kairos time – opportune moments of deep breathing and exhaling, away from our chronos-driven lives.
When I host retreats – whether I've been hired to do so or have created the retreat on my own or with a partner – I am intentional about inviting people into kairos time. We spend lots of time in community, connecting over shared stories, heartaches, joys and longings, and then we take time to step away into our own stillness where we can connect with the whispers that can't be heard above the din of chronos time.
"The Courage workshop helped us to go into very deep conversation with one another in a most unique way. We were able to share from such a deep place in this exercise and to really be present for one another. Heather's skillful facilitation was very helpful and we heard each other in a way we hadn't before. It felt very safe and very deep." – Suzan Nolan
The circle is an integral part of every retreat I host. The Circle Way is the best way I know of to invite intentional listening and deeper connection. Sometimes we gather as a large group, and often we break into smaller, more intimate conversation circles.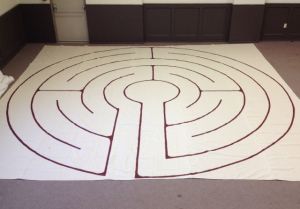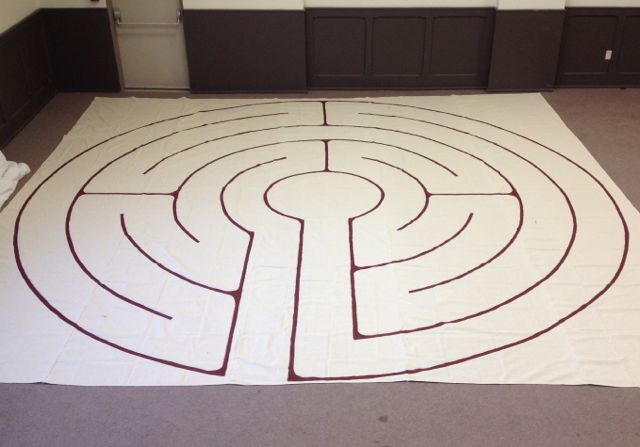 The circle often shows up in other ways as well. Often I create a temporary labyrinth (with ropes, mowed grass, dried leaves, etc.), bring a portable one (see photo on the side), or use what's available to us. The labyrinth is a powerful tool for integrating the learning that's been happening, seeking the stillness into which the soul can whisper, and understanding the winding journey of our lives.
I also use mandalas in many of my retreats, as a creative journaling tool that helps peal away the layers to the deeper truths underneath, as a community building exercise, or as a tool for strategic planning.
"Wasaga Womens Weekend was blessed to have Heather lead our three workshops as we sat in circle and shared with each other. The exploration of connection with community to connection with self, culminated with a labyrinth walk that embodied our journeys as individuals and as a group. Heathers style of leadership was inclusive, adaptive and genuine. She shared of herself and invited us to do the same. In the safety and support of the 'rim' of the circle there was no right or wrong…just truths shared." – Sharon Simon
"Heather led us in a very powerful workshop at our retreat. It cut right to the chase (and the heart) and it brought up some old issues for me that seemed to just fade away after I made the prayer flags she taught us how to make. I have them hanging in my home office to remind me of my strengths, and I love the picture of our gathering where the flags are laid out around the center."       – Barbara Belknap