"A leader is anyone willing to help, anyone who sees something that needs to change and takes the first steps to influence that situation."
– Margaret Wheatley
NOTE: The Helpers' Circle is currently closed. Thanks for your interest.
Check out my other offerings if you're looking for support.
This is a place for helpers to gather. It's a place for leaders, teachers, community gatherers, artists, facilitators, hospice workers, social workers, coaches, friends, pastors, parents – anyone who feels called to hold space for other people.
This is a place to learn, grow, connect, dream, exchange ideas, build community, try, fail, try again, falter, wonder, experiment, grieve, ask questions, expand, and hope.
Join The Helpers' Circle and you'll be part of a community AND have access to a lot of the tools and resources I create for workshops and retreats before anyone else sees them. Much of the material I'm developing for my book on holding space is shared with this group first.
When I first created The Helpers' Circle, I was determined to make it a safe space, where people wouldn't face judgement and wouldn't be pushed too hard. But more and more, I believe that what we really need is brave space, where we can challenge our own edges, face our fears, and lend each other strength and encouragement when we're ready to step out in boldness.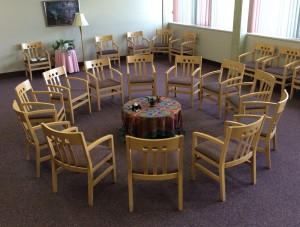 Together we'll work to make The Helpers' Circle a brave space. We'll create a place where you can crack open your heart, ask tough questions, challenge the status quo, and be authentically yourself. Together we will take a closer look at the social conditioning that keeps us fearful and quiet (ie. patriarchy, white supremacy, etc.). We'll explore personal and collective healing for our trauma and pain so that we can grow more resilient and courageous.
The Helpers' Circle is a place where we'll have both hard conversations and gentle conversations. Sometimes we'll crack open the stuff we're scared to talk about (like race or privilege or corporate power) and sometimes we'll hold each other's most tender heartache (like the grief over failed efforts). We'll dare to make deep connections because we believe connection matters.
"I define connection as the energy that exists between people when they feel seen, heard, and valued; when they can give and receive without judgment; and when they derive sustenance and strength from the relationship." ― Brené Brown
If you are a helper looking for connection, community, and inspiration, this is a place for you. There is no criteria for joining – you simply have to be one of the helpers.
At the heart of The Helpers' Circle will be a virtual adaptation of The Circle Way, a way of gathering that invites us into a circular shape with participants at the rim and the purpose in the centre. Each person has a voice and everyone can see and hear one another. Social agreements and practices help facilitate respectful conversation. Circle supports a leader in every chair.
No matter where you are in the world or what your calling to be a helper looks like, you have a place in this circle.
Twenty years ago, when I was new to leadership, I had a whole lot of questions and nobody to ask those questions of. I looked around me and it seemed like everyone else had figured out how to be a leader on their own and nobody was reaching out to help the other leaders coming up behind them. I longed for a safe place where I could ask questions and get support, but could find no such forum. I was on my own.
When my blog post about what it means to hold space for other people went viral and I started hearing from people all over the world about how I'd helped them define something they understood intuitively but didn't know how to talk about, I realized that there are many, many people looking for exactly what I was looking for twenty years earlier – a forum for conversation and support. In the year since, I've been mulling this idea over in my head repeatedly, and now I'm finally ready to offer what feels like the right response.
For all of you who are serving the world in one way or another, who are finding your paths as helpers, I offer you The Helpers' Circle.
When you join The Helpers' Circle, you will get:
an online conversation circle every week (by Zoom video/conference call) where we'll check-in about some of the themes that have surfaced that week. Calls alternate between daytime and evening to accommodate schedules and time zones. (Wednesdays at 7 p.m. central and Fridays at 11 a.m. central.) All calls are recorded, so you can watch them later if you miss them.
weekly inspiration emails about topics related to holding space, leadership, relationships, community-building, hosting conversations, dealing with conflict, personal growth, etc. Some of this material is advance material that I've created for workshops and retreats and some is the earliest versions of the chapters of my book on holding space. Community members often get to see it first.
journal prompts that will help you process your own response to the weekly inspiration
reading suggestions and other resources (books, articles, blog posts, videos, etc.) to help you dive deeper into the topics
membership in a private Facebook group for conversations about whatever is challenging or exciting you
monthly interviews with thought-leaders and helpers of all kinds who have insight in the topics we're discussing (Note: I am also interviewing members of The Helpers' Circle, as we have a lot of wisdom already gathering in the circle.)
occasional surprises (ie. video posts, spontaneous conversations, discounts for new programs, etc.)
a discount code that gives you 15% off coaching
access to a private page on my website where there will be an archive of all emails, interviews, reading suggestions, etc. shared to date
"The words to describe Heather and what she offers simply don't exist.  Words are based off what we already know – Heather offers insight into that which we have yet to discover. Brilliantly honest, she speaks not only to the practical but to the soul longing to be understood, to be heard. I feel not only understood – but have the support, information, and inspiration to move forward on my own journey with a fierce confidence and clarity." – Lisa Wilson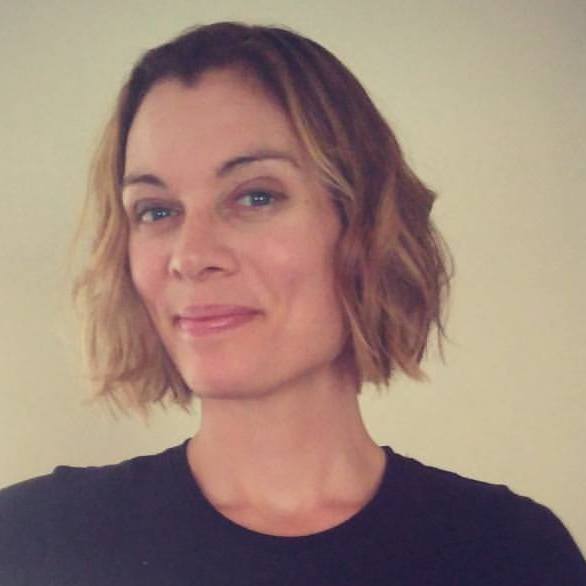 I hope you'll join me in The Helpers' Circle. I look forward to the deep and intentional conversations we'll have here. Together, we will grow in our capacity to be passionate, loving, justice-oriented change-makers and helpers.
There are three ways to join The Helpers' Circle:
Monthly membership is $25. Sign up below and you will be automatically billed each month for as long as you wish to stay in the circle. (Given the low value of Canadian currency, at launch date that's only around $19 USD.)
Yearly membership is $250 (a savings of $50/year). Sign up below and you will be automatically billed each year for as long as you wish to stay in the circle. (That's only around $192 USD.)
Name your price (monthly). This is a special offer meant for those who may be starting new businesses, working in low-paid non-profit work, or living on a fixed income who may not have adequate financial resources but long to be part of the circle. If you feel called to be a helper and need a supportive circle, I don't want the cost to be a barrier.
NOTE: For every registration, I will donate $5 to the school I support in Uganda. 
Cancellation policy: If, at any time, you wish to withdraw from the circle, contact me and I will cancel your membership. No questions asked.
NOTE: I am not currently accepting new members in The Helpers' Circle.