Retreat – October 29-30, 2016
Welcome to the BIG House, Queensland, Australia
Note: This is one of two upcoming retreats hosted on consecutive weekends by Welcome to the BIG House retreat centre in Australia. The other one is Living with an Open Heart: learning to hold space for others and yourself with The Circle Way and other practices
Your stories have the power to inspire, heal and unite. They can help form communities, heal wounds, and initiate social change. 
This writing retreat is for everyone who believes in the power of the written word. Whether you write for publication or for your own journal, there is something here for you.
The retreat will take place on October 29-30, 2016 at Welcome to the BIG House in Queensland, Australia. 
What makes this writing retreat unique is the depth to which it will take you in your personal exploration. As you dive into your own stories, you will discover things about yourself that you never knew before, you will tell the truth in a way that gives you freedom, and you will heal old wounds that have kept you from growing.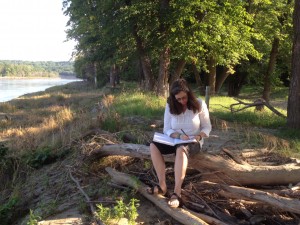 Once you have explored those stories for your own benefit, you will begin to consider the benefit those stories might have for others. You'll explore what it means to have a unique voice that sets your writing apart from anyone else's and you'll practice using that voice in a variety of ways.
This retreat emerges out of a lifetime of my own writing. My journal has been my companion through many of life's challenges and triumphs. When a major life event changes me, I make meaning of that event on the pages of my journal. Once those words have helped to heal and grow me, I find a way to share them with the world in an openhearted way. That sharing has changed lives.
It started in university, nearly thirty years ago, when I wrote my first play about a rape that had happened a few years earlier when a man climbed through my bedroom window. After I was raped, my journal was my therapist and healer, and eventually those words made their way into a script. When I witnessed the power of my words to heal not only me but the people who saw that play, I knew that I was onto something important. Since then, I have been teaching other people to find their own healing and then to extend that healing to others through their openhearted writing.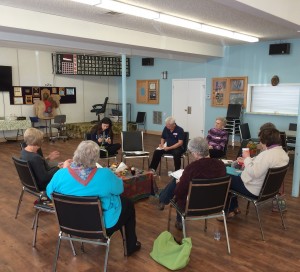 This retreat will provide a safe and nurturing environment in which you can crack open your heart and tell the truth about your own stories. You will walk away changed.
Who should come?
anyone in search of personal healing
anyone who wants to explore the power of journal-writing for healing and growth
anyone who wants to share their personal stories to help others heal and grow
In this retreat we'll:
learn to be more openhearted in our writing,
dig into our personal stories and consider what value they might have to others,
explore resistance and fear and find ways to address it, and
discover more about our own unique voices and what those voices have to say
When: October 29-30, 2016
Where: Welcome to the BIG House, Queensland, Australia
Cost: there are a variety of prices available (commuter, non-commuter + early-bird). Check the registration page at Welcome to the BIG House.