The Short Version…
I am also a wisdom-seeker, edge-walker, community-gatherer, and story-catcher. I gather circles of people together to share stories, ask questions, co-create, and build community. I delight in holding space for people as they discover their courage, challenge their limitations, and grow their ideas.
I am trained as an Art of Hosting and The Circle Way facilitator, a narrative coach, and a leadership mentor. I host retreats and workshops; train coaches & facilitators, speak at conferences; teach writing, creativity, leadership, and self-discovery classes; facilitate planning and community-building sessions, make journals for mindfulness and growth, and coach people who are seeking deeper authenticity and connection. I love to walk labyrinths, make mandalas, and play with art supplies. My business supports me and my family and it also helps build a school in Uganda.
Find out how I can help you and what courses & resources I have available.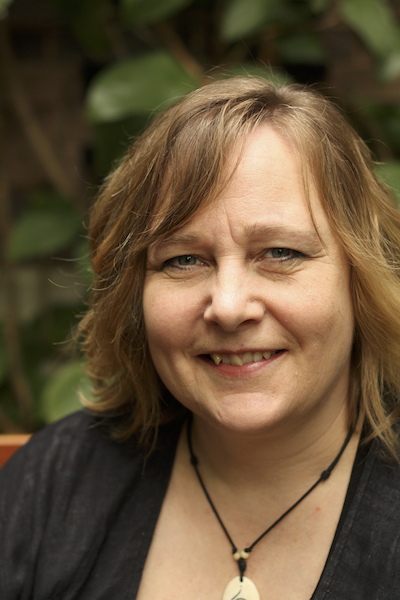 I believe in connection and community.
I believe we are meant to be in right relationship with each other,
ourselves, the earth, and the sacred.
The Long Version…
In March of 2015, I wrote a blog post that went viral, about how I learned about what it means to hold space by witnessing the palliative care nurse who supported my mom in her final days on earth.
The growing realization that I've had since that piece exploded, is that holding spaceis what I do best.
I hold space for people's growth, grief, healing, learning, and transformation.
I do that in groups, when I host retreats and workshops, I do that with individuals when I coach them, and I do that on my blog when I share my stories and invite people into a deeper understanding of their own stories. I listen deeply, I ask intuitive questions, I make people feel safe, and I offer no judgement. I give guidance only when it is called for, and I remind people that they have the wisdom they need to find their own solutions.
When people feel held and seen, they soon discover that they have more wisdom and courage than they thought they did. That's when growth and healing starts to happen. And that's when I find the greatest happiness in my work.
I see you. I listen. I witness. I encourage.
I also teach other people more about what it means to hold space and I support them in this work. Many of my clients work (or are getting ready to work) in some field where holding space is an important part of the job. Whether they serve as therapists, teachers, coaches, leaders, nurses, parents, ministers, writers, community organizers, social workers, hospice workers or other helping professions, they come to me seeking support in supporting others. I love to give this kind of support because I believe that none of us is meant to do this alone.
"In just a few minutes Heather invited me to a level of both creativity and deep thought that was invaluable. My brain is working on overdrive almost all of the time, so to be invited into an experience that provided me insights while NOT working so hard at it? Gift beyond compare."   – Ronna Detrick
The tools of my trade come in the form of the circle.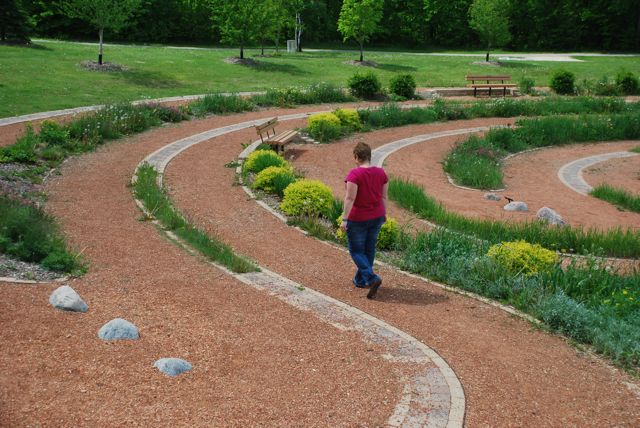 Circles teach us how to gather – looking into each others' eyes, sharing our gifts, leaning in, and supporting each other through change and growth.
Spirals teach us how to learn and how to live – going inward, seeking the source of our truth and our strength, and then going outward, serving the world with our gifts.
Mandalas teach us how to engage our minds and our hearts – slowing down to the speed of contemplation, exploring our creativity, and trusting the intuitive truth that arises.
Labyrinths teach us how to journey through life – trusting the path, accepting the turns that take us in the wrong direction, and putting one foot in front of the other until we reach the centre.
I promise that I will honour your truth, never sit in judgement of your brokenness, listen deeply to your stories, be patient with your struggles, and challenge you to be grow stronger, dig deeper, and live more truthfully and creatively.
I facilitate groups and communities, bringing them together in circles for meaningful conversations, helping them reach deeper levels of understanding and trust.
I teach classes in writing, self discovery, creativity, and leadership, creating safe and compassionate space where learners thrive and grow.
I coach individuals, using tools such as the mandala and the labyrinth, guiding them along the spiraling journey to a deeper understanding of self.
I host retreats, both on my own and as a hired facilitator for businesses, non-profits, church groups, and community organizations, inviting everyone to step away from their schedules into a time of connection and community.
Whatever your journey to connection looks like, I will guide you (by asking good questions and helping you find your own way) and give you tools to live and learn through the chaos.
"Our work together has been extremely powerful for me. As a professional doing something similar to what you do it takes a lot to impress me. I am very grateful for your mentoring. You have been a coach's coach for me."          – Dr. Kay Vogt
I am a connector. I help people recognize the disconnection in their lives and I help them find a way back into right relationship with themselves, others, the earth, and the sacred. In the words of Peter Block, "Leadership is about rearranging the chairs, getting the questions right, putting citizens in front of each other and then knowing what's worth focusing on. The leadership I'm longing for is the leadership that says my number one job is to bring people together out of exile, out of isolation, and into connection."
I am a pathfinder and a guide. I specialize in helping individuals and groups find their unique paths. In the words of George Bernard Shaw, "I am not a teacher, only a fellow-traveler of whom you asked the way. I pointed ahead – ahead of myself as well as you."
I am a story-catcher and meaning-maker. I gather stories, I write them, I make space for them, and I listen for the deeper meaning. I reflect those back to you so that we can all receive the learning embedded there. In the words of Jean Shinoda Bolen, "Like starter for sourdough bread, a story generates possibilities in others who rise up, and in turn, a story about what they did becomes the starter for others."
I am an artist and intuitive mess-maker. I like to get my hands dirty, splash paint or dig into clay, to discover what the intuitive mind can tell us that the rational mind has kept hidden. In the words of Carl Jung, "Often the hands will solve a mystery that the intellect has struggled with in vain."
I look forward to working with you.
"Heather hosts a generous space for sharing in which she herself participates.  Through opening up her own life experiences for learning while respectfully learning herself from the stories and insights of the participants a space for growth and healing is created.  It is so rare to find a facilitator who does not set themselves up as the expert, who is not greedy (either materialistically or spiritually) and who genuinely delights in a shared journey.  I would never have thought it were possible to achieve a space on line that had richness and depth but Heather's approach of simplicity and respect overcomes the barriers of the virtual world to reveal a more authentic reality in the hearts and lives of her retreatants.  I await with joy more online retreats like this!   – Helena del Pino
I am committed to diversity and inclusion, and I work to create safe and brave spaces online and offline, where people of all races, religions, gender identities, abilities and disabilities, sexuality, etc. can engage in meaningful conversation and growth. I commit to continuing to stretch myself and learn to do better in this regard.
Want to know more about me before we begin working together?
All of my career, I have specialized in leadership, creativity, community, and transition.
For 16 years I worked as a professional communicator, mastering the craft of storytelling and learning the best way to convey important information through words, images, and film. That work prepared me for the work I now do in teaching, writing, public speaking, and consulting.
I was in senior leadership in federal government and non-profit for 12 years, coaching and mentoring a lot of people, and facilitating more meetings, community gatherings, and press conferences than I care to count. For more than 6 years, I lead a national team spread across Canada. That work prepared me for my role as coach, facilitator, trainer, and leadership consultant.
I have taught writing, public relations, and effective facilitation at the University of Winnipeg, PACE. I also teach workshops on emotional and social intelligence, leadership, and writing to impact change.
I have helped a diversity of clients find their paths. I've coached psychologists, lawyers, artists, doctors, executive directors, nurses, and teachers who were looking for clarity. I've worked with a number of organizations (city planners, artist guilds, family resource centres, yoga studios, government organizations, non-profits, etc.) who are figuring out how to communicate new truths.  I've also organized a variety of retreats, special events, and conferences.
I am the regional coordinator for two global communities that are immensely important to me and the work that I do – The Art of Hosting and Gather the Women Global Matrix. Until it's recent closure, I was on the board of United Nations Platform for Action Committee (UNPAC).
The personal space that Heather holds during the coaching sessions is authentic, warm and soulful. I was going through a confusing moment in my career, I felt empty, uninspired but every coaching session with her, left me feeling both vulnerable and inspired. Every week, I got out of my shell and worked towards a better and happier version of myself. She encouraged me to follow my wild hearts desire, she allowed me to cry and just be and listen to my heart cry and desire."
– Connie Nawaigo Zhuwarara, Human Rights Lawyer, Zimbabwe
Some of the highlights of my career:
I traveled to Ethiopia, India, Bangladesh, Kenya, and Tanzania in my role as primary storyteller for an international non-profit. I led film crews on two of those trips and produced mini-documentaries.
I've organized media events for two former prime ministers, and a whole lot of other famous and not-so-famous people. But I am equally proud of the fact that I have sat with illiterate women in mud huts in Africa, listening to the stories of how they care for their children.
I was named Manitoba Communicator of the Year by the Public Relations Society of Canada in 2009.
I've had a few dozen articles published in a variety of publications. I've recently written a memoir that will be published soon.
I love to work inter-culturally, and one of my favourite classes to teach included students from 9 different countries. Only one in a class of 22 was Canadian born.
I've trained with and been mentored by some amazing world-renowned teachers. Some highlights have been learning circle and story with Christina Baldwin, narrative coaching with Dr. David Drake, Theory U with Adam Kahane, and Leader as Shambala Warrior with Dr. Meg Wheatley.
I have coached and advised senior leaders, members of parliament, doctors, psychologists, stay-at-home moms, non-profit volunteers, writers, and spiritual teachers.
I've coordinated a variety of women's leadership programs and retreats, most recently running Pathmakers, a rural women's leadership program by UNPAC (United Nations Platform for Action Committee).
Some of the non-career things that you might be curious about:
I live with three incredible daughters in Winnipeg, Manitoba, Canada. I am remarkably (and surprisingly) fond of the teen years.
I let my kids colour on the walls, glue fringes onto their boots, and sleep in their clothes if they want to. Our house is often a little messy, but we find creativity in the chaos.
When I turned 40, I got my nose pierced and went skydiving. When I turned 46, I died my hair purple. 
I have lived through a lot of grief, trauma, and struggle, including the time I was raped when I was 21, the time my son Matthew died and then was born, the times I've had to support a loved one through mental illness and multiple suicide attempts, the time my dad was killed in a farming accident, the time I quit my secure high-paying government job to work in non-profit and the time I quit my nearly-as-high-paying non-profit job for the even less secure life of self-employment… and then there are the many less monumental times, when the ground simply shifted under my feet.
Despite the many challenges I've lived through, I have a rather remarkable resilience and ability to adapt to change and find the silver lining. I am – by and large – an optimistic, happy person.
I have slept in a tent in Rome, London, Belgium, Vancouver Island, Kenya, and a hundred places closer to home.
I am a life-long learner and I read a LOT of books.
My strangest summer job as a student was when I worked the photo booth near the panda cage at the zoo. Half of the time I was dressed as a panda, and half of the time I was the photographer. (Perhaps you have a photo of your child sitting on my lap somewhere in that dusty box in your attic?)
I often find my greatest contentment wandering through the woods with my camera.
I love eating Nutella with a spoon.
I once walked 100 kilometres (in 3 days) in support of a dear friend who suffers from kidney disease.
My favourite labyrinth is the Carol Shields labyrinth, across the river from my house.