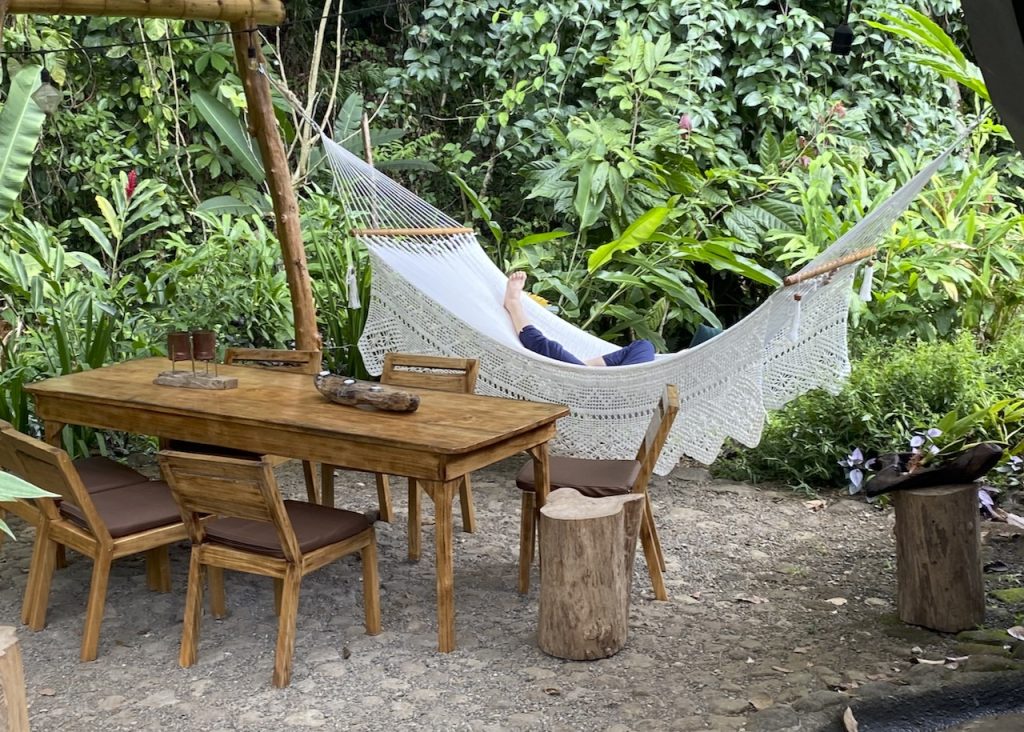 "She was always selfless, sacrificing everything for other people."
How often have you heard something like that said at a funeral? I know I've heard some version of it at the funerals of many people in my lineage – aunts, uncles, grandparents, parents. It's often the kind of thing we say to praise people once they've passed. "How wonderful these people were in caring for other people so well!"
In Gabor Maté's new book, The Myth of Normal, he talks about regularly reading the obituaries in the newspapers and noticing that what's said about people in their obituary is often one of the clearest clues about the maladaptive patterns that they developed to survive the trauma in their early lives. Those who sacrificed everything, for example, were taught by their trauma that they didn't have a right to boundaries and their access to safety and belonging was directly correlated to their acts of service for other people. Those who abandoned their own needs for the needs of their families weren't given the kind of unconditional love needed to develop healthy attachment systems.
I've been thinking about that a lot since I read it, recognizing the truth of what he's saying. I can see it most clearly in my mom and in what she passed down to her children. She was one of those people who was praised for how much she did for other people and for how selfless she was. We grew up quite used to her always feeding people, bringing wounded people into our home to stay, and giving up her own time for anyone who needed it. On her deathbed, one of her greatest regrets was that she never figured out how to rescue the foster child we'd once had, who was believed to have disappeared into homelessness and drug addiction.
I spent much of my early-adult life feeling at least somewhat guilty that I'd never live up to the selflessness of my mom. When I became a mom, I struggled with a fair amount of self-criticism, thinking I wasn't doing it right because I wasn't giving everything up for my kids.
It took me a long time to recognize what Gabor Maté was talking about – that my mom's selflessness was not necessarily a personality trait that I'd failed to inherit, it was a response to the trauma in her early life. Her own mom died when she was just six years old, leaving her with a gaping abandonment wound – it's not hard to understand why she spent so much of her life trying to compensate for it and trying to prove, through self-sacrifice, that she was worthy of love.
Sadly, there are deeply embedded beliefs in our cultures around the value of self-sacrifice, which is why it shows up in so many obituaries. We revere those people (especially women) who are the best models of it, and, partly because we all benefit from it and it helps our systems and families to function, we rarely ask the question that Oprah asked in the title of her book on trauma… "What happened to you?" Those of us who see it in our parents and grandparents mostly assume it's a personality trait and we don't think to dig more deeply to see it as a maladaptive response to trauma. Many, like me, end up dealing with self-criticism because we feel the pressure to live up to that kind of example.
One of the ways that this Liberation and Tenderness Tour that I'm on is serving me is that I'm spending intentional time looking more deeply at my own patterns, examining which ones might be trauma responses and social conditioning rather than personality traits, letting go of those that I inherited and don't want to continue carrying, and choosing the way that I want to live instead. Although I wish I'd done more of this work years ago, to avoid unintentionally passing this baggage on through the lineage to my daughters, I am grateful for the years that I've been doing it and grateful that I can talk openly with my daughters about it and let them know that I wish for something different for them.
For the last three weeks, I've been in Costa Rica staying at my friend Mary's farm. It's a beautiful place in the jungle, with a workspace overlooking the river and a magical swimming hole not far away. There is currently a sloth in a tree about 50 feet from where I work, and about an hour ago, half a dozen red-tailed macaws flew over. Yesterday, we spent most of the day in an unbelievably beautiful natural hot springs in the jungle. It feels decadent to be here, enjoying this peaceful time, not having to look after anyone else's needs but mine, enjoying deep rest, only doing the work that's necessary and not overextending myself in any way.
Sometimes, the old stories in my head start to replay, and I feel guilty about not doing more, or I compare myself unfavourably to those people who spend more of their energy looking after other people. "Perhaps you've enjoyed more than your fair share of pleasure and rest this year already?" the voices in my head ask. "Do you really deserve to be in so many beautiful places this year without making a greater contribution to those who are suffering in the world?"
When those voices come, I pause for a moment to offer tenderness to the wounded parts of me that still think I have to prove my worthiness so that I can protect myself from abandonment or abuse. I know that there are many reasons why the worried parts of me have been so well-trained for martyrdom and selflessness. Not only did it come through my mother's trauma wound, it's also part of the way that systems like capitalism and patriarchy have helped to shape me and keep me in line. That's a lot of baggage to try to unload – no wonder it's taken me so many years to unload it.
I am determined that, when I die, a different story will be told about me. I don't want to model self-sacrifice to my daughters. I want them to witness me loving myself and believing in my right to boundaries, rest, and pleasure. I want them to live rich and beautiful lives and to believe they have the right to those lives because they saw their mom claiming hers.
Next week, I'll be in retreat, here in Costa Rica, in a circle of people who are gathering to explore these concepts of liberation and tenderness. While I haven't done the resting and pleasure-seeking that I've done in order to be of better service to them (because that would still mean I'm putting their needs ahead of mine and only doing it because THEY are worthy), I know that I do my best work when I am well-rested, grounded in my own self-love, and in touch with my internal sources of joy and wisdom. That's when I offer it from a place of generosity and love, not from a place of duty or sacrifice.
This I now know to be true: when I care for myself, I am caring for the collective. When I love myself, I am loving the collective. When I liberate myself, I am liberating the collective. When I honour my own boundaries, I am also honouring the boundaries of the collective.  
****
If this resonates with you, perhaps you want to join me in Know Yourself, Free Yourself: Self-Exploration as a Path to Liberation and Love? It's an 8-week online course that starts April 6th. Registration is now open.