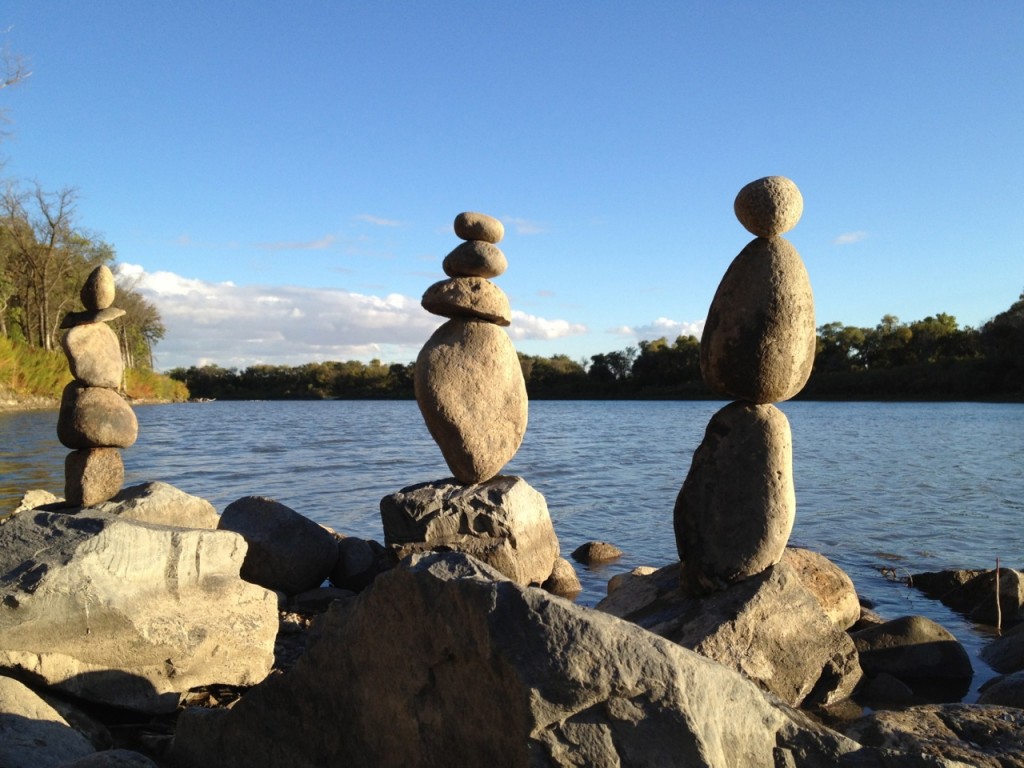 I won't pretend that things are easy right now. It's not the way I walk in the world. I won't dump every sadness on you every time we meet, but when it comes to my writing, I choose not to plaster a shiny happy mask over a broken life. I believe that's what you come here for – a tiny light that struggles to shine even when the dark clouds roll in.
No, life is not easy. There are some really good days now and then, but mostly life continues to be hard and I continue to cry a lot of tears over a lot of wounds and disappointments.
BUT… that doesn't mean that life is not beautiful. Beauty is not dependent on ease or perfection. Beauty emerges through (and because of) the pain and the brokenness, the storm clouds and the rain.
We wouldn't value light if we didn't see shadow. We wouldn't know joy if we didn't understand sorrow. We wouldn't have flowers if we never had rain.
There is a crack in everything. That's how the light gets in. – Leonard Cohen
And so, in the middle of my darkness, I look for the crack that lets in the light.
To add another metaphor to Leonard Cohen's wisdom, my rock balancing has also taught me that there is a rough edge on everything – it's what helps it keep its balance.
Exactly 12 years ago this month, I was in the hospital hoping my son would survive a compromised pregnancy. In the first few days, when the surgery failed and I had to resign myself to weeks in bed away from my busy career-driven life and my two beautiful little girls, I gave in to despair, fear, and anger. WHY couldn't the doctors have taken me seriously the week before when I told them something was wrong with my pregnancy? WHY did they have to botch the surgery? WHY was I stuck in a bed when other people were walking around blissfully enjoying their pregnancies? WHY was I being yanked out of my life at the pinnacle of my career when my staff needed me most? WHY, WHY, WHY?
Then one day I realized I had a choice to make – I could continue to stay mired in the despair and bitterness, or I could accept what was happening and begin to see the tiny specks of light shining through the crack.
I chose the light.
It all started to shift the day I started a gratitude journal. At first the journal was simply a place to keep track of the things I'd need to send thank you cards for – the flowers sent from a friend in Ontario, the pyjamas sent from my sister-in-law in California, the food delivered by family, the care provided for my children, etc., etc. Soon, though, it began to take on a life of its own. It was my life-line, holding me close to shore when the storm threatened to toss me out to sea. The simple act of recording all that I was grateful for shifted my attitude from despair to hope and reminded me what I still had to live for.
Because of that gratitude practice, I was more prepared to handle my son's death a few weeks later.
I think it's time to start recording my bits of gratitude again. I need to reach for the specks of light seeping through the jagged ugly crack that is consuming my life. I need a life-line to hold me close to shore.
Here is my beginning…
I am grateful for:
– a river that runs within a block of my house
– the discovery that balancing rocks on the riverbank brings me peace and comfort in this time of imbalance
– a husband who sees my tears, sends me to bed, closes the door, and promises that he won't let the supper burn that I've left on the stove
– the 46 years worth of love I've received from my Mom
– the little bit of wilderness I can find in the park down the street from my house
– the circles of women (both physically near and far away) who give me safe places to fall apart
– the early signs that a diet change and the supplements from my naturopath are beginning to address my fatigue
– green tea with ginseng and honey
– a make-it-yourself kaleidoscope from a friend
– butternut squash soup
– a long, meandering conversation with a friend at the river's edge
– endless games of dominoes and rummicube with my mom and her husband
– siblings and siblings-in-law who love Mom as much as I do and who are so easy to get along with in this time of grief
– daughters who are grounded and wise
– a laundry room that's clean enough that I don't feel waves of failure and guilt every time I walk into the room
– you, my readers, clients and friends