Like many Canadians (and people from all over the world), I have fallen in love with astronaut Chris Hadfield in the last four months. Not only is he an exceptional human being (Canada's first commander of the International Space Station, a gifted musician, and a gifted photographer) he brings us all back to something that many of us lost when we left childhood – a sense of wonder.
Every time he posted an image on his Facebook page, the caption was some version of "Look at this amazing view I have the privilege of seeing! Look at how beautiful the earth is! Look at all there is in this universe to marvel at!" Every time he posted a video about life in the International Space Station, whether it was about what happens to tears in zero gravity, how to clip your nails in space, or how he makes a peanut butter and honey sandwich, the tone of his voice said "isn't this cool? I'm so glad I get to share this with you!" Every time he wrote or sang a song, whether he sang with the Barenaked Ladies, or did his final ISS parting song, Space Oddity, you could hear the delight and awe in his voice.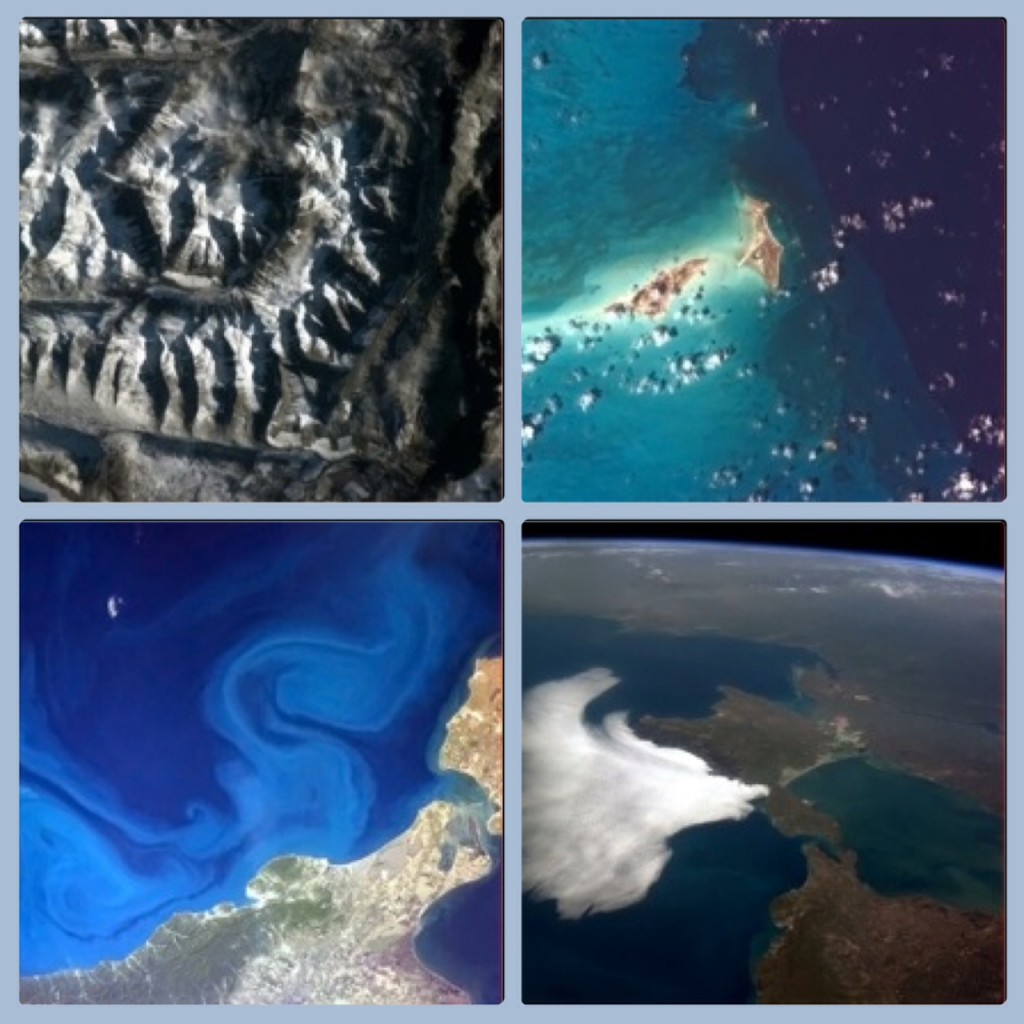 His sense of wonder was paired with his great generosity, and that's why so many people fell in love with him. He clearly took great delight in sharing his experiences with us.
I am happy to say that I was raised by parents who, like Chris Hadfield, taught me to witness the world with a sense of delight. Every Spring, my Dad would write "frogs" on the calendar on the first day that he heard them singing. If he found a bird's nest in a tree, he would almost certainly drag one or more of us kids out to the tree to see it. One of my favourite photos is one that he took of dandelions – what he said were the most under-appreciated flowers in the world.
Mom was the same. On lazy Sunday afternoons, we would go for drives in the countryside and explore old abandoned homes, because she was intensely curious about what was inside. Any chance she got, she would climb trees, just for the fun of it. Even in her dying days, she watched the birds at her bird feeder and delighted in the variety and beauty of each of them.
On Mother's Day this year (our first since Mom died), my sister and I drove out to the small town where we grew up to visit the graves where our parents now lay buried. We had a lovely day together, first at the grave, and then in the park with the swinging bridge we used to play on, and in the field where we used to hunt for crocuses when Spring finally came.
Instead of the desperate sense of emptiness that we both thought the day would be filled with, there was peacefulness and nostalgia in our conversations and our wanderings. Much of the day was spent doing exactly what Mom and Dad taught us to do – finding the beauty in the world. We got muddy on the riverbank, trying to get the right angle to photograph the swinging bridge, and we got our clothes covered in dry grass and dust, lying in the field trying to capture both the crocuses and grain elevator in the same shot.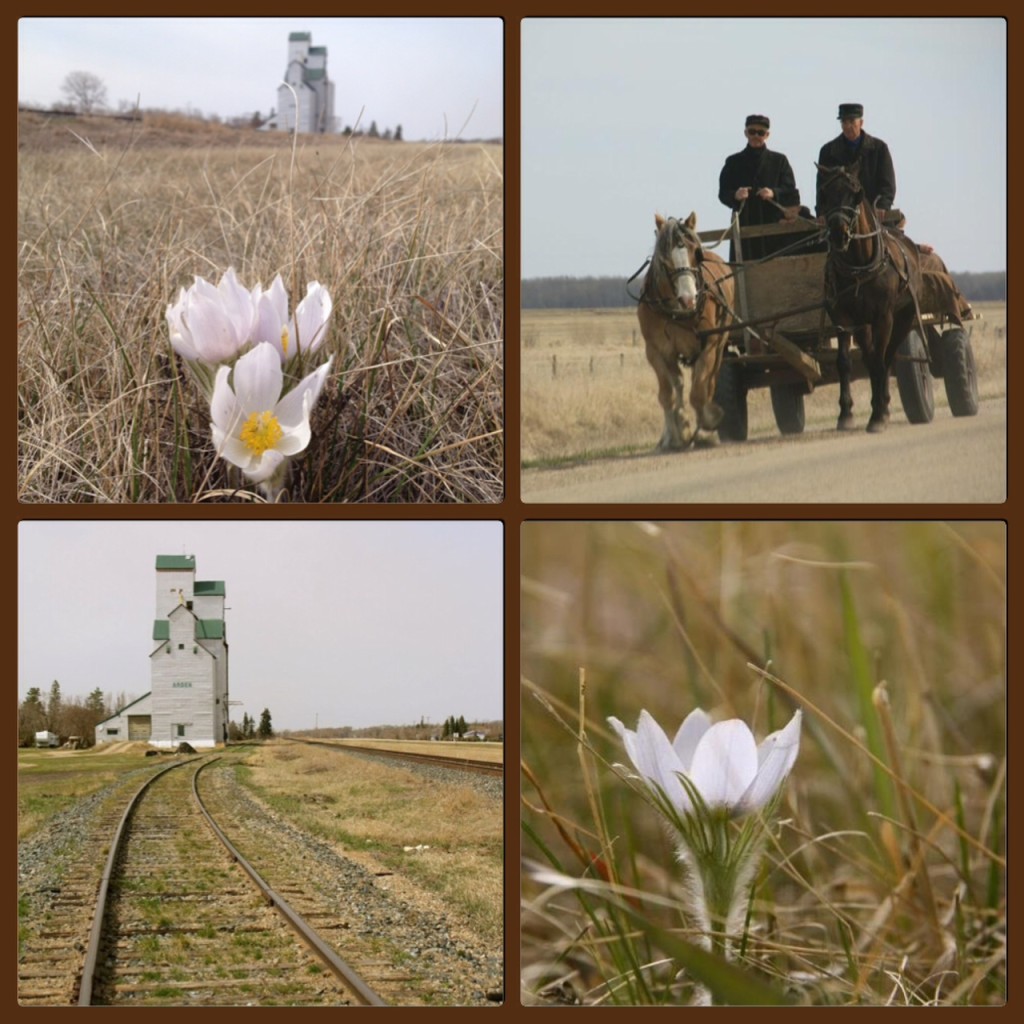 I was reminded, once again, of the power of beauty for healing and transformation. The grief was still there, but in seeking beauty, we were able to breathe hope into our lives.
In our pragmatic, goal-oriented lives, we forget to pause for beauty. "Wandering in crocus fields is for people who don't have important things to do with their lives," we tell ourselves.
Wrong. Wandering in crocus fields is ESSENTIAL if we have important things to do with our lives. Beauty is imperative!
In my travels in the world, I have seen people whose lives are full of wealth but not much beauty. I have also seen people who live in poverty but surround themselves with beauty. I would rather live in community with the second group of people, because they know joy, they live generously, and their delight shines in their eyes.
Last night was one of those impeccable Spring evenings when the wind calms, the sun's setting rays are warm and golden, and the air is full of the hope of new life. I couldn't resist wandering through my neighbourhood once again, seeking beauty and letting myself be filled with awe.
I am grateful for every moment that brings wonder into my life, and I am grateful for the capacity to witness it.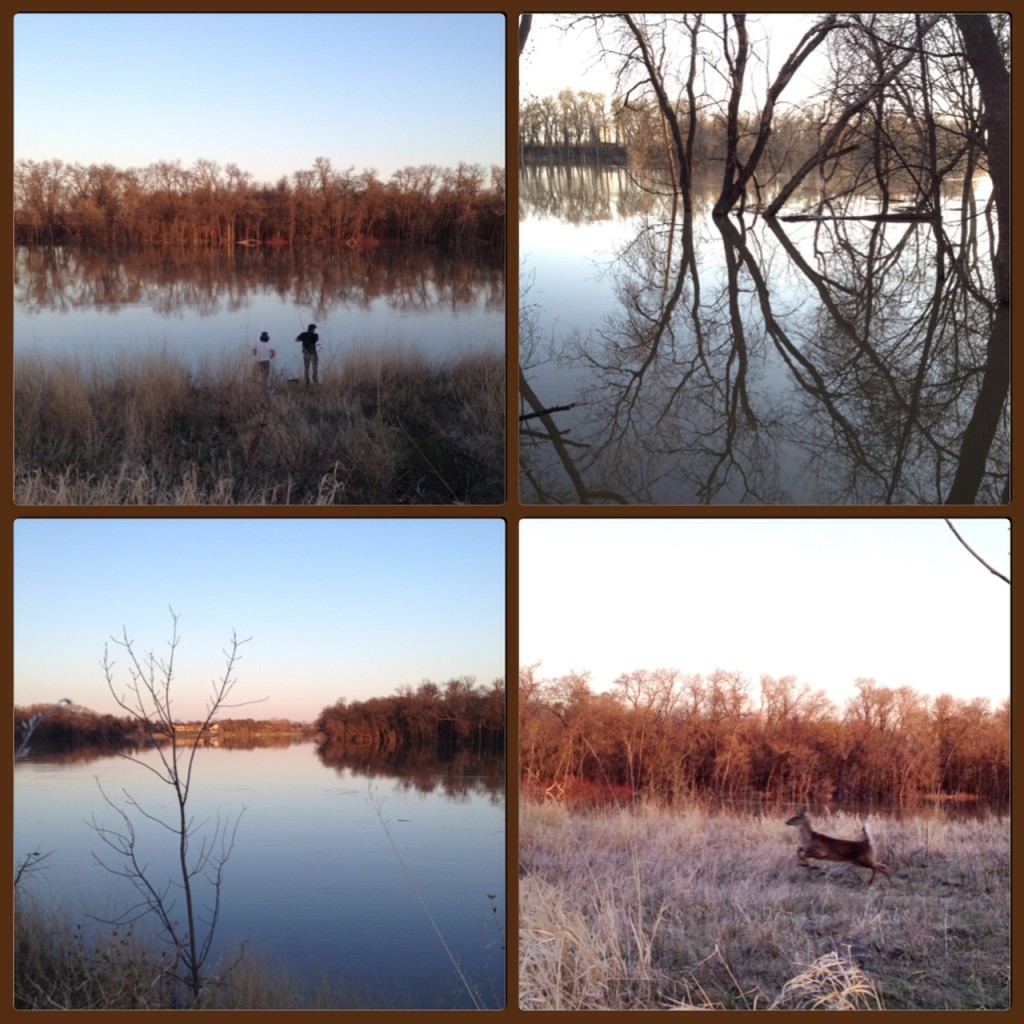 And if you still need convincing that a search for beauty is imperative, watch this short video of a 109 year old Holocaust Survivor. "I see beauty everywhere."