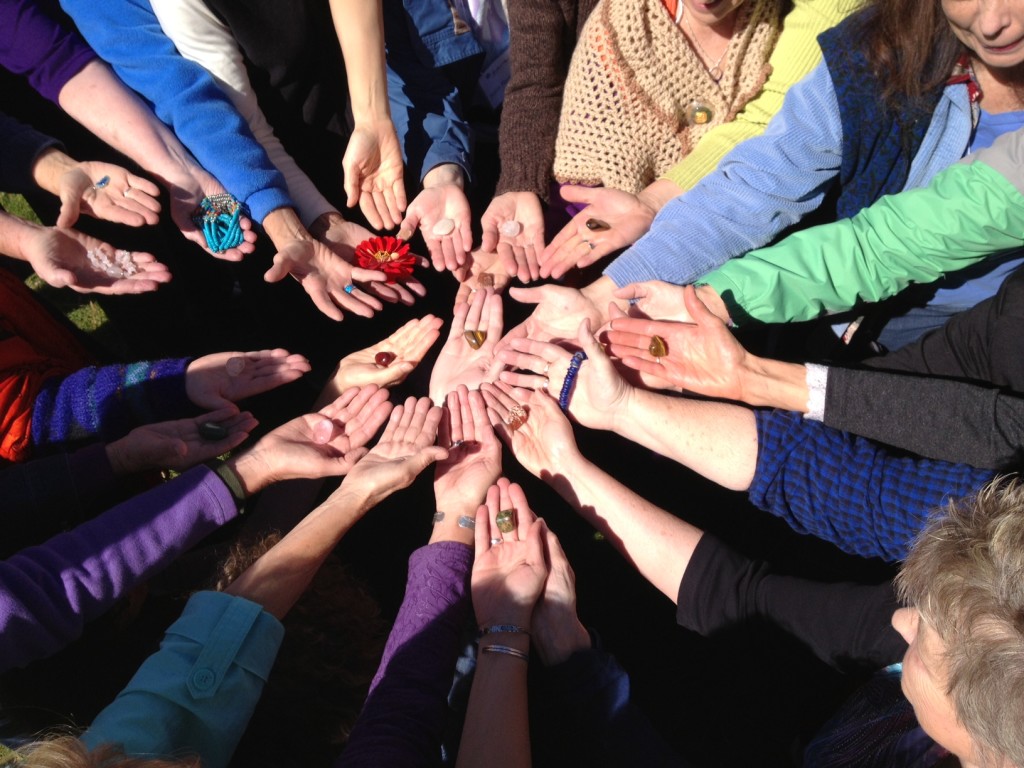 I am nearing the mid-way point of my journey. Tomorrow I leave the west coast and head to the east.
I have been trying to write a blog post about my amazing experience at Lake Tahoe, at the annual Gather the Women gathering. I have been trying to come up with the words to describe what it means to be held so tenderly, honoured so graciously, encouraged so generously, loved so fiercely, and seen so clearly, but the words fail me. It will require more processing than I've had time to do. For starters, this is what I wrote on my Facebook status:
For the past three days, I have been beautifully held – by a circle of women, by the earth, and by the Divine. I opened my heart, and it was guarded tenderly. I danced on the earth, and my body rejoiced in every cell. I spoke from the depths of my wild heart, and my wisdom was welcomed with grace and openness. I stood on the shores of the lake, and was healed by the beauty. I was hugged and held and touched in tender, nurturing ways that soothed the wounded child in me. I was blessed with an eagle feather and many words of love, and I offered back as many blessings as I received. I am woman, I am loved, and I am whole. Thank you Gather the Women for creating such a safe space for growth, healing and emerging power.
I don't fully know how to articulate it, but I know that this is really, really important – this container that women create for each other – this safe sacred space where we can weep with grief, dance with passion, embrace with tenderness, speak with wisdom, and shine with the light of the Divine. Rarely have I been in a place where women can show both their vulnerability and fierceness (and many things in between) and be honoured in the whole beautiful complexity.
The women are rising. The feminine is waking. The energy is shifting, and we are the light bearers and the water carriers. We are the midwives and the edge-walkers. We are the healers and the dreamers. We are not only the caretakers and nurturers, but the fierce warriors who have the love and the power to help birth this brave new world.
We cannot do this work alone. We need a powerful container that can hold the birthing, heal the wounding, and balance the emerging power with fierce, unconditional love. That container was beautifully demonstrated in a circle of women on the shores of Lake Tahoe.
I am honoured to be holding my place in that container. May we have the courage to birth what is coming next.
Note: Please consider joining Gather the Women. Anyone who holds a vision like you see in this post is welcome. We need a container that can hold all that is emerging, and if you feel called, that container welcomes you.
Also, if you feel called to do this kind of work, please consider joining the next offering of Lead with Your Wild Heart. It will break your heart open, challenge you, encourage you, and prepare you for whatever your work is in bringing in this brave new world.