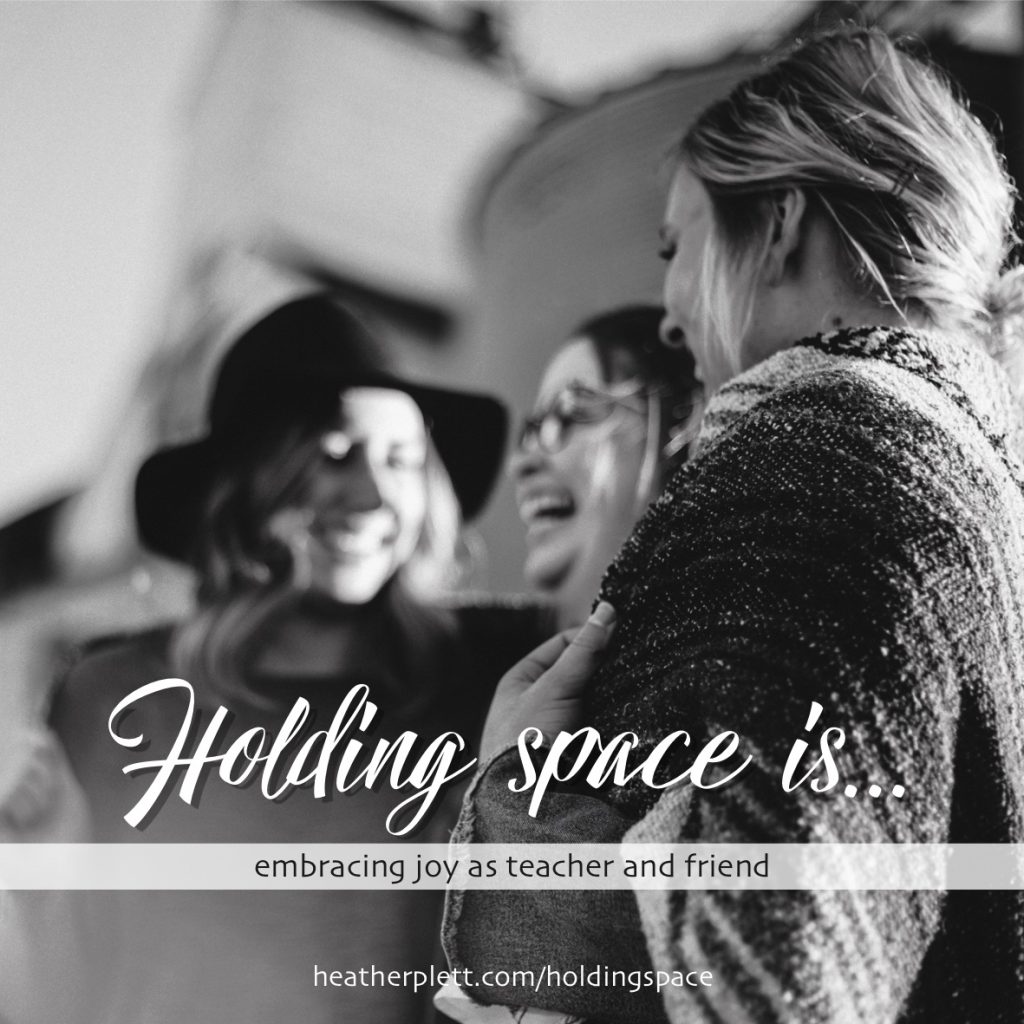 Friday, after a full day of work and a couple of juicy conversations with faraway friends, I headed to my hammock, tucked under two giant maple trees in my newly landscaped backyard. The late afternoon sun peeked through pinholes between the canopy of leaves, bouncing across my body now and then when the breeze rustled through. I hadn't planned to stay long (there was supper to cook and other mom-duties-as-required), but after a few deep breaths helped me release the day, it was too comfortable to leave.
I texted my daughter (inside the house) and asked if she'd be so kind as to bring me a glass of wine. A short while later, she came with a full glass, letting me know that she'd been painting in the basement (she's an art student) and had come all the way upstairs to fetch the wine and bring it to me. I thanked her profusely and grinned. Then I sipped slowly, read my book, and decided we'd be having supper late.
Eventually, I dragged myself out of the hammock and cooked supper on the barbecue, eating with my daughters on our new patio. Once they'd gone back inside, though, I turned on the twinkle lights and returned to the hammock. When it was too dark to read, I propped my phone on the small table beside me and watched Netflix until bedtime. Only then did I go inside.
If you've been following me on social media, you know how much I'm loving this new backyard. It was nothing but weeds bordered by a fallen-down hedge until a few weeks ago. Now it's a sanctuary and I plan to spend as much time here as I can before the snow flies. (I'm currently writing this in the backyard – it's my summer-office.)
As I've been enjoying this space – both alone and with friends and family – I've been contemplating my relationship with joy. This backyard brings me pure, unadulterated joy. It was something I'd been dreaming of for years, but only this year did I feel like I could justify the expense.
Though it seems strange to admit it, joy doesn't always come easily for me, and just as I've had to justify my backyard, I have to justify my joy. And when it does come, I don't always trust it. Sometimes I hold it at arms' length because it makes me nervous. And sometimes I'm so convinced that I'm not worthy of it, that I don't dare let myself sink into it. And sometimes I spend more time bringing other people joy than myself because that feels like a more worthy pursuit. (It's like trying to convince myself my backyard is more for my kids, when the truth is that I've been back there far more than any of them.)
Even as I've been enjoying my backyard, I've had those moments when the joy of it feels like too much goodness. "Should you really have spent so much money on this?" my gremlins ask. "Weren't there other things that would have been more worthy uses of your money? And is it fair that your former husband still pays child support and lives in someone's basement when you're enjoying this beautiful space? And should you be lying here in a hammock when there's work to do?"
There are many reasons why joy and I haven't always been trusted companions.
For one thing, as Brené Brown says, we often short-circuit our joy as a defence against vulnerability. Joy feels risky, because it can be taken away in a moment, and when we feel it deeply it means that we open ourselves to feeling grief equally deeply. If we only open ourselves to moderate joy, then perhaps we can fool grief into thinking it can only show up in a moderate way as well.
To avoid the risk of feeling any emotion too deeply and getting knocked over by it, we numb ourselves and shut down our vulnerability. But… "We cannot selectively numb emotions. When we numb the painful emotions, we also numb the positive emotions." (Brene Brown)
Related to that is the unworthiness piece. Surely I haven't done enough and am not valuable enough to deserve a beautiful backyard like this, the gremlins in my head like to whisper. This is the kind of space that IMPORTANT people get to enjoy – not mediocre people like ME. The moment I discovered a crack in my basement that will require part of the patio be temporarily dismantled, for example, a little voice in my head told me that it was inevitable – I didn't deserve such a nice patio, so it would have to be destroyed to keep me humble.
And then there are the lessons we learned about joy from the social conditioning that shaped us. I had a relatively joyful childhood, but we weren't supposed to be TOO joyful, because that might lead to ecstasy and ecstasy was the gateway to sin. Physical joy was the most dangerous, because our bodies too easily fall into temptations and can't be trusted. Dancing was taboo, laziness was ungodly (ie. hammocks meant for nothing but lying around), alcohol was sinful, and only wholesome sex within a committed male-female marriage was permissible. To this day, there are still echoes of this messaging reverberating in my mind whenever joy and I get too acquainted.
Recently, I answered the door to two people who'd come to share their version of the truth with me and I was reminded of these old scripts that still pop up in my subconscious now and then. When I opened the door, one asked where I turn to for my marital advice (clearly a segue meant to direct me to the Bible). "I don't," I said. "I'm no longer married." "I'm so sorry," was his response. "A lot of that goes on because of our fleshly desires." (I brought the conversation to a fairly abrupt halt, not wanting to listen to further implications that I should feel shame for my divorce.)
I was caught off guard by his comment about "fleshly desires", but I understand what's at the heart of it for him. He can only see divorce as sin-related. We're meant to be husband and wife under God, in his view of the world, and when we deviate from that, it must be because of our "sins of the flesh".
It may be somewhat true that my "fleshly desires" contributed to my marriage ending, but not in the way that he was implying. I ended my marriage because I'd learned to be more true to myself, to seek out my own happiness and not give it up for someone else, to trust myself when I didn't feel safe, and to erect and hold boundaries when I was being emotionally and physically violated. My "flesh" desired a safe and joyful life without the anxiety, struggle and self-sacrifice that was so present for me in my marriage. That pursuit may fit his definition of sin, but it doesn't fit mine.
That brief conversation has been on my mind a fair bit since then, not because it triggered me (it didn't) but because I recognize how a belief system like that (which isn't too far from what I was raised with) is a thief of our joy. In that line of thinking, it is better for me to suffer through my marriage than to be single and dare to feel joy. Marriage is considered a higher good than personal happiness.
While I hope that belief system brings peace to the people who rang my doorbell, I reject that way of thinking for myself. I choose this joyful single life and I feel no guilt about it. Personally, I think this is closer to the message of hope, joy, and grace that Jesus brought than a life of struggle and personal sacrifice would have been (but that may be my attempt to subvert scripture to my own gain).
There's a third piece that's coming up for me when I think about my relationship with joy and it's related to what I wrote in my last post about my Mennonite lineage. Pure unadulterated joy, when you've been raised in a lineage of pain and martyrdom, can feel like a betrayal of the memory of those who died in the fire or moved from country to country in their search for peace. How could I relax in a hammock in a beautiful backyard without worries or struggles when my foremothers gave their lives for their faith? How could I choose a Friday evening under the twinkle lights when there is still so much injustice and pain in the world? How could I be so selfish when there are widows and orphans who need to be cared for? Surely there is a cross I must bear or a cause I must fight for. Surely I should feel guilty for enjoying so much abundance that I get to spend money on patio furniture and hammocks. These thoughts, though perhaps not explicit, are definitely part of the subconscious guilt that pokes through.
As activists and writers like bell hooks and Maya Angelou have reminded us, though, joy is a radical, revolutionary act and should not be associated with guilt. It tells our oppressors that they have not won. It lets our ancestors know that their struggle was worth it. It is triumph in the face of persecution. It is our way to survive and thrive in spite of the injustice. Joy goes hand and hand with our commitment to justice and peace – one fuels the other and both can live in harmony.
My ancestors may have died in the flames and/or been displaced from their land multiple times, but I don't believe they'd want me to deny myself joy because of some misplaced duty to their memory.
There's a fourth reason why joy is a bit of a challenge for me and that has to do with the "tortured artist" archetype that runs fairly deeply in my psyche. As a writer who has no trouble writing about grief and trauma and other deeply personal struggles, I have an underlying fear that I might become boring when I'm too happy. I run out of things to write about and I fear that people will see me as one of those social media influencers with a charmed, curated life. Grief is easier to tap into when I'm writing – joy leans toward the more frivolous and self-absorbed.
It's been a pattern for me that some of you may have recognized if you've follow me for awhile – I write more prolifically when life is not running smoothly. I have more to say about that than I do about beauty, easy, comfort and joy. And I feel more connected to my clients when I can relate to their struggle.
As a result, I tend to look for the struggle because, in a somewhat unhealthy way, that's what gives me meaning, what builds my relationships, and what makes my creative juices flow. I am, you could say, overly attached to the struggle because of the way it grows my work.
I'm trying to change all of that though – to re-examine who I am when joy is in my life and to question the old patterns and beliefs that keep me from embracing it. Because just as I have been unafraid to know grief, I want to be unafraid to know joy.
Grief has been my teacher for many years, and now I am embracing joy as my teacher too. I wonder what lessons I can learn if I dive into it with as much commitment and intention as I have into grief. And I wonder how my relationships might shift if I seek out people who can have great capacity for both grief AND joy.