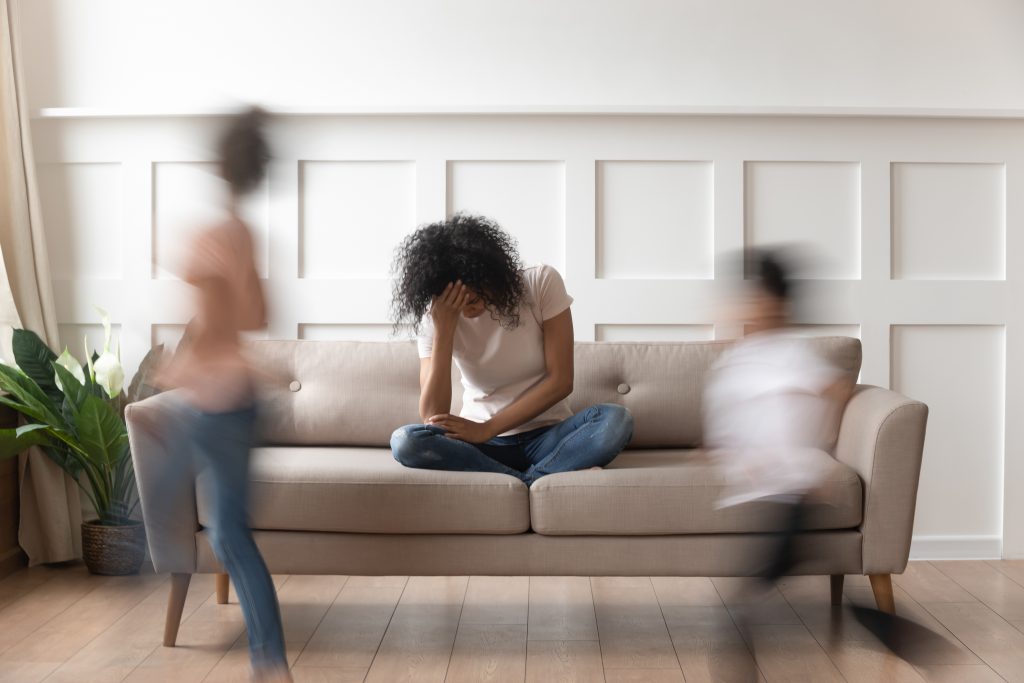 I turned off the radio this morning, on the way home from driving my daughter to work. It was making me feel a little rage-y and I didn't want to be in a bad mood.
In the lead-up to Mother's Day, the radio station was holding a contest where people could phone in and nominate a mother for a prize. The people phoning in, mostly nominating their mothers or wives, were saying things like "she sacrifices EVERYTHING for her kids" or "she's ALWAYS available" or "she's a mother to the WHOLE NEIGHBOURHOOD" or "she's the STRONGEST and most GENEROUS person I know".
When I got home, I said to one of my other daughters "I want you to phone in, list off all of my imperfections and a few of my failures, and then say 'our mom stopped being a martyr for everyone in the family, and we appreciate that because it's teaching us we don't have to do that when/if we become moms.'" And she said "yeah, I could tell them about the times when you've flown to the other side of the world for three weeks and left us behind." (She's right – I did. Multiple times.)
Can we please stop this glorification and objectification of motherhood? Can we stop layering unrealistic standards and expectations onto mothers so that they only think they're "good enough" when they've given everything up for their families, kept a tidy house, stuffed down all of their emotions, AND volunteered for every school opportunity?
And while we're at it… can we build more supports for mothers into our communities, so that they feel less alone and can stop pressuring themselves to be solitary superheroes?
I am an imperfect mother who wears no cape. There are often dust bunnies in the corners and I have fed my kids far too much processed food. I hardly ever volunteered for school things and I am notoriously bad at making small talk with other moms on the sports field. I have sometimes put my work ahead of my kids, and I've made quite a few mistakes when I thought I was doing what was best for them. I sometimes let my old trauma and social conditioning get in the way of honouring their dignity and autonomy. I get angry sometimes and even a little vengeful on occasion. I am forgetful, distractable, selfish, and sometimes insensitive.
I don't want my daughters to say otherwise because it wouldn't be true. I don't want them to wear rose-coloured glasses about how perfect I've been, because then, if they ever become moms, they'll judge themselves according to an illusion and the same impossible standards. I want them to have permission to be imperfect moms too.
I believe in anti-perfectionism motherhood. I believe in doing the best we can with what we have. I believe in showing our flaws and honouring our efforts. I believe in "good enough" and "I'm too tired to do better". I believe in apologizing and trying again. I believe in giving ourselves permission to say no. I believe in asking for help. I believe in healthy boundaries. I believe in making motherhood more realistic and manageable by supporting it with community care. I believe that fathers (and other caregivers) should be supported in developing more capacity for emotional labour to take some of the load off mothers. I believe we should reject martyrdom as a motherhood construct. I believe we should celebrate imperfection and honour our limitations. I believe in forgiveness and grace and love and self-care.
I also believe that there are reasons why this glorification and objectification of motherhood has become so baked into our cultures. The patriarchy has created an environment in which a.) women (and, by extension, "women's work") are undervalued, and b.) we have to perform and compete to prove our worthiness.
Mothers who are fighting to prove their worthiness within a system are women who are exhausted, overwhelmed and more easily dominated, shamed and controlled.
"Historically, patriarchal cultures have not only treated motherhood as a mandate for women, they've also made it oppressive, holding mothers to unreasonable standards, such as requiring them to:
Relinquish personal ambitions to care for their families.
Deplete themselves to support their families and raise children.
Be the primary caretakers of the household.
Constantly serve others and others' needs, while not attending to their own.
Handle everything with ease 100 percent of the time; have well-behaved children and maintain a high standard of beauty, a sex drive, a successful career, and a solid marriage.
"Our society's unspoken messages to mothers include:
'If motherhood is difficult, then it's your own fault.'
'Shame on you if you're not superhuman.'
'There are 'natural mothers' for whom motherhood is easy. If you are not one of these, there is something deeply wrong with you.'"
From Discovering the Inner Mother: A Guide to Healing the Mother Wound and Claiming Your Personal Power, by Bethany Webster
It's not going to be easy to disrupt this narrative of the Perfect Mother, given that it's one of the pillars that's propping up the patriarchy, but if we want to liberate ourselves from oppressive systems, we have to keep chipping away at the old tropes until they release their grip. This begins, I believe, by telling the truth, healing the wounds, and freeing our children from the baggage we inherited.
That's why I'm having different conversations with my daughters. We are wrestling, together, with the mistakes I made in the past that can be traced back to the flawed narrative I'd inherited about what it meant to be a Good Mother. We're unpacking which parts of our family baggage are systemic and how we can disrupt those patterns in ourselves. And we're wrestling with how to let go of perfectionism and accept "good enough", even while we continue to feel the pressure from outside forces. And I'm helping them give themselves permission to be different kinds of mothers (or not be mothers at all) than I was or their grandmothers were.
More than anything, I want to model more self-compassion and less perfectionism for my daughters.
Perfectionism is deeply rooted in our fears of being deemed unworthy, and motherhood is extra hard when you're always fighting to prove your own worthiness. Unfortunately, the game is rigged against us and we're fighting a losing battle because the Perfect Mother doesn't exist. It's an illusion. We keep finding ourselves pressured into measuring ourselves against the impossible standards of the Perfect Mother that's idealized on Mother's Day, but it's nothing but a mirage.
We cannot perform ourselves into worthiness. We have to find that in ourselves and we have to support others in finding it in themselves too.
We'll only dismantle patriarchy if we create alternative models of community where we don't have to play by patriarchy's rules and we can find love and acceptance without having to endlessly strive for it. I'm starting in my home, with my daughters.
*****
P.S. I've just created a brand new course on Holding Space in Times of Disruption and Overwhelm. Check it out! It's "pay what you can" because I want it to be accessible to anyone who needs it in this strange time of so much disruption.
Also… my book, The Art of Holding Space: A Practice of Love, Liberation, and Leadership, was recently awarded a silver medal in the Nautilus Book Awards, in the category of Relationships and Communication.