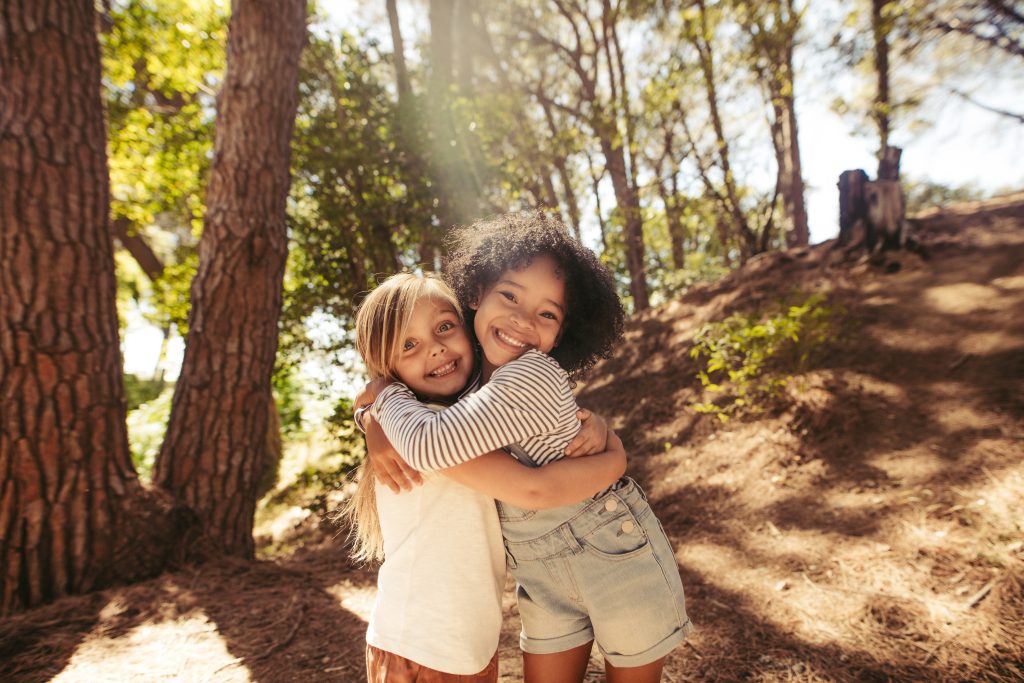 There's an older man I often encounter on the path when I go for my morning walks. We've become path-friends, always stopping for a brief interaction when we happen upon each other. Once, he showed me how the inside of his hat was falling apart, but "I just can't bear to throw it away," he said, tucking the broken bits in as he pulled the hat back onto his head. Another time he was laughing about the people he'd watched fishing unsuccessfully on the shore. "Just metres away," he said, "the fish were leaping out of the water as if to taunt those with fishing rods." The last time I saw him, he showed me a blurry photo he'd captured of a young eagle on a branch. "I'm glad he let me get so close," he said, delight in his eyes. In turn, I told him about the two turtles I'd watched in a mating dance in the river a few weeks ago. "You're so lucky!" he said. "You're right," I said. "I am lucky."
At the end of last week, I wasn't feeling quite as lucky. I'd spent too much time online and had reached that point I often get to with social media – overstimulated with the addictive quality of it, discouraged with how we've all become pawns caught in the hamster wheel of the attention economy, dysregulated from all the doom-scrolling, and disembodied from staring at a screen for too many hours. Add to that the self-loathing that creeps in when I recognize the state I've allowed myself to get to, and… well, it wasn't pleasant.
So I did what I know is best for me when I get that way – got offline and went seeking the stillness and nervous system soothing that the natural world offers me. "Eco-regulation" is what some people call it – immersing myself in nature to bring my body and soul back into alignment and a state of calm. More simply put, I let nature remind my body how to love herself again. I drove an hour outside the city so I could walk alone on the shore at sunset with just the seagulls as company.
Monday morning, after a weekend offline, I met my path-friend on my morning walk and we stopped for one of our short chats. I walked away smiling, and suddenly realized that what I receive from every encounter I have with him is exactly why I keep returning to social media and why I haven't abandoned it entirely. It's those brief moments of human-to-human encounter. It's the way we make each other smile. It's the way we delight in each other's blurry photos and listen to each other's slightly boring stories. It's humanity meeting humanity with openness and little expectation.
Social media is far from a perfect space. Like so many of our communal spaces, it gets co-opted by those who want to sell us things or manipulate our beliefs or secure our vote. Plus it's been designed to keep us addicted because the more it has our attention, the more money can be made off the advertising put in front of us. All of that is true, but I still value the way that it allows us to encounter each other on the paths we travel down.
I am reminded of what Richard Wagamese says in one of his short pieces in Embers:
We approach our lives on different
trajectories, each of us spinning in our own
separate, shining orbits. What gives this life its
resonance is when those trajectories cross and we
become engaged with each other, for as long or as
fleetingly as we do. There's a shared energy then,
and it can feel as though the whole universe is in
the process of coming together. I live for those
times. No one is truly ever "just passing through."
Every encounter has within it the power of
enchantment, if we're willing to look for it.
****
I love my path-friends, whether online or on the path by the river, but life is not complete with only those encounters. While there is meaning and joy in our brief engagement, I'm sure that I would die of connection-deprivation if that was all I ever had.
In a sense, those little moments are like fast food – they taste good, they sustain us in the moment and they give us a quick hit of energy to help us get through the day, but we burn through those empty calories pretty quickly. We need more nourishment and nutrients than that. We need the slow-cooked, lovingly prepared food of deeper conversations and more long-term relationships. We need the belongingness of community and lovingly nurtured friendships.
Perhaps friendship can be best plotted on a spectrum, with one end being the path-friends we encounter occasionally but might never know their names. Somewhere further down the spectrum are the coffee-shop friends – those with whom the relationship has deepened enough that we occasionally sit down together over a meal or a cup of coffee. Sometimes these are friends we only see once every few years, but their presence matters enough that we choose to set aside time for them for an exchange of stories.
Over the past couple of weeks, I've had more lunch dates than I've had in years, and I feel deeply nourished by these coffee-shop-friendships. There is something special about re-encountering people who've witnessed me in different phases of my life and still delight in who I am now. There's the former boss and mentor I haven't seen in over twenty years – the person who helped me see I had leadership capacity before I saw it in myself – who wanted to know all about my work now. There's the couple I traveled with in Ethiopia, India, and Bangladesh when I worked in international development and with them I shared a few good laughs over wine while we reminisced about the horrible nights we spent in a creepy house surrounded by abandoned army barracks, where I ended up with over 500 bedbug bites. There's the friend I only see every couple of years, who once flew across the country to attend my retreat, who shared with me that she is once again on a journey with cancer. There's the young friend I met in Costa Rica who delighted with me in traveling down a rabbit hole about what it means to change our belief systems and how queerness offers a frame for expanding our understanding.
I have coffee-shop-friendships all over the world and my life is much richer for these "sometimes playful, sometimes heavy, sometimes back and forth between the two" conversations. While we're more committed in these friendships than with our path-friends, and we usually have the contact information for these people in our phones, we hold the connection with lightness and minimal expectation, enjoying each other when we see each other but not getting too attached to an expectation of how often we need to connect or how much we meet each others' needs.
In my work, I get to serve as a catalyst for creating space for the online version of these coffee-shop-friendships in the programs we offer at the Centre for Holding Space (like the Foundation Program or A Full-Bodied Life, where we gather on Zoom every week or two). We all come with an expectation that space will be held for our authenticity and vulnerability and so we offer ourselves wholeheartedly to the conversation. People often tell me, several years after being in my programs, that they still have regular meaningful contact with people they met in the program. Just this morning, somebody told me about the grief she experienced when our eight-month certification program ended because of how important this circle had become in her life.
****
Further down the spectrum from the coffee-shop friendships are the living-room-friendships. These are the friends we let into our living rooms even if we haven't dusted and there are stray socks tucked into the couch. These friends settle into the couch, pluck out the socks and toss them in the general direction of the laundry room, and before long, hours have disappeared in meandering, soul-bearing conversations.
Living-room-friends are the ones who show up to babysit our kids, even though we haven't asked them to, when they know we're overwhelmed with grief after losing a parent. They're the ones who bring a bottle of wine when the divorce papers are finally signed, or a big pot of soup when the flu knocks down every member of the household. They show up because they're attuned to our emotional states and our times of need and we reciprocate by showing up for them.
The commitment level and risks are much greater in these friendships. Friends at this level witness our shadows but they also get a bigger dose of our light. We let ourselves be more needy with these friends, because we know that their presence in our lives is what helps us be more human and more emotionally regulated. We work out some of our insecurity and we might even heal some of our attachment wounds in friendships like this, because they're dependable, secure, generous, and reciprocal.
Today's lunch date is with one such friend, and I can hardly wait for her to show up. She's been on vacation with her family, and I'm slightly annoyed that she abandoned me for so long, just as she was rightfully annoyed when I left the city last year and abandoned her. We laugh about that, though, because there is enough trust in the solidness of our relationship that neither of us ever feels truly abandoned. Even though I value therapy, I think it's safe to say that more of my trauma healing has happened in this friendship than in any therapy relationship. We have such deep conversations that we've sometimes had baristas in coffee shops reveal their curiosity about what we talk about for so long.
****
I am a big fan of friendship and I want it to be more honoured in our culture. I wish that we would turn some of the attention that's placed on romantic relationships onto friendships instead. I want more songs about friendships and more movies and novels. I want a section at the bookstore to be dedicated to friendship the way there's so often one dedicated to marriages. I want us to celebrate friendships the same way we celebrate people's engagements or weddings. Maybe we even need friendship apps to become as ubiquitous as dating apps.
ALOK talks a lot about the value of friendship and their words often stir something for me. "i want a world where friendship is appreciated as a form of romance," they say. "i want a world where when people ask if we are seeing anyone we can list the names of all of our best friends and no one will bat an eyelid. i want monuments and holidays and certificates and ceremonies to commemorate friendship."
We layer far too much expectation on our romantic relationships when we assume that one person will complete us and fill our needs for belonging, safety and identity. That's far too much of a burden on one person and one relationship and it often results in codependence instead of healthy love. It's much more realistic to get our needs met from a range of relationships, especially our friendships.
When we have a range of friendships, from path-friends to living-room-friends, our cup is filled in many ways by many people and nobody has to carry the burden of helping us be whole.
****
P.S. People often ask me how to find friends, and one of the suggestions I make is that they seek out spaces where like-minded and like-hearted people will show up. If you're looking for such a place, you might find it in our Full-Bodied Life community.