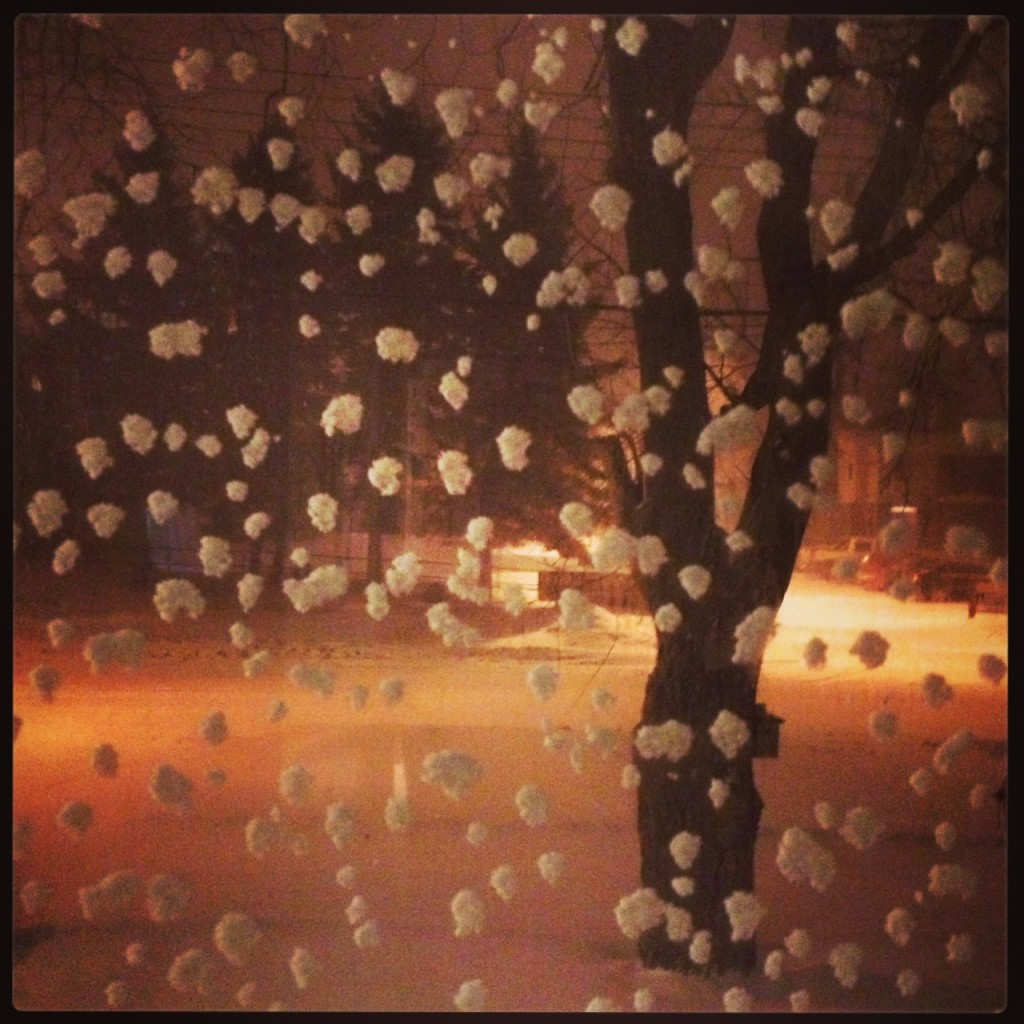 This much I can tell you – hard times are going to come your way. Grief, pain, anger, disappointment, hurt, tears – you'll face them all in this lifetime.
I wish I could promise you otherwise, but my life story bears the truth of what I've just said. You will face the death of people you love, you will find yourself lost in the abyss, you will be betrayed by those closest to you, and you will go through periods of devastating self-doubt.
Last night I had a powerful dream that the whole world was falling apart. It was probably a reflection of the many conversations I've had with people recently who've felt like their worlds were falling apart. In the dream, there was a major catastrophe (something like an earthquake) and there was calamity all over the world. I spent most of the dream trying to find and rescue people who were lost in the damaged world. It wasn't a stressful act – it was just something that needed to be done.
I know what the dream means. This is my work in the world – helping people navigate their way through broken places in their lives; helping them see the light when they're lost in the dark. Quite significantly, in the dream I was doing it with the help of my Mom and Dad. Both Mom and Dad have been my torchbearers, and even after their deaths, they continue to help me in this work.
I've gotten mad at God sometimes, for not giving me a calling in which I could invite people onto an easy path. Instead, I got the calling to help people navigate in the dark. It's hard to market the dark path – it just doesn't sell the same way "ten easy steps" does. Once I finally surrendered to it, though, I realized that my calling is much deeper and  more beautiful than the easy one I longed for. This is a good life, despite the pain – and maybe even because of the pain. Light is so much more stunning when you know what darkness looks like.
Here's what I've learned about navigating in the dark:
You can survive more than you think you can. You'll hit what you're sure is rock bottom, and you'll think "I can't possibly live through one more hardship", and then rock bottom will be taken away from you and you'll be falling again, to a new bottom. You can survive it. Trust the Source of your strength, the God of your understanding, and the strength you need will show up.
You can fall apart, but that doesn't mean you'll be permanently broken. In the cycle of life, deconstruction has to happen before construction can begin. The falling apart is necessary – let it happen. Don't try too hard to hold yourself together. Old patterns need to die (painful but true) before new patterns can emerge. Think of the seed that needs to crack open for a tree to grow. Yes, it's painful for that seed, but if it doesn't crack open, it withholds life.
Your greatest enemy is the shame of what you're trying to hide from the world. Shame will cause you to do unhealthy things just to maintain your reputation as a "pulled-together" person. Let go of your image of a pulled-together person and practice letting go of the shame. I say "practice", because it takes time, effort, and some pretty deep personal work to recognize the shame and gradually let it go. (See Brene Brown's work or Cath Duncan's work for more on shame resilience.)
Let go of any illusion you have that you are in control of what happens.  There are many in the self-help world who will tell you that your thoughts attract what comes to you in your life, but if you believe that when hard times come your way, you will be side-swiped by self-hatred in the middle of your grief. You didn't bring this on. The best you can do is live through it with some measure of grace. And if you don't always feel full of grace, forgive yourself for that. Let the grace come from some other Source than you.
As any white-water rafter will tell you, your safest bet is to surrender to the waves and stay vigilant for the rocks and whirlpools. Let the grief happen. Ride it out and do what you can to guide your boat between the rocks, but don't try to resist it. You can't stop the river, so you might as well ride with it and trust that it will eventually take you to a place of calm. Embrace the word "surrender".
Search for the points of light. Pay attention to those moments when the sunset is particularly stunning, your friend shows up at just the right moment, a breeze kisses your cheek, you're drawn to a blog post that was just what you needed to read right now, or someone offers to take over a task that's become too difficult for you. Each point of light is God shining through the darkness. Those tiny points of light will guide you through the darkness until you see the dawn again.
Trust that this hardship is a deepening of your spiritual journey. Everyone wants an easy path to enlightenment, but nobody gets it. As Caroline Myss reminds us in Sacred Contracts, all of the leaders of the world's major religions – Jesus, Muhammed, and the Buddha – had to go through times of testing before they could be commissioned into their roles as teachers. Your hardships will deepen your work and take you further into your calling. This I know from personal experience. I would not be doing the work I'm doing today if I hadn't gone through the loss of my son.
Reach for other people in the dark. There are people who want to walk with you through this dark place. There are people who can help you see the light. It's okay to reach for them. You don't need to do this alone. Darkness is easier to navigate if you find someone holding a flashlight.
Life won't always be this hard. When you're down there at rock bottom and you haven't seen a pinpoint of light for weeks, you're going to become convinced that this is all there is to life and you'll never be free of the pain. I'm not going to tell you that it's easy or that you have to have faith. (Read Ronna Detrick's excellent post about faith in the darkness.) I'm simply going to tell you that there will be light again. And the light will have a deeper, richer shine to it than anything you've ever seen before.