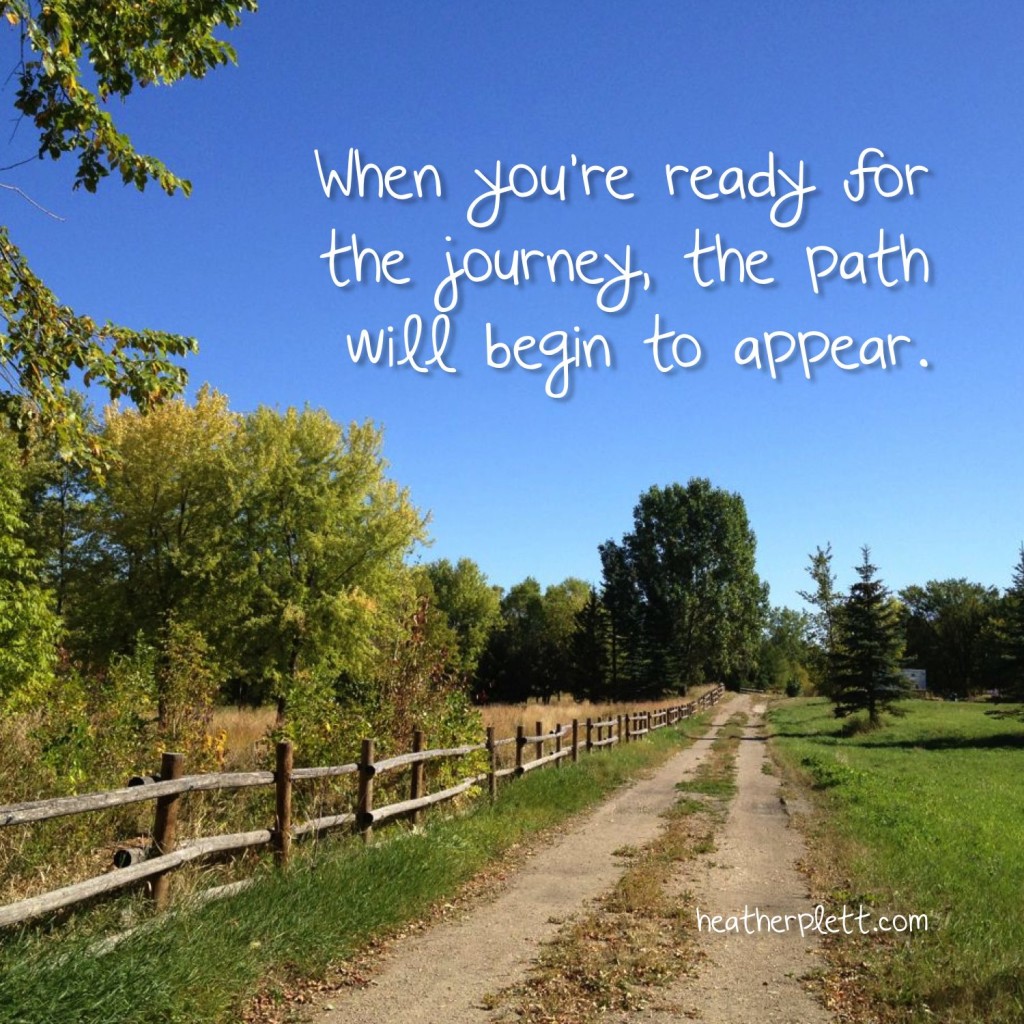 What do a human rights lawyer in Zimbabwe, a psychologist who's a wealth management specialist in Los Angeles, a former pastor training to be an art therapist in rural Manitoba, and a manager in an international tech company in Chicago have in common?
They've all gained something from my coaching.
What else do they have in common? They have a longing to make a difference in the world and to lead from a place of greater authenticity, deeper spirituality and more courage.
All three of these people (and all of my other clients) already had a great deal of wisdom long before they came into contact with me. They are lifelong learners, committed to doing good work in the world. They are strong, compassionate, and they have a lot of vision for how to make the world a better place. So… if they already had all these things, what did they need from me? They needed someone to ask the right questions and create the right environment to help them find their deeper truths, their authentic longings, and the next steps in their journeys. They needed clarity and support, and they needed someone who would challenge them to be the best versions of themselves.
That's what I do for my clients – ask the right questions, create a safe environment, encourage them, and then nudge them into the places their hearts are already longing to take them.
My coaching work is not about creating something out of nothing – it's about excavating the stories you already carry, the wisdom you might have buried under your own self-doubts, and the longing that has been waiting for you to give it space. It's also about moving the blocks out of the way and challenging the stories that keep you small.
The deepening journey…
In Falling Upward, Richard Rohr talks about the deepening journey of the second half of life, when we leave the comforts of dualistic thinking (our black and white, rules-based world) and self-absorption, and move further into ambiguity, trust, and concern for the common good. This is a journey to our True Self, and it does not come without a struggle.
My coaching is about that journey to the True Self. I won't take the struggle away, or make it easier to get to your True Self (because there is much to learn in the struggle and taking it away would not do you any favours), I'll simply help you be more present, have more clarity, and take a more confident step onto the path.
In that journey to our True Self, you'll begin to find yourself emerging into one of the leaders the world is longing for. I'll help you understand what it means for you to be a leader.
"A leader is anyone willing to help, anyone who sees something that needs to change and takes the first steps to influence that situation." – Margaret Wheatley
When I say that I coach leaders, it means that I coach anyone willing to help. Whether you lead from a place at the boardroom table, the kitchen table, or the garden bench, the world needs your willingness to help. You simply need to show up and hold your place in the circle.
If you are willing to help, but you're afraid to call yourself a leader, I'd be happy to work with you.
Back to school…
September is back to school time, when we put away the flip-flops, clean out the backpacks, sharpen the pencils, and get ready for another year of learning, growth, and challenge. It's a good time of year to commit to the new things that want to emerge in our lives. It's a good time to consider what our next journey will look like.
September is also the time of harvest, when we gather the good things from our gardens, enjoy the feasts of Thanksgiving, and freeze and preserve what we'll need for the long winter months.
Even if you're not going back to school, September is a good month to invest in your own growth and learning, gather the fruits of your personal harvest, and contemplate the next steps in your journey. It's a good time to invest in coaching for your own growth.
Invest in yourself…
This September, consider investing in yourself by working with me as your coach. To make that a little easier, I'm having a "back to school" sale.
Book a one-time coaching session for only $75. That's 25% off the regular price.

Even better (because deep work takes time)… Book three sessions for $195. We'll get really juicy in three sessions and I guarantee you'll have a few a-ha moments in that time.
OR… sign up for the Fall session of
Lead with Your Wild Heart
, and take the journey in community with other learners. You'll get the extra benefit of sharing in the stories of others who are also deepening in their leadership and self-discovery.
Back to School Sale ends August 23, 2013. 
Note: I incorporate elements of a gift economy into my business model, and so I've created something called Karma Coaching. If you are doing important work in the world and believe that you would benefit from my coaching, I don't want to let limited financial resources get in the way. Find out how you can benefit from the gift of my coaching, or participate in the gift economy by supporting other world-changers who want coaching.