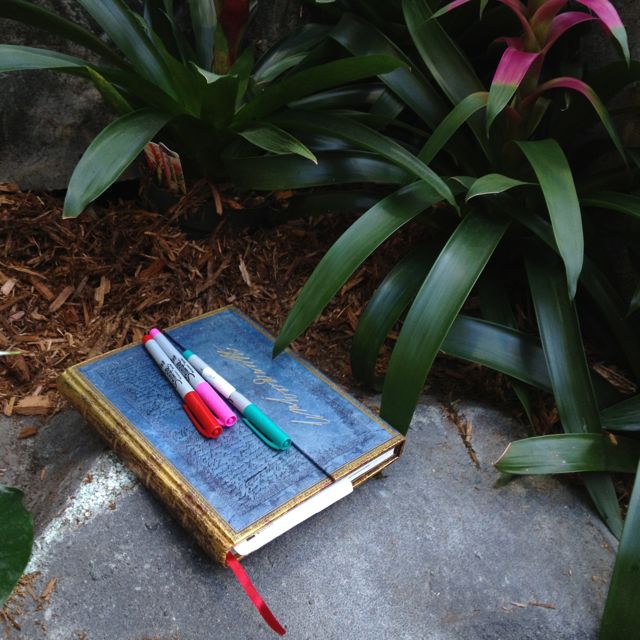 Yesterday I hosted an Openhearted Writing Circle. It was beautiful. When people dare to come together to explore and share their raw and courageous stories, magic happens.
Before they started to write, I gave them these simple suggestions. I give them to you, too, in case you  want to be an openhearted writer.
Be in love. Write from a deep source of love that wants to flow through you. You are not writing for a critic, you are writing for love. Dare to be in that love.
Be courageous. Dare to dive deeper into your own truth than you ever have before. Dare to say those things that make you tremble.
Be honest. There is no point in watered-down truth. If you are lost in a dangerous sea of sadness that threatens to drown you, and you say simply "I'm a little sad", you're not telling the whole truth.
Be authentic. Nobody wants Hemingway's stories coming out of your pen. Only YOUR stories can come out of your pen, and your stories are as unique and valuable as Hemingway's, even if they're never published and are meant simply for your own healing.
Be messy. You don't have to get it right the first time. Or even the second. Let yourself get messy and spill all that you have onto a page. There will be time to polish later, but to start with, get it all out there without editing what wants to flow. The most beautiful gems show up when you make the least attempt to edit yourself.
Be kind to yourself. Silence the inner critic and simply let yourself write. You are not seeking perfection, you are simply seeking a gateway into your truth.
Be passionate. Dare to show the fullness of your emotion – your love, hate, fear, strength, anger, etc. – on the page. Dare to shout "YES!" to the world through your writing. Dare to live out loud.
Be generous. Give it ALL to the page (and to your reader), not just a token. If there's wisdom that wants to flow out of you right now, don't save it for another day – let it flow. Be intentional about living in the gift economy, where we serve each other instead of seeking a "return on every investment". You have gained wisdom in your years on the earth and others need it, so share it.
Be patient. "If good ideas do not come at once, or for a long time, do not be troubled at all. Wait for them. Put down the little ideas however insignificant they are. But do not feel, any more, guilty about idleness and solitude." – Brenda Ueland
Be trusting. There are stories in you that want to be told – trust the muse to help you tell them. Trust yourself to have the right words and the right creativity.
Be shameless. The greatest barrier for people telling truthful, raw stories is often the shame that we feel about that story. "What will people think if they know this about me?" But that keeps us from really connecting and helping other people through our stories.