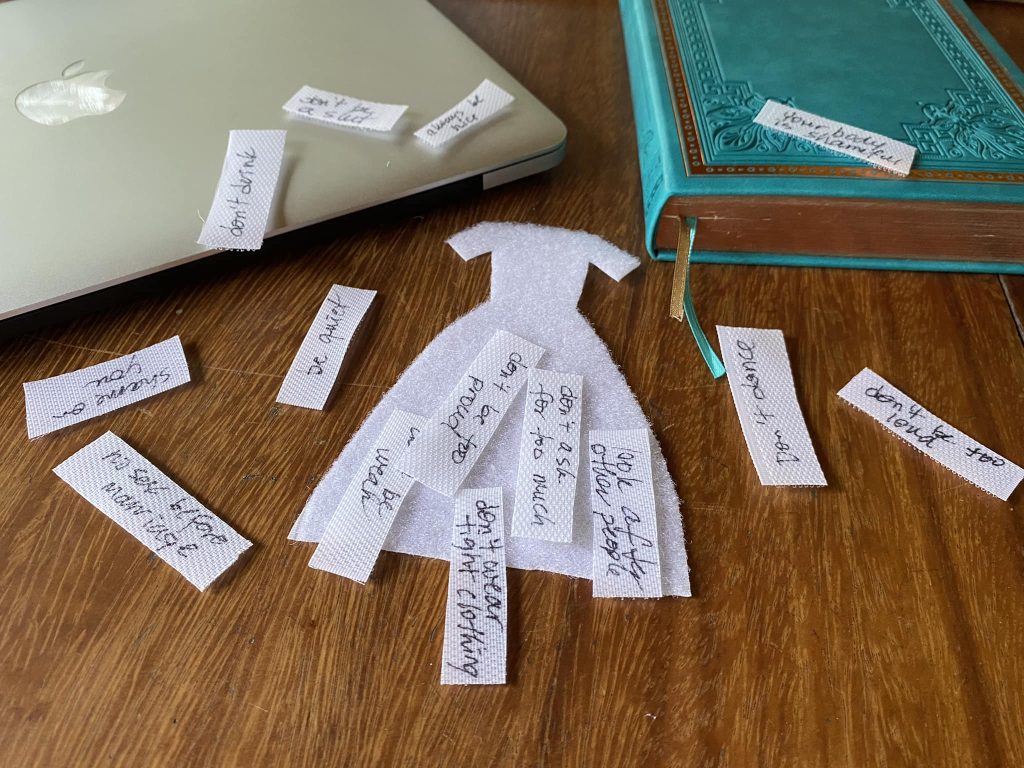 Today, I'm back in the messy part of the story. I'm slightly agitated, slightly grumpy, and slightly guarded. I'm doing my best to interact with people in a way that is as kind as I can muster. I'm pulling back into my introverted tendencies and I'm trying not to be pissed off that some things are not going the way I'd hoped.

No, nothing has entirely fallen apart. I'm just moving through some of those emotions that tend to come up after a week of intense work, hosting a retreat with lots of complexity, and having to be extroverted for a longer period than is normal for me. Plus my eight-year-old computer may have met its "planned obsolescence" death point and I wasn't planning to replace it while on this trip (but need a laptop to do my work). Hence the grumpiness and annoyance.

Since the retreat drew to a close a few days ago, I've been reflecting on what it means to be an unfinished story. Today, as I deal with these emotions and this messiness, I am reminded that I am smack-dab in the middle of an unfinished story.

As an author, educator, and retreat facilitator, I sometimes feel the pressure to be living a more complete story – to have things more figured out and less messy, to be living with more serenity and less grumpiness. I sense that people want me to serve as a model for them of what it means to be spiritually grounded, enlightened and "complete" so that they can hope to be that way some day themselves.

The trouble is that, though I have done a lot of healing and growth work, there is still much to do and I am messily human. Each bit of healing and liberation work I do seems to peel back another layer that I hadn't been prepared to witness before. I go deeper and deeper, and yet there seems to be no bottom to the depths I need to excavate.

At the retreat last week, I used the story of The Girl in the Velcro Dress to help us explore the layers of things that we carry around, layers that need to be explored, healed, released, and/or deconstructed. During each session, I shared a short part of the story related to whatever content we were discussing. As a visual aid for the story, I held up a dress I'd cut out of Velcro that was covered in pieces representing the weight of expectations, trauma, conditioning, oppression, etc. that the girl was carrying (see image). After the third session, I started peeling pieces off the dress during each session, inviting participants to similarly liberate themselves from whatever burdens they bore.

At the beginning of the last session, I held up the Velcro dress that still had a few pieces stuck to it and said "You may think I'm going to end the story now by removing these last few pieces. That's not going to happen, though. I don't believe that in real life, we wrap up stories the way that fairy tales are wrapped up. In real life, we stay messy and incomplete. Instead of setting unrealistic expectations, we learn to accept the messiness and let go of any expectations of perfection. No, the girl kept working on the pieces on the dress and I expect she'll be doing that until she dies. But now she has some tools and resources and she knows how to be tender with herself in the process."

What's most important in this work of liberation and tenderness is not that we liberate ourselves of EVERYTHING we carry on our metaphorical Velcro clothing, but that we liberate ourselves as much as we can from the unhealthy rules and expectations of the systems (family systems, belief systems, cultural systems, hierarchical systems, etc.) that placed those burdens on us in the first place. (Recognizing, of course, that while we live in an imperfect world where unhealthy systems like capitalism, colonialism, and patriarchy continue on, there will always be new attempts to put things on our Velcro clothing.)

Some of those "rules" are things like perfectionism, performance measurement, and purity – all rooted in systems (especially capitalism) that delude us into thinking we should strive for perfection, that we should punish ourselves for falling short, and that we should hold stories with happy endings as our highest ideal (just as we did when we were children watching Disney movies).

So… no, I'm not a finished story. I still get grumpy, withdrawn and/or irritated (especially after doing big work) and sometimes I take that out on people I care about. Sometimes my old trauma gets triggered and I make mistakes I regret afterwards.

HOWEVER… I have learned to be more tender with my imperfections. I have learned to hold space for myself when those imperfections send me into self-criticism and I have figured out how to surround myself with people who hold space for me with tenderness and without judgment in those times. I have learned how to set healthy boundaries so that I can look after my needs after big work without letting too many people down. And I have learned to soothe the reactivity in me when I fear my fumbling and my boundaries will result in my safety and belonging being jeopardized.

Perhaps most importantly, I continue (in my fumbling way) to liberate myself from the expectation of perfection, and liberate myself from carrying around other people's judgement.

And now, after writing this on my phone because my laptop isn't working, I'm going to have a nap. Because, as Tricia Hersey (of The Nap Ministry) teaches, rest is resistance from the grind culture that capitalism left attached to my Velcro dress.
****
P.S. Come be an unfinished story with me in Know Yourself, Free Yourself: Self-Exploration as a Path to Liberation and Love, 8 weeks of self-exploration for liberation and love. Registration is now open!