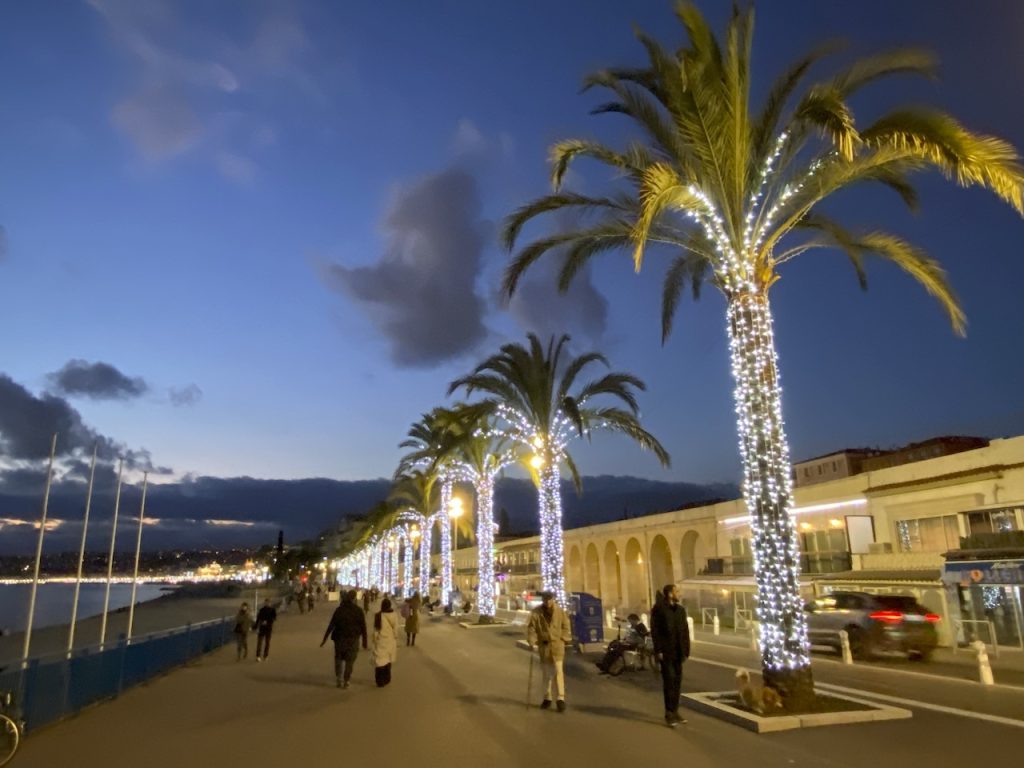 It's been a year. I don't quite know which adjective to put in front, so I'll just say that – it's been a year. A year in which the last of my daughters moved away from home, quickly following her two sisters. A year in which I sold my home, gave away most of my furniture and belongings, put my personal items into storage and intentionally stepped into the liminal space of homelessness. A year in which I set off on my "love and liberation tour", starting with a few weeks across Canada and then three months in Europe. A year in which I journeyed with a dear friend toward his medically assisted death. A year in which I wrote the final chapters of a book of personal essays in Costa Rica and Spain and then sent it off to the publisher. A year in which I returned to teaching in-person workshops in two European countries after two and a half years of only online work during a global pandemic.
The personal growth and healing that happened this year felt monumental. I let go of some old beliefs, learned to be more and more tender with myself, practiced acceptance in a more profound way, and stretched myself into increased courage.
I'm in a rented apartment back in Winnipeg where my daughters (who live in cities spread out across the country) and I have gathered to close off the year together. My daughters are still all asleep and I've put the kettle on for tea as I sit here reflecting on some of the things I've learned and relearned this year. Here are some of those things:
Spend time with dying people. Few things in my life have impacted my growth more than time spent with dying people (see my viral blog post about my mom's death) and this year I had the indescribable gift of walking with my friend Randy along his journey with ALS and toward his death. Our weekly Zoom calls and my two trips to visit him softened me, stretched me, challenged me, and grew me. Sometimes I watched him wrestle with the frustration of what he was losing as his body deteriorated, but mostly I witnessed the grace and acceptance as he chose to spend his final year in joy and connection. On the day that Randy was dying (with medical assistance), I was in Brussels, serendipitously traveling with my friend Brenda who is living with cancer that will likely kill her, and she was able to hold space for me in a special way because she has her own relationship with death. As I become more and more intimate with death, I am learning to be more fully alive.
Accept the fly. In my last visit with Randy, this was one of the final teachings he offered me. ALS had ravaged his body and he had little movement left. He told me about the time he'd been lying in his bed waiting to be moved into the chair where he spent his days, and a fly kept landing on his face. He had no ability to chase the fly away, so he turned it into a spiritual practice. "Can I accept the fly?" he asked himself, and then he practiced simply being present with the fly instead of being irritated by it. I have repeated that question to myself many times since, whenever something or someone is irritating me. "Can I simply accept and co-exist with this person/situation/challenge/inconvenience/etc.?"
Be tender with yourself. The tenderness practice that I started in 2021 has grown into one of the most meaningful things in my life. Being intentionally tender with myself has helped me learn to love and accept myself in ways I didn't think were possible. It's helped me cope with anxiety, course correct when I start spiraling into self-doubt and shame, and pause when I'm slipping into the Three P's – perfectionism, performance measurement, and punishment. You can learn more about it in my free webinar, in the upcoming course Know Yourself, Free Yourself, or in retreat with me in Costa Rica.
"Let the soft animal of your body love what it loves." After I listed my house for sale and prepared to embark on my liberation and tenderness tour in the Spring, I got the above line from the Mary Oliver poem, Wild Geese, tattooed on my arm. I wanted a daily reminder to honour what my body most wants and needs, to choose my own body's version of love, and to let go of the social conditioning that taught me to shame, punish, restrict and ignore my own body while looking after everyone else's needs before my own.
Let go of things and give them to people who need them more than you do. When we were nearing the end of our packing and purging process, just before transferring ownership of the house to strangers, my daughters and I lined up all the things we didn't know what to do with along the sidewalk in front of our house, put a "free stuff" sign on it and posted it on Facebook marketplace. In our brief conversations with the many people who came, we heard stories of refugees who'd fled war in their countries, single moms on fixed incomes trying to create home for their kids, and international students setting up apartments for the first time. It felt meaningful to be able to support so many people in creating a sense of home even as I was dismantling the one that had meant so much to me for twenty-four years.
Be honest with yourself. As I transition into this new era, with no dependent daughters living with me, I am asking myself a lot of questions about what I most want and need, what makes me happy, which relationships matter the most, and how I want to live. I am learning to be more and more honest with myself, honouring myself in ways I didn't know how to in the past. Sometimes this new honesty surprises me and sometimes the choices that come with it don't make sense to other people, so there is growth and some discomfort involved, but in the end, I believe it's all worth it. "Tell the truth to yourself," sing the Avett Brothers, "and the rest will fall in place."
Wonder, wonder, wander. This is a personal practice I wrote about a couple of years ago and I put it into even more practice in the latter part of this year. First, wonder as a noun… "a feeling of surprise mingled with admiration, caused by something beautiful, unexpected, unfamiliar, or inexplicable." Second, wonder as a verb… "desire or be curious to know something." And third, wander… "walk or move in a leisurely, casual, or aimless way." (Read more about it here.) I did a lot of wandering in Europe, for hours at a time in several countries, and all the wandering helped me find myself in new and meaningful ways. It also helped my body find its equilibrium.
Stay a little longer in the places where your body feels ease. When I was in Sitges, Spain, a beautiful seaside town that's one of the most queer-friendly places in Europe, I felt my body relax into the kind of ease I hadn't felt in quite some time. There's something about large bodies of water that almost always soothes my nervous system while also making my body feel more alive and vital. Add that to the welcoming, safe feeling of the town, and I noticed a perceptible difference in the unsettled feeling I'd been experiencing since the move out of my house in the summer. Instead of moving on to my next destination, I gave my body the gift of a few more days by the sea.
Fly across the country for a friend who matters. My friend Randy lived on the east coast, thousands of kilometres away from me, but when he told me he was dying last year, I made it a priority to visit him (once in the Spring and once in the Fall just before leaving for Europe) and those are trips I will never regret spending money on. Friendships that are worth flying across the country for are immeasurable treasures and I will NEVER take them for granted. One of the things I appreciated most about Randy was the way that he showed his delight in people, showering them with a special kind of love, and I was glad that I could give that love back to my dear friend in his dying year. Invest in friendships and hold onto the people who delight in you. Those are friendships that help you see your own beauty.
Witness the world through the eyes of someone losing their sight. When I was in the Netherlands, I spent a few days with my friend Cath, a visual artist who is losing her eyesight. Cath is a reflective person (and grief therapist) who's learning to witness the world differently as her eyesight declines and incorporate that into her art. My time with her helped me to be more aware of both the gift and the limitations of living with and navigating the world with a disability. Cath regularly shares images of the textures and colours that she sees on her walks through the city on social media, and it's changed my perspective on the world and on what it means to live in a disabled body.
Talk to your inner child. Part of my tenderness practice involves witnessing the younger versions of myself that show up when I am triggered, anxious, disconnected, or overwhelmed. I've learned to pause to give that younger version of myself a voice, to allow her to express her concerns and needs, and to give her what she didn't know how to (or wasn't allowed to) ask for. Sometimes I sit on a park bench with my journal writing conversations with a younger version of myself or writing letters to her. It's been a healing and empowering practice, integrating all parts of myself into who I am and who I'm becoming.
Talk to your emotions. Another part of my tenderness practice is to have conversations with my emotions. When I feel afraid, for example, I ask my fear what it is trying to tell me. When I am excited, I let that excitement have a voice rather than trying to dampen it with "grown-up" sensibility. (You can read more about this in The House that Tenderness Built.) I'm learning to feel more safe with any emotion when it arises and to course correct when my trauma wants to send me into dissociation.
Ask for what you need. This goes along with the above practices about being more honest with myself and witnessing my inner child. I'm learning (and relearning) how to honour my own needs and to ask other people to help fill them when necessary (without becoming too attached to an expectation that they do so). It's brought up some discomfort and has forced me to confront some of the social conditioning I have about what it means to be a "good woman" who minimizes herself in service to others, AND it's also helped me to have healthier boundaries and to be more tender with myself. Just last week, when the first AirBnB I'd rented for my daughters and I was a sad and dirty place, I practiced asking for what I needed by requesting a refund and finding a better place.
Stop trying to change people. This is one of those life-long learning things that didn't just land in 2022, but seemed to gain more clarity this year. Perhaps it had something to do with my daughters all setting off into lives of their own while I supported each of them in making choices that were best for them. This year, I practiced internalizing a mantra I've heard my friend Michael say many times: "Nobody and nothing has to change." When I let go of the expectations that other people would show up in the way I wanted them to show up and leaned further into an acceptance of just who they were, I became more resilient in the face of their inability to meet my needs AND I learned to turn elsewhere to have the needs met that they weren't able to meet.
Let go of beliefs that don't serve you. Again, this is lifelong stuff that gained increased clarity in 2022. I spent quite a bit of time this year interrogating my belief systems and asking myself which of my beliefs were genuinely mine and which ones belonged to my parents, my culture, my lineage, my trauma, etc. (There will be lots more about this in the book I'll be publishing in the coming year. It's also an important part of Know Yourself, Free Yourself, a course I'll be offering again in March – registration opening soon.) Some of the beliefs seemed worth hanging onto, some seemed like they were holding me back in my evolution into the next part of my life, and some I continue to wrestle with. This is all part of the "liberation" that I'm referencing when I say I'm on my "liberation and tenderness tour", and it will be part of the upcoming retreat in Costa Rica. (Join us at the end of January – there are still spots available.)
Learn to love your own company. As I've grown older, I've grown increasingly comfortable with solitude. In fact, I crave it whenever I've been with people for too long. I spent much of my time in Europe (especially the last month, after the teaching portion was finished) in solitude and I genuinely loved it. Many people assume that traveling solo is second best when you can't find anyone to travel with you, but I love it just as much as I love traveling with friends or family. (I'm happy to have a mix of both.) I like making choices that are solely focused on my own comfort and delight. I like exploring places by myself. I like being alone with my thoughts for hours and hours. Most importantly, I like ME.
Go on a quest to find the version of you that wants to evolve next. This year when my daughters left, I stepped into an intentional liminal space that felt like a vision quest. I let go of familiarity, let go of home, let go of routine, and let go of my comfort zone. I wandered into unknown places to meet myself in a new way, I asked important questions of myself, I followed my curiosity, I sat with discomfort, and I played with new ideas and possibilities. I called it my "liberation and tenderness tour" because I was liberating myself of old baggage and old stories and learning to be increasingly tender with myself. It has already been life-changing and it's not over yet (I leave for Costa Rica next week). I would highly recommend some version of this for anyone who's going through an important transition, especially for those whose children are moving into their adult lives.
Thank you for journeying with me in 2022 in whatever way you have, even if you've just discovered my writings recently. I hope that what I have offered will inspire you to live with more courage, intention, liberation, tenderness, and ease as we step across the threshold into 2023.