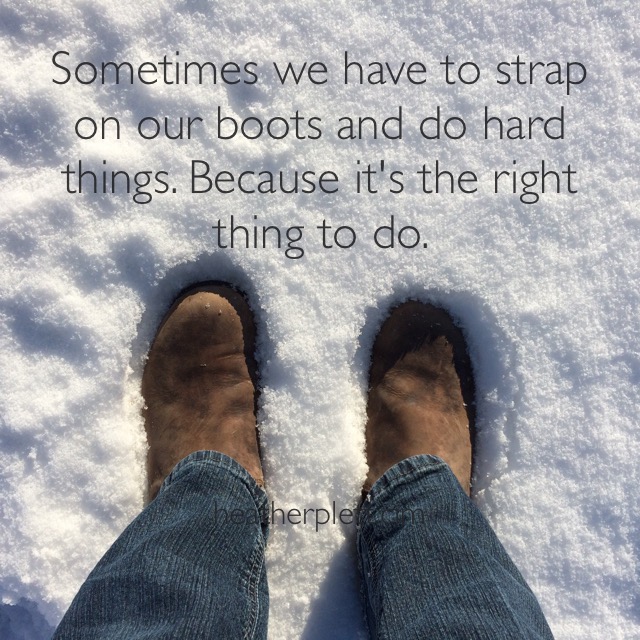 In 2004, Wangari Maathai became the first African woman to be awarded the Nobel Peace Prize. As the founder of the Greenbelt Movement, she mobilized thousands of women to plant millions of trees across Kenya. Besides planting trees, she was instrumental in freeing political prisoners, protecting women's rights, and creating a more democratic election process.
I knew some of these things about Wangari Maathai, but before I read her biography, Unbowed, I had no idea just how much she'd had to struggle through nearly every step of her journey. For starters, her husband divorced her because she was "too strong-minded for a woman" and he was "unable to control her". From then on, in a patriarchal society, she was forever branded as obstinate divorced woman who didn't know her place and shouldn't be trusted.
That didn't stop her, though. She felt strongly compelled to work for the environment and for women's rights and so she stuck with it through multiple imprisonments, repeated death threats, and almost every obstacle possible. For most of her adult life, she was fighting a corrupt government that wanted to silence her. When nobody would rent office space to her organization because they'd become too controversial, she opened her small home to a staff of eighty. When the death threats became too plentiful, she went into hiding but refused to stay silent. When mothers were protesting the unjust imprisonment of their sons, she slept with them in a church for months on end. When the government was fostering conflict between tribes, she met with them in secret to try to bring them back to peace.
What compelled her to do all of that? She had a PhD and a professorship – she could have chosen to live out her days as a mild-mannered professor. Why did she risk her life again and again for what she believed in?
She simply couldn't see any other way to live.
"Many people assume that I must have been inordinately brave to face down the thugs and police during the campaign for Karura Forest. The truth is that I simply did not understand why anyone would want to violate the rights of others or to ruin the environment… What people see as fearlessness is really persistence. Because I am focused on the solution, I don't see danger. Because I don't see danger, I don't allow my mind to imagine what might happen to me, which is my definition of fear. If you don't foresee the danger and see only the solution, then you can defy anyone and appear strong and fearless."
I was thinking about Wangari Maathai this week as I coached my clients. Many of my clients also feel compelled to do hard things. One is preparing to run for politics, even though she knows it will be the hardest thing she's ever done and she will get beaten up along the way for being an idealistic woman. Another is studying to go into the ministry, even though she's already butted her head repeatedly against the patriarchal church and faces a double whammy of discrimination as a disabled woman. A third is determined to finish a book that's taken her twenty years to write, even though she's over seventy and has every right to take the easy road at this stage of her life. Still others are advocating for human rights, following non-conformist paths into work that nobody understands, and daring to heal from abusive pasts.
What makes these women do what they do even though they know it will be hard? When I ask them this question, they usually just shrug and say "I just feel like I have to. It doesn't feel like I'll have a fulfilled life if I don't at least try."
For those of us following a path to authenticity and our own calling, there will invariably come a time when we find ourselves compelled to do really hard things. When that time comes, we know that if we don't make the choice to go through, something inside us will die. 
It might be the risk of quitting a job or ending a relationship or walking away from an opportunity or standing up for justice or caring for an autistic child or giving up our material goods or fighting a broken system or protecting the oceans or planting vegetables or writing a book or becoming a poet. The hard things in our lives might not seem like hard things for others, but for us it takes all of our courage to stay the course and face the fallout.
Why do we do it? Because we have no other choice. Because something inside us compels us. Because we don't want to die unlived lives. Because, like Wangari, we choose to focus on the solution and not the obstacles.
It's a little like natural childbirth. Once your body decides it's time to go into labour, you have no choice but to go through. When my second daughter was born, close on the heals of the first, the first labour pain brought back a rush of memory of how hard it had been the first time, and I said out loud "I change my mind. I'm not having this baby!" But I really didn't have a choice. This baby wanted to be born and my body knew it had to let that happen, no matter how hard it was going to be. And when the labouring has done the work of opening the cervix, and the compulsion to push comes on, there is nothing our minds can do but follow along on the course the body feels compelled to take.
And sometimes we feel that compulsion to do the hard thing even when we know the outcome is almost certain failure. We still have to do what we have to do, or we die. When I was told that my third baby had died in utero, I didn't know how I'd find the strength to go through what my body had to go through to birth him. How can one go through excruciating pain without knowing there is a hopeful outcome?
And yet… I found the strength. I had to. My body gave me no other choice. And it turned out that what the social worker had told me was right… "The birth will be hard, but there will come a day when you won't regret going through it, because at least then you will know that that this baby is real and you have a right to grief him."
Sometimes we do hard things even though we're pretty sure they're doomed for failure. Wangari Maathai has been instrumental in planting millions of trees, but in the time those trees were being planted, just as many were being cut down. One might wonder whether the end game was worth the struggle. And yet, she simply knew she had to do it. Because it was the right thing to do.
Another woman who does that in our country is Elizabeth May, the leader of the Green Party. She knows that, every time she gathers a slate of candidates to run for election, there's an almost guaranteed certainty that all but one or two will fail. And yet she keeps doing it. Because it's the right thing to do.
In her book, So Far From Home, Margaret Wheatley talks about those people who just keep doing hard things, even though they know the pain of repeated failure.
"My great teachers these days are people who no longer need hope in order to do their work, even though their projects and organizations began with bright, hope-filled dreams. As 'the blood-dimmed tide' of greed, fear, and oppression drowns out their voices and washes away their good work, they become more committed to their work, not because it will succeed, but just because it is right for them to be doing it."
And so, we strap on our boots and prepare to do the hard work. Because it is right for us to be doing it. And we know that even a painful joy is better than no joy at all.
Note: If you are seeking your path through the hard things, you might find some support in The Spiral Path which starts on Monday.