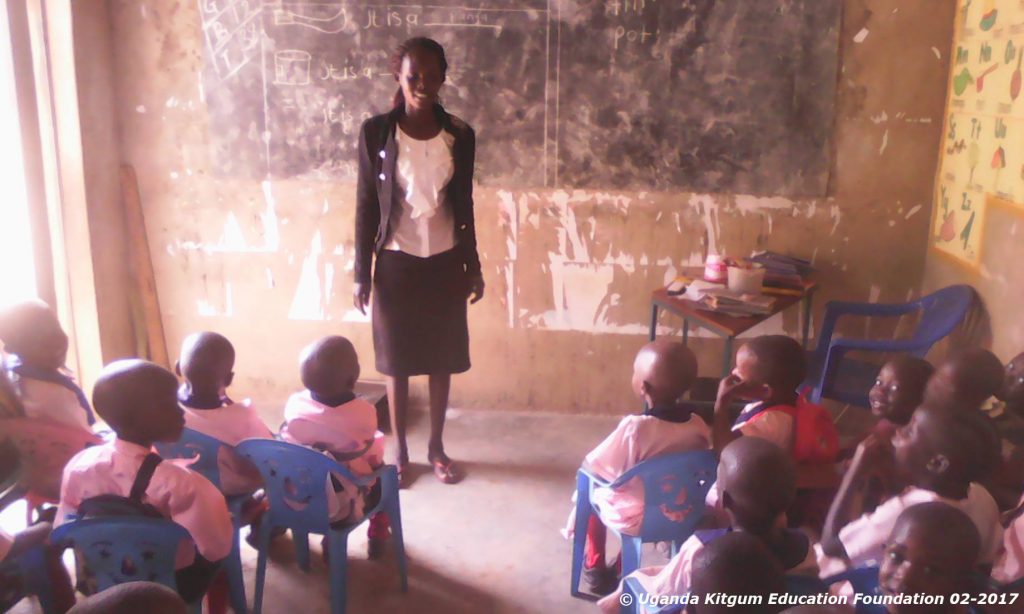 I'm going to Uganda! In a surprising twist, while I was planning my trip to the Netherlands to teach in November, a window of opportunity opened up and I can't pass it up.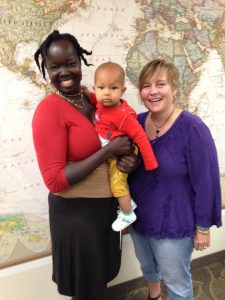 As you may recall, for several years, I've been supporting a school in Uganda that was founded by my friend Nestar. About a dozen years ago, Nestar spent a year in Canada as the youth intern on the team I was leading at Canadian Foodgrains Bank and I loved getting to know her. Since then, Nestar moved to the Netherlands where she got her Masters degree and started a family, but she never let go of her dream of doing something meaningful for the community where she grew up. When her oldest son's health made it difficult for her to move back to Uganda as she'd intended, she began directing her energy into creating a foundation to build a school in Kitgum region.
A thriving school has grown out of Nestar's dream and I've been delighted to witness and support it from afar. I've long held a little dream of visiting that school and it seems that now is the time. Nestar and I will meet there and we'll spend some time at the school together. The timing is perfect, because we get to be part of the graduation ceremony for the students who are leaving the school.
When Nestar and I started talking about the possibility of this trip (just a week ago), I asked "What's the greatest need at the school right now? I'd like to invite my community to support it." Her response was "Well, there are a few things but the most urgent of all is the sanitary facility. Due to the growing numbers of pupils, our current sanitary facility is not adequate. We would like to contract a new toilet block for the school."
So, my friends… would you help us ensure that the school has sufficient bathroom facilities to support their growth?
They need approximately $1800 CAD to complete this project. That's not a lot of money, so I'd like to set the goal a little higher.
Will you help us raise at least $5000?
The school functions on a very tight budget and they're growing, so I'd like to leave them with a little breathing room for paying teachers, buying books and furniture, etc.
This school is a special place and one of the reasons I'm so committed to it is because it was founded and is run by people from the region who know the needs of the region and care deeply for their own people. Far too many non-profits trying to "fix" things in Africa or other places in the world are doing so as outsiders trying to impose their own sense of what a region needs. That isn't the case here. As a donor, I influence no decisions at the school and simply send them funds and trust that they know what is needed. They know their own needs and solutions and simply need some financial support in order to serve their own community.
Another thing that's important is that the foundation has very low operating and administration costs (it's run by Nestar and her husband as volunteers), and so 95% of your donation will go directly to supporting the school in Uganda.
If you'd like to help, use the donate button below and the money will go into my Paypal account. I will be transferring every dollar I receive (plus my own donation) to UKEF (and am happy to show an accounting of it, if anyone needs that assurance). If you feel more comfortable making a direct donation, you can do so at UKEF's website.

If you'd like to hear a little more of the story, here's an interview I did with Nestar back in 2014.