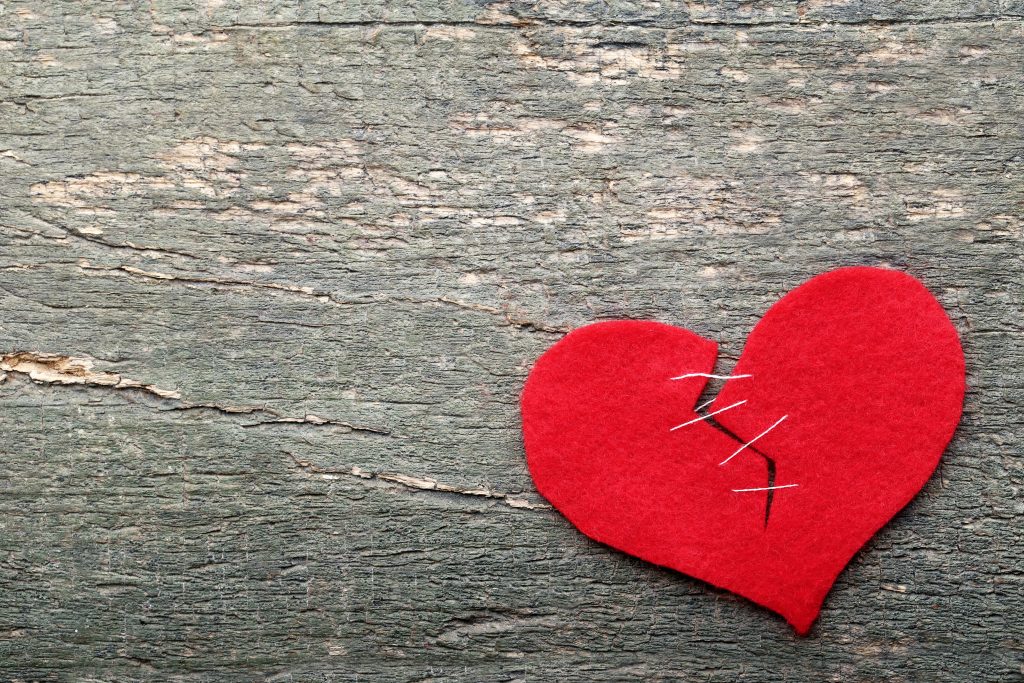 Recently I wrote a post about worshipping our wounds. In it, I talked about how sometimes we cling to our wounds too long because they become part of our identity or healing them might feel threatening to those who don't want us to change.
I've been thinking about that post since, and I think it might need a few additional words to give it balance.
As much as I think it can be unhealthy to worship our wounds, I also don't want to leave anyone with the impression that we should rush to heal our wounds, that we should pretend we don't have wounds, or that we should feel ashamed for having those wounds.
It takes time to heal trauma. And even before the healing begins, it takes time to admit to ourselves that we have trauma and that we need healing. When I think about my divorce, for example, I have to admit that it took me a surprisingly long time to admit to myself the extent of the trauma from my marriage, and then it took even longer to speak about it to others. I've always prided myself in being resilient, strong and reliable, and those things felt especially important to me when I needed to be emotionally stable for my daughters and my clients. I was afraid that revealing my woundedness would mean that I was weak and people couldn't depend on me.
Six years after the marriage ended, I'm still in therapy working to heal not only the wounds from my marriage, but also the wounds that I took into the marriage as a result of my rape as a twenty-two year old.
You have permission to take the time you need to do your healing work. You have permission to take longer than anyone else around you. It doesn't mean you're doing it wrong if it takes longer than you expect. It just means you're human.
One of the dangers of not acknowledging the time it takes to heal deep wounds is that we can be tempted to slip into spiritual bypassing, where we grasp onto any spiritual practice or healing methodology that offers us a quick fix but that only masks what's really going on or tries to "transcend" it instead of going deep enough to heal the roots of the pain. And one of the risks of spiritual bypassing is that it often excuses the perpetrator of the harm that was done to us and doesn't allow us to feel anger or to seek justice for the wrong as part of our efforts to heal.
Healing is a journey, with lots of detours and rest stops along the way. It's like a labyrinth that takes you through all kinds of twists and turns that sometimes feel like they're getting you closer to the centre and sometimes take you further toward the edge. It takes the time it takes. You're not doing it wrong if you stay on the path, rest when you need to rest, and keep putting one foot in front of the other.
You'll get to the centre eventually if you stay on the path.
As long as you don't intentionally get stuck and start clinging to your wounds, worshipping them, or allowing them to define who you are, you're on the right journey.
***
p.s. If you're on a healing journey and want to learn more about holding space for yourself and others, you might want to check out The Spiral Path, a self-study program that takes you through the three stages of a labyrinth journey. Or check out our Holding Space Foundation Program.