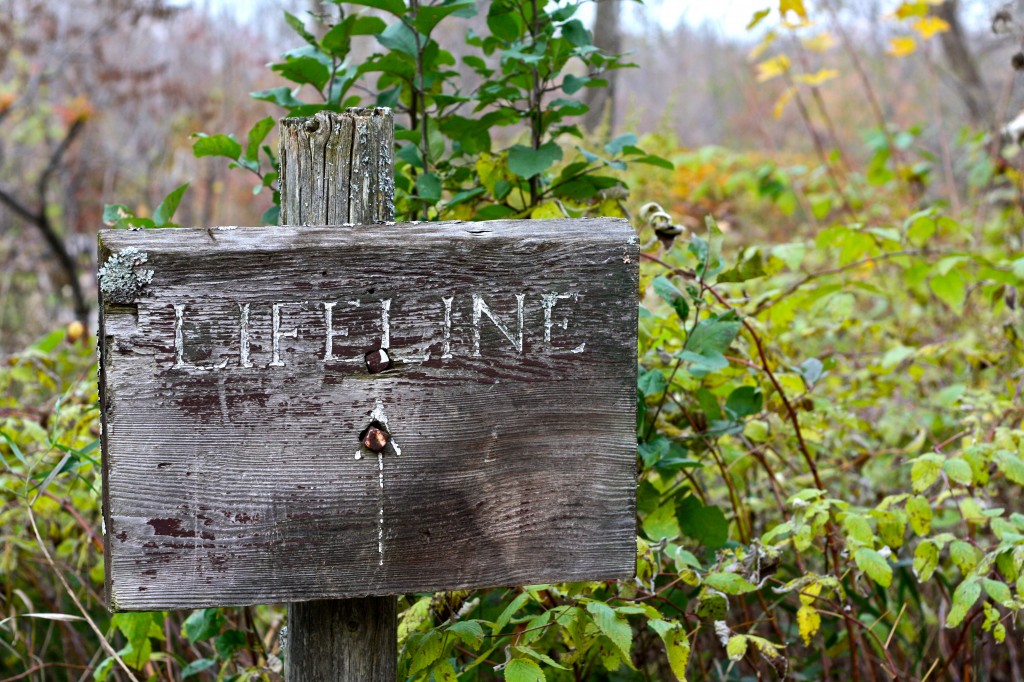 Ten years ago I was lost. I had just returned to work after my fourth and final maternity leave, and I was completely miserable. Not only was it hard to leave my baby every day, but I was in a job that didn't sustain or inspire me. All it did was drain my energy every single day. In those days, it wasn't unusual for tears to flow on the way home from work.
Five years earlier, I'd taken my first leadership job in the government and I took to it like a duck to water. I loved the challenge and I loved my team. I was inspired and energized by the opportunity to provide them guidance and unleash their creative potential. I had an eager and talented young staff and we worked together beautifully, finding creative ways to communicate and commemorate the sacrifices our veterans had made.
At the start, it was good, but then things started to go wrong. For one thing, I started to internalize some of the messaging I was hearing at leadership workshops and from leadership mentors. "Keep your feelings out of leadership." "It's about control and moderation, not about passion." "Don't let them see you vulnerable." "Use your head and ignore your heart."
For another thing, I stepped away from that first job to take one that offered higher pay and more security. Unfortunately, it was all wrong for me and the environment was toxic. It was a science environment where most of the leaders were in their roles because of their knowledge of science rather than their leadership abilities or their understanding of people. As a professional communicator, I was usually the only one at the management team table who didn't have an advanced science degree. In an environment that valued left-brain logical thinking, there was little space for my right-brain, intuitive, heart-based approach to leadership.
I felt lost – like a foreigner in a foreign land. If this was what leadership entailed, I wasn't sure I wanted to be a leader anymore.
And then one day, I started to explore a new way of looking at leadership (that was much closer to the way I'd intuitively lead when I'd first started) and it felt like someone had offered me a lifeline. I can't remember whose work I discovered first, but three writers started to show up on my radar screen – Christina Baldwin, David Irvine, and Margaret Wheatley. All three wrote about authentic, community-based, vulnerable leadership. They inspired me to lead from a place in the circle, live simply in a complex world, and turn to one another. (I am deeply grateful that in the years since then, I've had the opportunity to attend workshops with all three of these incredible teachers.)
Not long after that, I left the government for non-profit. It was a job I loved, but it was also one that challenged me in more ways than I'd ever been challenged before. Every leadership ability that I thought I'd gained and every principle I thought I valued was put to the test. I led a national team that was mostly full of fiercely independent people who didn't really want to be lead. I was emotionally abused, I had a lawsuit filed against me by someone who felt she was wrongfully dismissed, I witnessed more than one emotional breakdown among my staff, and I had to deal with multiple conflicts and miscommunications between staff. It was a good place to work, but it was hard and I often felt very much alone. I was floundering and there was nobody to talk to about it. I searched for a circle of other leaders who might serve as my support system, but I found none. The best I could do was have regular coffee dates with my friend Susan who understood my challenges and was always a good listening ear.
When I finally left that job to become self-employed, I knew that one of the things I wanted to do was to serve women like me who knew they had a calling to be in leadership in some form or another (whether at the boardroom table or the kitchen table) and needed someone to support and guide them. I tried to do that from the beginning, and I briefly offered a program called "How to Lead with Your Paint Clothes On",  but there was something holding me back that I had to work through first.
The truth is, there were some failure stories that were getting in the way of my calling to support other emerging leaders. There was the story of my last year at the non-profit, when I was so burnt out that I was mostly ineffectual as a leader. There was the story of the ugliness of the lawsuit (that was never resolved, by the way), and the difficulties surrounding that relationship. There was the story of the pseudo-coach who'd blasted me for my unprofessionalism when I responded emotionally to a staff member's suicide threat. There was the story of the many attempts I'd made to build a unified team out of independently-working people spread across the country.
Every time I'd think about offering a leadership program for women emerging into leadership, I'd get blocked by the gremlins that told me "you failed at leadership – what gives you the audacity to think you could teach people?"
And yet, the memory of the lifeline I'd been offered in my most lost place kept propelling me forward. I knew that the woman I was ten years ago desperately needed women like me to serve as her guide – women who'd been through the challenges, admitted her failures, had a few glorious moments, and learned from her mistakes. I knew that she needed someone who would encourage her without judging her. I knew she needed to be given permission to lead with her heart and not just her head. I knew – more than anything – that she needed someone to say "You're okay. You're enough. You're on the right path. Don't give up."
This summer, I had the privilege of co-hosting a beautiful circle of 44 women at the annual Gather the Women gathering, and I walked away inspired once again by the need this world has for more women to gather in circle and offer their hearts into the service of transformation. After asking the women to share stories of courage, I knew that the most courageous thing I could do would be to more boldly and confidently step into the role of guide for women emerging into leadership.
Finally, after two years of self-employment, I am ready to offer the thing that's been tugging at my heart for years – a personal leadership program for women emerging as changemakers, artists, visionaries, storytellers, and edgewalkers.
It's called Lead with your Wild Heart, and it comes directly from my wild heart to yours.
First and foremost, it's about redefining leadership. I believe what Margaret Wheatley says, that "a leader is anyone who is willing to help, anyone who sees something that needs to change and takes the first step to influence that situation."
This program is for you if you're imagining a better future for yourself, your community, or the world. It's for you if you feel something nudging you to step into your courage. It's for you if you're the lost young woman I was, stuck in a corporate world that's eating away at your soul. It's for you if you've been wounded by a patriarchal model of leadership and you need healing and encouragement. It's for you if you need permission to follow your heart. It's for you if you've been longing for a program that honours ALL of who you are – body, mind, and spirit.
I offer this humbly, admitting that I have made mistakes and that I still have much to learn in my journey. Because I still have much to learn, I have invited a number of wise, wild-hearted friends to share their stories and wisdom with the participants of the program as well. I'm honoured that a long list of willing guides (including some people who've been my own teachers) have stepped forward and agreed to have conversations with me that will be recorded and made available as part of the program. Follow the link to find out more.
I hope that you'll consider joining me and/or share this with other women you know who might need it.