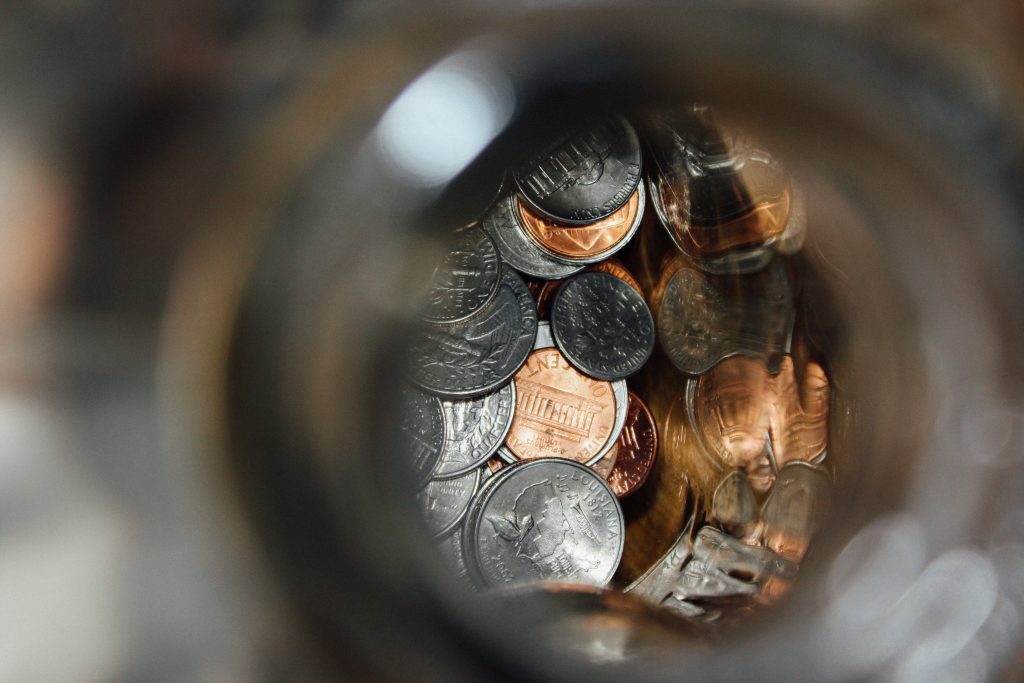 Yesterday I did something BIG. It was so big that it left me trembling and in tears.
Finally, after nearly nine years of being in business, I passed all of the bookkeeping duties for my business over to an accountant. I opened my books and showed EVERYTHING to another person and then I entrusted her with it. And then I went to the bank and opened a business account to finally separate my business accounting more formally from my personal accounting.
I've had support in nearly every area of my business (hiring an assistant, hiring assistant teachers, etc.), but up until now, I've always managed all of the bookkeeping (except for tax time).
Why is this such a big deal and why did it take me so long? This feels big to say, and I've been taking several big breaths in order to say it out loud…
I have money-related trauma.
Money brings up all kinds of anxiety for me, and I regularly find myself in some version of fight/flight/freeze because of it. Usually, to be honest, I'm in flight or freeze mode, avoiding thinking about it, avoiding receiving advice about it, and avoiding doing my bookkeeping until it's an absolute necessity. As a result, my "books" are rather chaotic and cobbled together (with blurry lines between personal and business) and it just felt like too much of a hurdle to bring someone else into that mess.
Whenever something has caused consistent and unpredictable insecurity in childhood, there's a good chance that it's left behind some of the markings of trauma. For me (and my siblings), money was one of those things. We grew up never knowing whether we'd lose the farm to bankruptcy, whether my parents would be able to fix the series of beat-up old cars and trucks that were always breaking down at inopportune times, whether the answer to "can I have the $2 I need for a field trip?" would be yes or no, whether our phone or hydro would be cut off, or whether we could fix the hole in the ceiling where the shingles had leaked. 
These constant worries, especially when they happen to powerless children, have a way of priming the nervous system to always be in hyper-vigilance about when their security will be taken away. It's evident in all of my siblings, though the way it's manifest itself is fairly different (some tend toward "fight", needing to control every penny, while others tend toward "flight" and freeze").
Also, as I've learned in working with family constellations, when a parent does not resolve an issue in their lifetime, the offspring will unconsciously take on that story and feel like they're betraying the parent if they abandon it. In my case, I've been living my father's "failure in business" story, believing that I wasn't entitled to this business success that has come my way, and therefore avoiding too much attachment to the success (and even sabotaging it by not being too strategic about it).
The other piece of this is that trauma and shame are intricately intertwined and so it's hard to heal it because it's hard to reveal it. The trauma causes reactive behaviour and we fear being judged because of it but we feel powerless to change it. Instead of reaching out for help, we bury it beneath shame. So becomes a spiral of triggering, reactive behaviour, and cover-ups to hide that reactive behaviour. 
Unless we find the courage to break that pattern and speak that shame out loud to someone who will hold space for us to find healing, we stay stuck in the spiral. No money-management course in the world can help us out of that spiral unless we heal the trauma that it's rooted in.
In the past few months, I've been working to break that pattern, culminating in yesterday's BIG step to trust an accountant with all of it. Fortunately, a friend referred me to someone who was gracious and supportive (and only once slightly raised an eyebrow at some weird manual system I'd built in that over-complicated what could be very simple.)
And today I'm talking about it, because (as Brene Brown says) vulnerability is our defence against shame. AND, as I keep learning again and again, there is always someone out there waiting for someone else to speak it out loud so that we can find the courage too.
On the way home from my accountant's office, yesterday, I found myself weeping and trembling. It wasn't shame that was making me weep – it was great relief and release. It was also profound love and compassion for the scared little girl in me who did the best she could with the resources she had – who made it through a scary childhood and who grew up to be an adult who built a successful business despite the trauma buried at the heart of it.
(Note: I am asking for no advice or judgement in response to this, as that will potentially re-trigger my shame. Any comments like that will be deleted without discussion. I already have the support I need.)