Holding Space Practitioner Program
A unique online program that teaches
the fine art of holding space
**October 2019 Program SOLD OUT**
Holding space – a skill we all need.
What do you do when a friend has lost a child and you can't ease their grief? Or when your partner loses her job and you can't resolve it for her? Or a client has to make a big decision and you can't make it for him? Or your church or community group decides to close its doors and there is loss written on everyone's faces? Or a group you're facilitating is in conflict and can't see their way through to resolution?
Though you feel invested in all of these situations, the outcome in each of them is outside of your responsibility and control.
The best that you can do is hold space for the people involved.
 Note: Registration is now open for the next session of this 8 month program,
which starts in October 2019.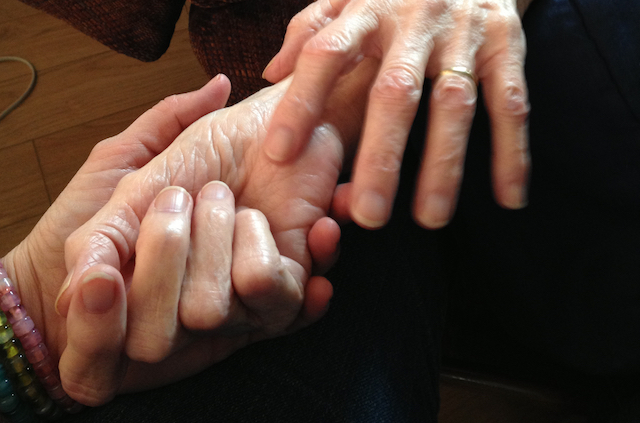 Holding space isn't easy and it can make us feel powerless. We want to fix things, give good advice, control the outcome, or avoid the conversation all together.
It all begins in the liminal space…
The space in between stories is the liminal space. In anthropology, a liminal space is a threshold, an interim space of ambiguity or disorientation that occurs in the middle stage of rituals, when participants no longer hold their pre-ritual status but have not yet transitioned to the status they will hold when the ritual is complete. In liminal space we are between identities, between who we once were and who we are becoming, like the chrysalis stage between caterpillar and butterfly.
Grief, transition, loss, birth, divorce, trauma, job loss, bankruptcy, marriage, betrayal, relocation, graduation, conflict – nearly every human experience has within it some element of liminal space. The liminal space is a space of openheartedness, when we are raw, vulnerable, and exposed. In order to survive without further wounding, we need a container that will hold us with gentleness and strength, without short-circuiting the process or forcing us into the wrong outcome.
Holding space is what we do in the liminal space when we walk alongside another person (or ourselves) on a journey without judging, fixing, belittling, or shaping the outcome. While supporting their boundaries and protecting our own, we offer unconditional support, compassion, and gentle guidance.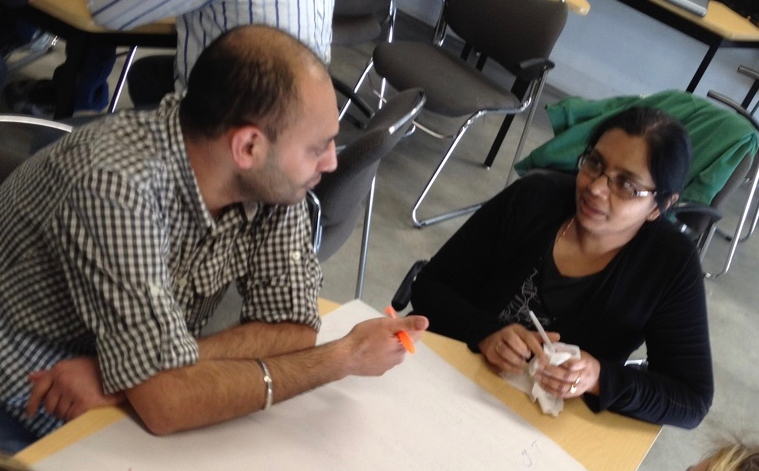 Become a Holding Space practitioner
The Holding Space Practitioner Program is a unique offering for all those who are in relationships where they regularly hold space for other people.
hospice worker
manager
pastor
teacher
elder
facilitator
life coach
parent
nurse
social worker
artist
day care worker
consultant
doctor
yoga teacher
community organizer
social justice worker
friend
chaplain
therapist
grief counselor
volunteer coordinator or
human resource professional
…there's something in the program for you.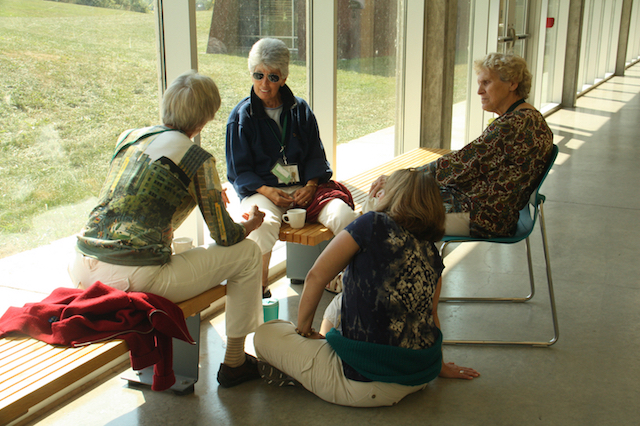 In order to hold space for others in our lives, we have to learn to hold space for ourselves first. When we neglect our own needs, we risk burnout, addiction, and other unhealthy coping mechanisms.
Join a global community
Starting October 28, 2019, join me, Heather Plett, along with my teaching team, for a unique online program you can take from the comfort of your own home. During the course, you'll have the opportunity to connect with us and other participants from around the world via video conferencing and a private Facebook group. (We've had people from 6 continents participate in the program at the same time, so the conversations are rich and diverse.)
Holding space has been at the core of my work for many years. For eight years, I've been doing it, studying it, and writing about it full-time as a coach, facilitator, speaker, and teacher. Before that, I was learning about it and growing my skills in multiple leadership roles in government and non-profit. Find out more about me and what qualifies me to teach this program. 
"This is an amazing course. We dive deep and hold each other bravely. If your heart longs for connection with the beauty of life lived in truth then you will find challenge, fulfilment and joy in this course. It is nothing less than a vision of a new humanity."
– Helena del Pino, minister and yoga teacher, England
Modular learning to meet your needs.
The Holding Space Practitioner Program is broken down into five modules. Depending on what you're looking for (ie. basic skills, coaching skills, facilitation skills, or leadership skills), you can sign up for the stream that includes the modules you need. Scroll down to find out more.
To find out what will be offered in each module, click on module bars below.
Each module will run for 4-8 weeks (see links below for more details on each module).
At the beginning of the module, you will receive a workbook with approximately 3 lessons per week. Lessons are accessible in a pdf document and as audio recordings.
Each lesson will include a teaching on a particular topic, plus exercises and writing prompts.
There will also be bonus material in each module – video interviews with thought leaders on the topic, additional resource recommendations, etc.
There will be a 1.5 hour integration call each week where we'll discuss the lessons of the week (which will be recorded, in case you miss it). You'll have 2 options for the calls – one in the morning (central time zone) and one in the evening, to accommodate as many time zones as possible. Current times for calls are Thursdays at 10 a.m. central and 7 p.m. central. (Compare your timezone to Canada/central.) Depending on the number of people participating, we may add a third call in order to keep the groups small. (Calls will by a member of the teaching team.)
There will be lots of support in the program. In addition to the weekly calls, the teaching team will be available for one-on-one calls (links will be shared for their office hours). You will also be assigned a "course buddy" – someone else in the program with whom you can connect with regularly as you work through the material. And you'll be included in a private Facebook group for conversations with the group.
Module 1 - Holding Space - The Basics >>
Module 1 will run for eight weeks (October 28 – December 20, 2019), with two options for an 1.5 hour integration call (on Zoom) each week. The call options are (in central time zone): Thursday at 10:00 a.m or 7:00 p.m.
The workbook (which you'll receive on the first day) will address the following questions:
What does it mean to "hold space"?
What is "liminal space"?
What are the core principles of holding space?
What gets in the way of our ability to hold space?
What's the opposite of holding space?
How do I get past the feeling that I'm "doing nothing"?
How do I adapt the practice of holding space to different situations?
How do I help people erect boundaries without taking their power away?
How do I let go of the outcome?
How do I resist the urge to fix and give advice?
When is intervention necessary?
Is it possible to hold space for someone who doesn't want you to?
What is the place of ritual and ceremony?
What is emotional labour?
What is spiritual bypassing?
Module 2 - Holding Space for Yourself >>
Module 2 will run for six weeks (January 6 – February 14, 2020), with two options for an 1.5 hour
integration call (on Zoom) each week. The call options are (in central time zone): 
Thursday at 10:00 a.m or 7:00 p.m.
The workbook (which you'll receive on the first day) will address the following questions:
What's the journey to authenticity and how does it help me deepen my practice of holding space?
What personal practices help me maintain a balance of strength and compassion?
How do I get my ego out of the way?
How do I avoid taking on another person's baggage, emotions, etc.?
How do I learn to sit with discomfort?
What do I do when I find myself triggered by what the other person says or does?
How do I erect healthy boundaries that don't damage my relationships?
How do I get over my mistakes in holding space for others?
When should I walk away?
What are some body practices that help me hold space?
Do I need to be authentic in front of everyone or can I be selective?
How do I let go of self-limiting talk?
How am I projecting my needs onto the person I'm holding space for?
What if I burn out?
How do I ask for help?
How do I ask others to hold space for me?
What if my attempts to hold space leave me deeply wounded?
What are my unmet needs and how do they impact my ability to hold space?
Module 3 - Holding Space in Community >>
Module 3 will run for 4 weeks (February 24 – March 20 , 2020), 
with two options for an 1.5 hour 
integration call (on Zoom) each week. The call options are (in central time zone): 
Thursday at 10:00 a.m or 7:00 p.m.
The workbook (which you'll receive on the first day) will address the following questions:
How do I incorporate the principles of holding space in my group facilitation work?
What is The Circle Way and how will it help me hold space?
What are the principles and practices of The Circle Way?
What are the core leadership roles of The Circle Way and how do I practice them?
How does shared leadership help in community settings?
What is "the shadow" and how does it disrupt the circle?
What are some practical ways that The Circle Way can transform conversations in my community?
How do I work with co-hosts?
How does the spiral of authenticity fit in circle? How do individuals & community overlap?
How might ritual help a community move through loss?
How do I find others to help me hold space in community?
Module 4 - Holding Space in Complexity >>
Module 4 will run for four weeks (March 30 – April 24, 2020), 
with two options for an 1.5 hour 
integration call (on Zoom) each week. The call options are (in central time zone): 
Thursday at 10:00 a.m or 7:00 p.m.
The workbook (which you'll receive on the first day) will address the following questions:
How do I hold space when there is trauma involved?
How do I hold "brave space" when their are complex issues like race and gender being discussed?
How do I address power imbalances without allowing them to control the outcome?
Whose voices/stories should be at the centre?
How do I know when it's the right time for intervention (ie. disrupting an unhealthy conversation, challenging racist comments, etc.)
How do I hold space for conflict?
How do I create a space where marginalized voices are centred? And how do I de-centre whiteness, able-bodies, etc.? And how do I support those resistant to de-centring their own voices?
What do I do when things fall apart?
How does our colonialist past get in the way of our ability to hold space?
How do I protect the vulnerable without taking their autonomy/sovereignty away?
What if people walk away?
How do I challenge people without shaming them?
What do we do with toxic people?
Module 5 - Holding Space One-on-one (as a coach, counsellor, spiritual director, etc.) >>
Module 5 will run for 4 weeks (May 3-29, 2020), 
with two options for an 1.5 hour 
integration call (on Zoom) each week. The call options are (in central time zone): 
Thursday at 10:00 a.m or 7:00 p.m.
The workbook (which you'll receive on the first day) will address the following questions:
How do I incorporate the principles of holding space in my one-on-one work (ie. coaching, therapy, counselling, etc.)?
How can I support people without trying to control the outcome?
What is the goal of coaching?
What are some of the pitfalls?
How do I sit with brokenness?
What about when someone is stuck in unhealthy patterns?
What are my limits as a coach?
What if someone keeps spiralling through the same stories?
When do I share my own story?
How do I deepen my listening?
What are some tools and resources I can use?
What in-the-moment practices help me stay present and balanced in the middle of an intense coaching conversation?
How do I incorporate body work into my coaching?
In the liminal space, there is discomfort and ambiguity.
Learning to sit with that discomfort is some of the hardest work we'll have to do when we hold space for others.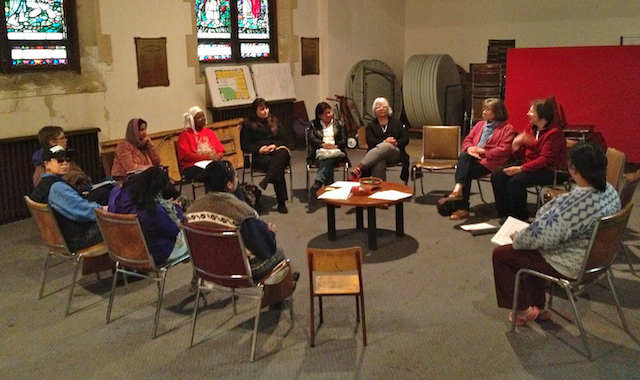 Who will benefit from this program?
This program is meant for anyone who holds space for others. Those who hold space daily might benefit from the more intensive programs, while those who wish to improve the way they hold space for their family members, friends, or community may want to sign up for the basics.
This program is for you if you:
want to grow your skills in holding space for others and yourself,
are enthusiastic about working in potentially complex and emotional spaces,
have done personal development work in growing your spiritual & emotional maturity,
are self-directed in working through your own course material.
Who WON'T benefit from this program?
This program is not for you if you:
want easy answers,
have high anxiety when life gets messy,


have done no prior personal development work, and/or




are not self-motivated and require hand-holding to get through course material.
"This course has been and continues to be an amazing opportunity to explore at a deeper level all aspects of myself. It is giving me tools to add to my 'kitbag' that will enable fantastic facilitation and hosting skills for practicing Holding Space, using the prinicples and practice of the Circle Way. Each week something new unfolds. We are held gently, supported warmly and encouraged to boldly go forth. I personally have never experienced an online course that has provided such amazing structure and support. Everything has been thought of. Its up to you how much or how little that you take from the learnings. I am forever grateful for the opportunity to be part of the very first online training."– Kerri Ann Lynch, women's circle coordinator, Australia
What makes this program unique?
Unlike other programs, which provide training on either one-on-one coaching or group facilitation, this program combines elements of both, teaching you practices that will help you hold space in any setting.
There is recognition, in this program, that we are both individuals and communal beings. The work that we do in our personal growth will impact the work that we do in community settings, and vice versa.
Including a module on holding space for yourself offers you the opportunity to focus on your own personal growth and self-awareness, which will help you be of better support to others.
There is, in this program, a recognition of complexity and systemic issues at play in our lives. While some coaching programs focus on changing your beliefs so that you can change your life (ie. Law of Attraction), this program takes a look at the big picture and helps people see how they are impacted by the culture and systems that shape us.
This program offers useful tools and resources that will support you in holding space (ie. The Circle Way, labyrinths, mandalas, journal-writing, etc.). If you sign up for the entire program, you will have a toolbox of resources for retreats, workshops, community gatherings, coaching sessions, etc.
You will become part of a global community of compassionalte and interesting people who are interested in similar things as you are. During the last session, we had people from six continents, which made for rich and rewarding conversations and relationship building.
"I consider Heather's work to be among the same elite category of those whom I admire and follow as True Revolutionaries and Trail Blazers such as Peter Senge, Otto Scharmer, Daniel Pink, Dr, Jane Vella, Howard Gardner, & Malcolm Gladwell."
– Ali Javed Naqvi
Want a taste of what I've written and taught about holding space in recent years?
Choose from the following registration options:

Basic & Basic+
Module 1 or 1+2
to learn the basics of holding space.

Facilitator
Modules 1, 2, 3, and 4
to become a Holding Space Facilitator.

Coach
Modules 1, 2, 4, and 5
to become a Holding Space Coach.

Leader
Modules 1-5 to become a Holding Space Coach & Facilitator.
Here's what you'll get in each of the registration options: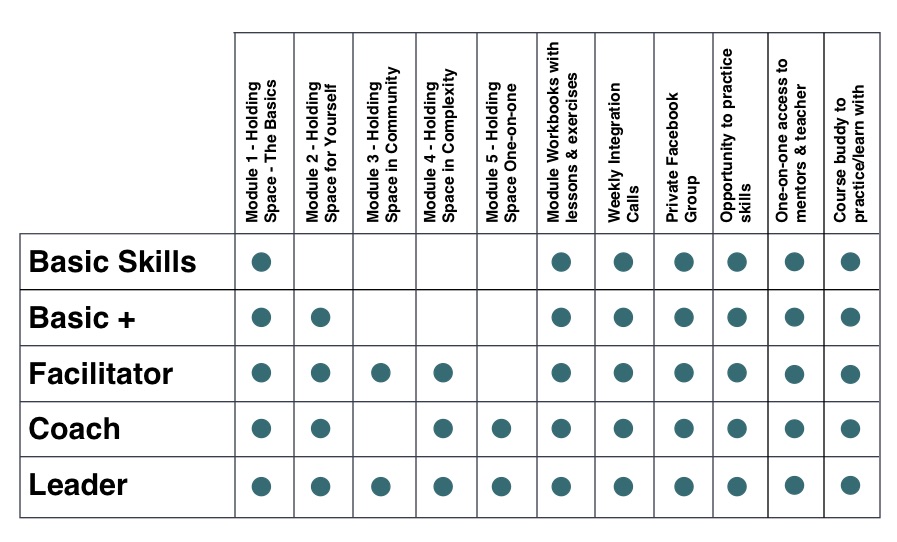 For an additional investment, you'll get lifetime access to a toolkit of resources to use in your work.
All who register for the Facilitator, Coach, or Leader programs have the option of purchasing a license to use the following resources with their clients, community, etc.. Upon completion of the Holding Space program, you will be emailed a link where you can download pdfs of all resources.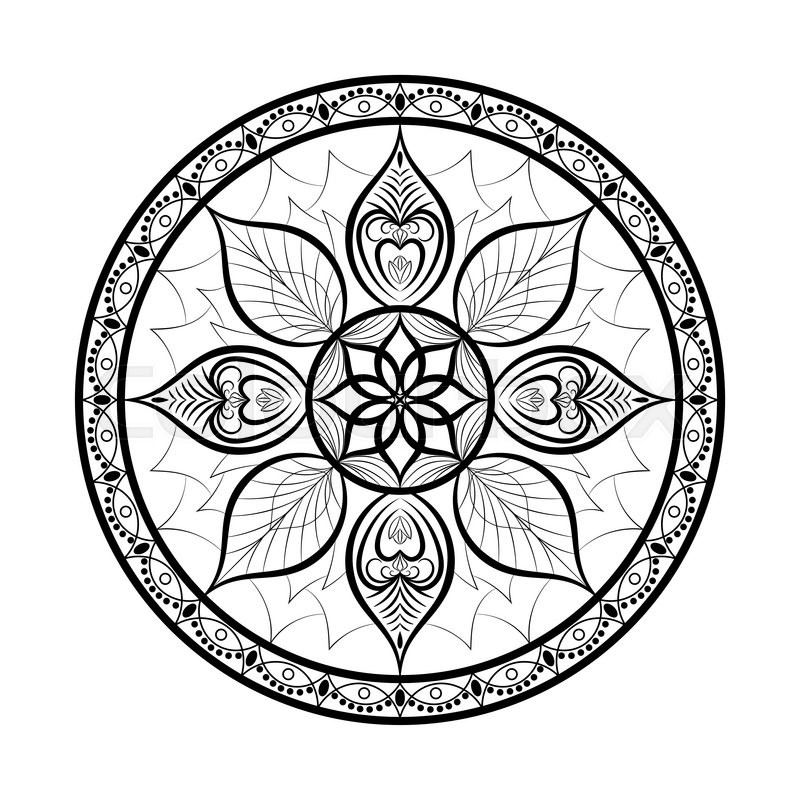 Mandala Discovery
: 30 mandala journaling prompts for self-discovery and personal growth. (Many can be adapted for group exercises.)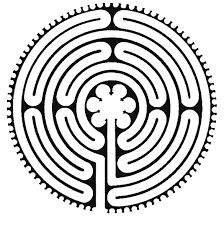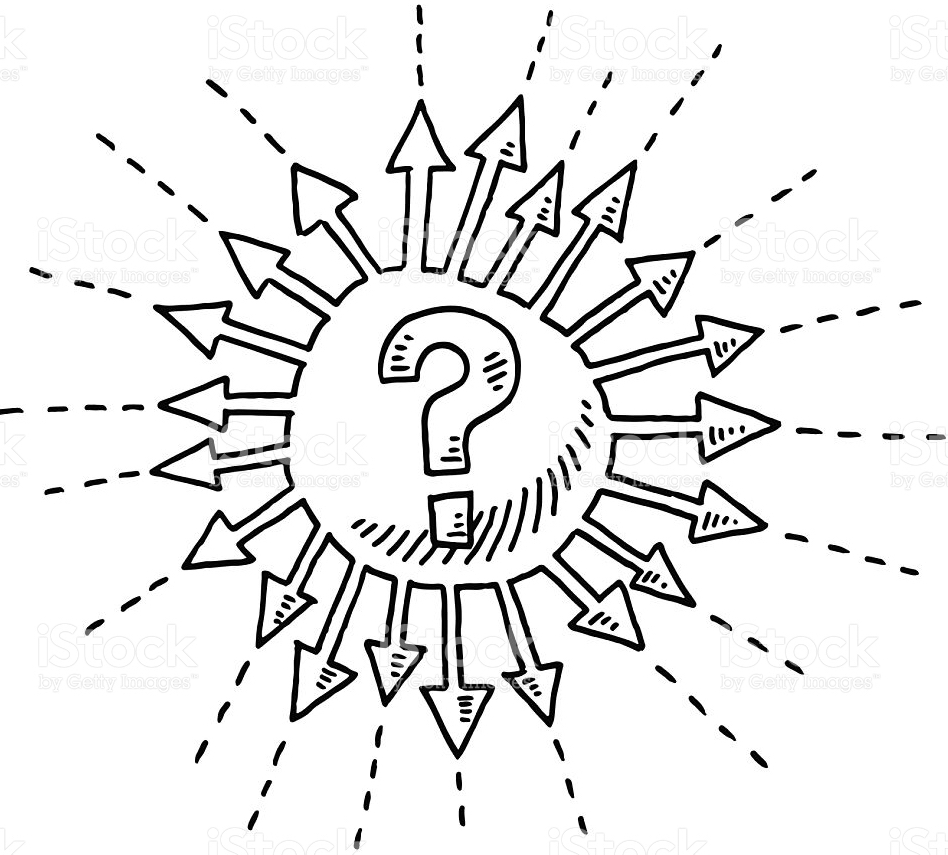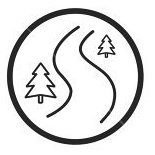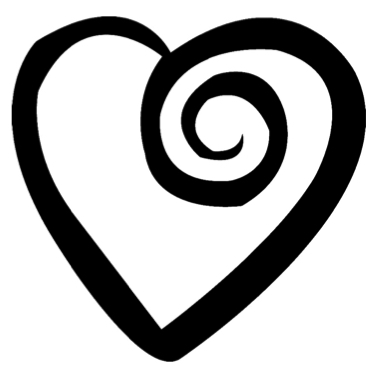 Lead with Your Wild Heart – An intensive personal leadership program for women, 
about living boldly and authentically, from a place of feminine, holistic (mind, body, and soul) wisdom.
When we hold space with compassion and strength, we honour a person's sovereignty and wholeness. We witness and create space for their healing, growth, and emergence. We change the world by changing how we connect and build relationships.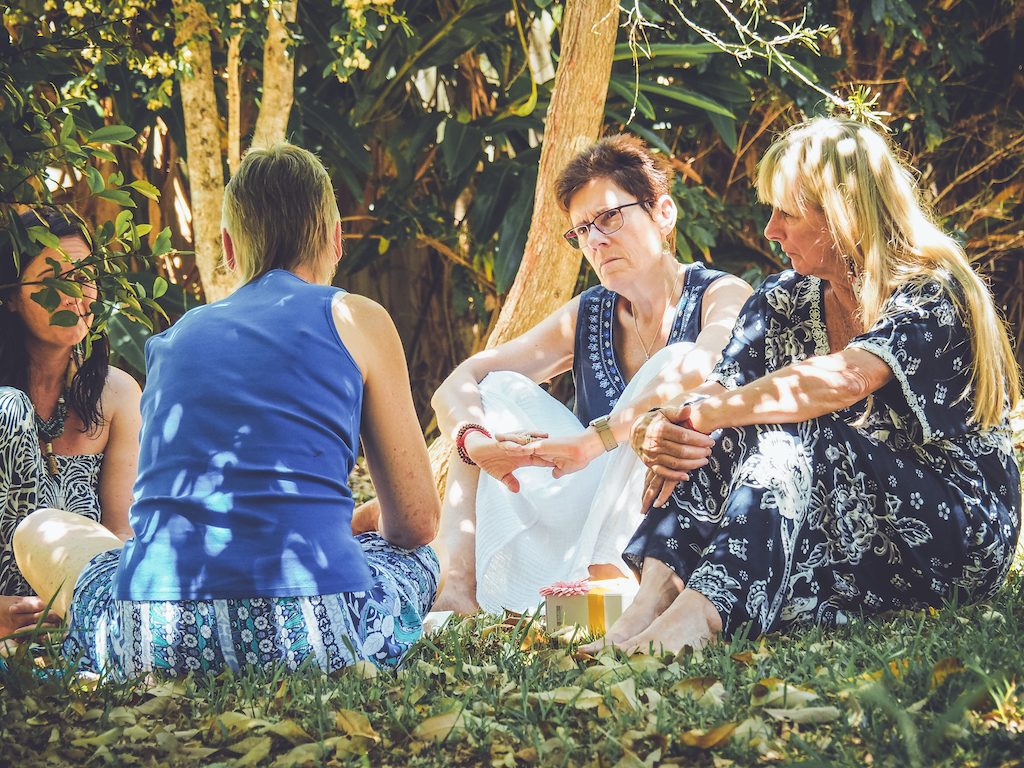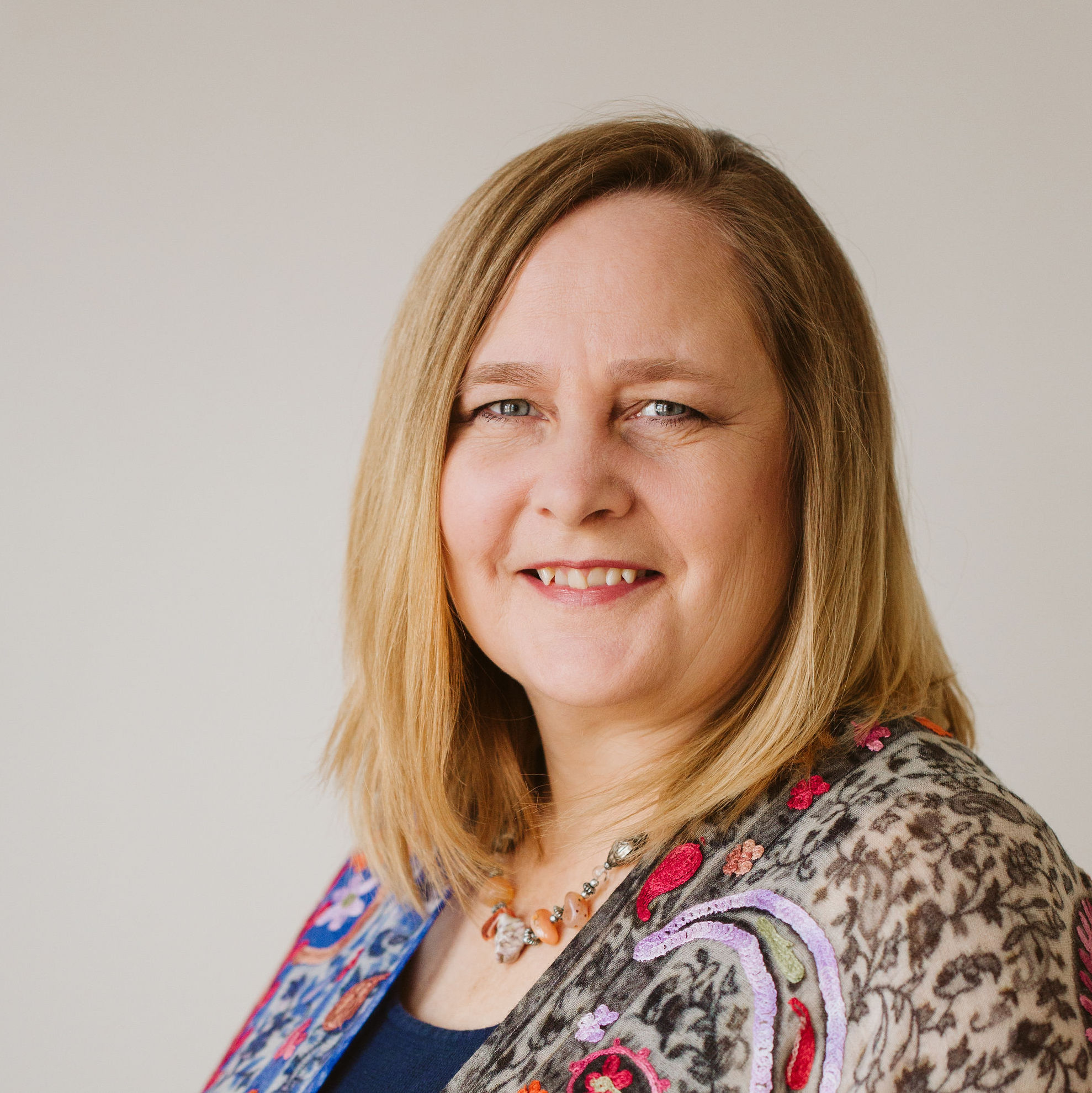 Heather Plett  (lead teacher/facilitator) (she/her) –
"As a writer, coach, facilitator, and speaker, I been developing these concepts for many years. Though I didn't know what to call it at the time, I first learned to hold space in a three week stay in the hospital when I was trying to prolong my third pregnancy (which later ended in a stillbirth) back in 2000. While I was slowing down my life in order to hold physical space for my unborn son, I discovered that I also had the ability to hold emotional space for those who came to sit in my room. Everything has grown out of that experience."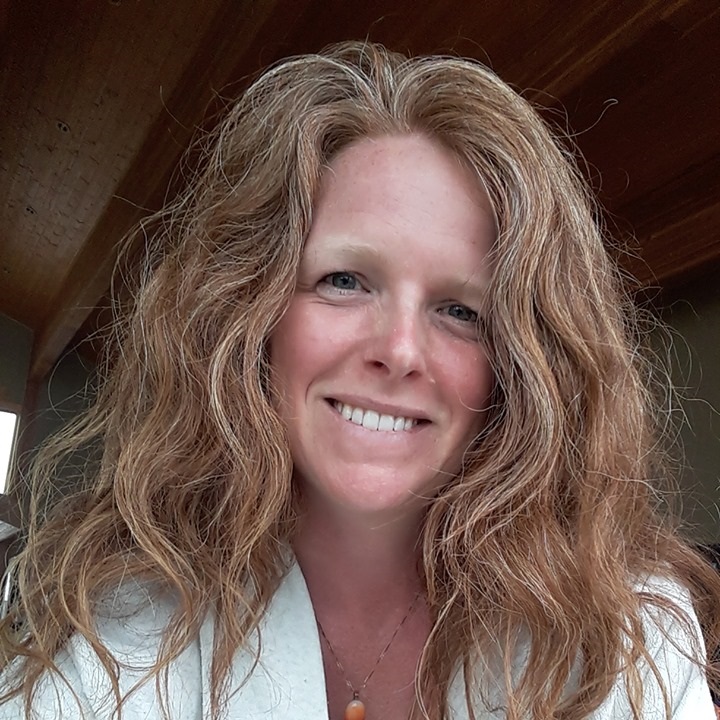 Emily Gillies (assistant teacher/facilitator) (she/her) –
 is the owner of
The Four Pillars Retreat & Meditation Centre
, Saskatchewan.  
"Heather's evolving work around Holding Space lights me up. Through both her open-hearted conversations and her lovingly written pages I come closer and closer to the person I want to be in the world.  Her teachings are accessible and inspirational, and they ride that wonderful line between simplicity and complexity where deep learning is achieved in a natural and intuitive way.  Plus, the connections made with others through Heather's programs bring so much extra joy and enrichment to my life."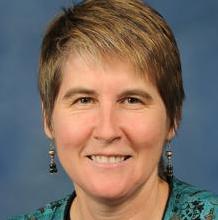 Mary Jo Burkhard  (assistant teacher/facilitator) (she/her) – is an educator, administrator, leadership & transition coach, artist and micropoetry writer, and tai chi practitioner in Columbus, Ohio. "I don't believe you can engage the Holding Space material without engaging your heart, soul and emotions for yourself. I was challenged to reconsider my view of self-care, other-care, my worldview, and my biases. It can be painful and messy. This program gave me a place to explore and experiment, a language for the process of transition, new approaches for meaningful conversations, and a cohort of like-minded and like-hearted individuals to learn and practice with!"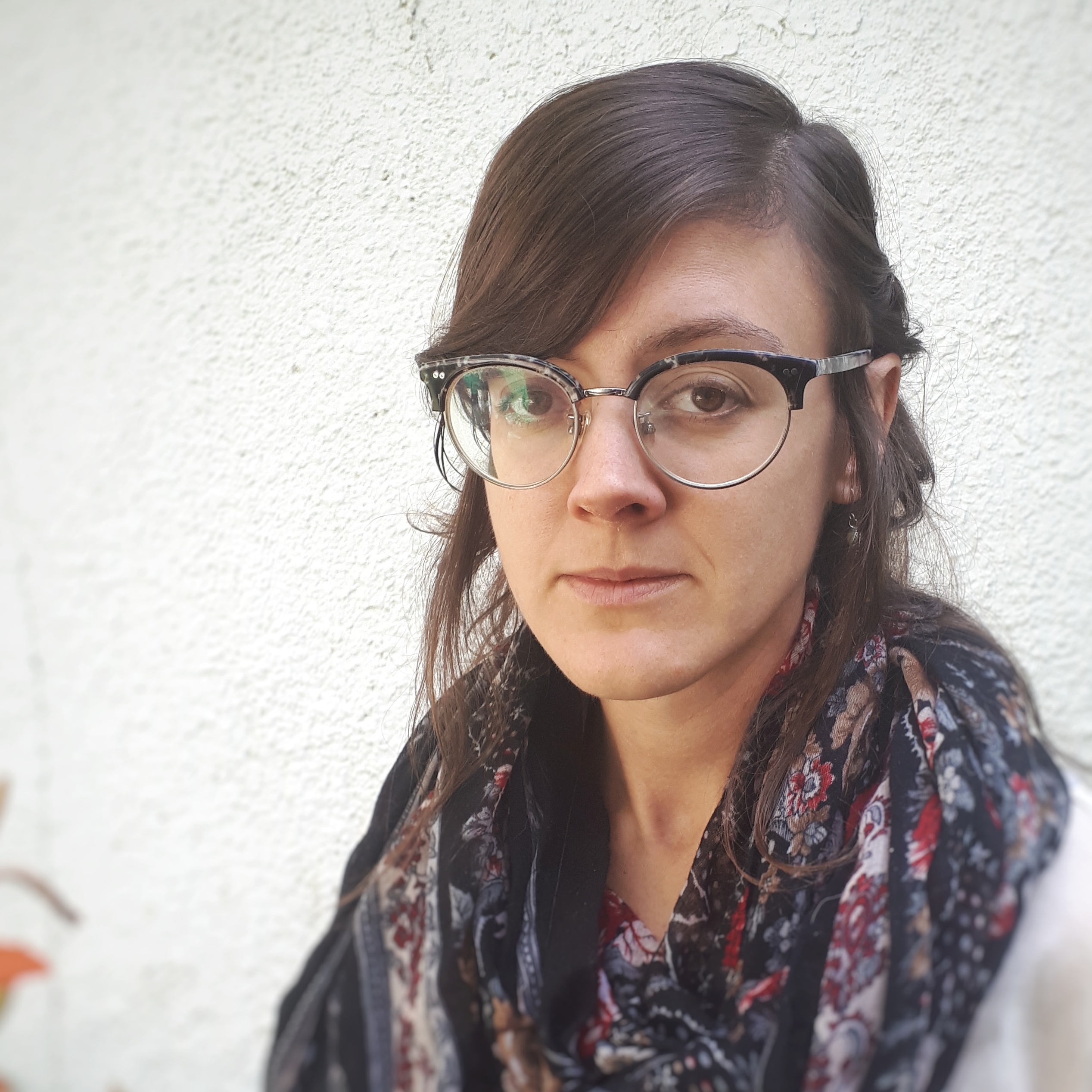 Celeste Inez Mathilda (apprentice teacher) (they/them) – does writing, printmaking, and herbalism, to promote mental health, empowerment and anti-oppression work in Manitoba. "Heather's work has interested me for years, but what really drew me to learn from her is the way that her work connects and reinforces all of the other work i do. Holding space (for others and ourselves!) underpins and deepens so many of the projects, big and small, that we undertake in our lives. Also, in what feels like an increasingly complex world, navigating complexity is becoming immeasurably valuable and may very well be the key to moving forward to a better future."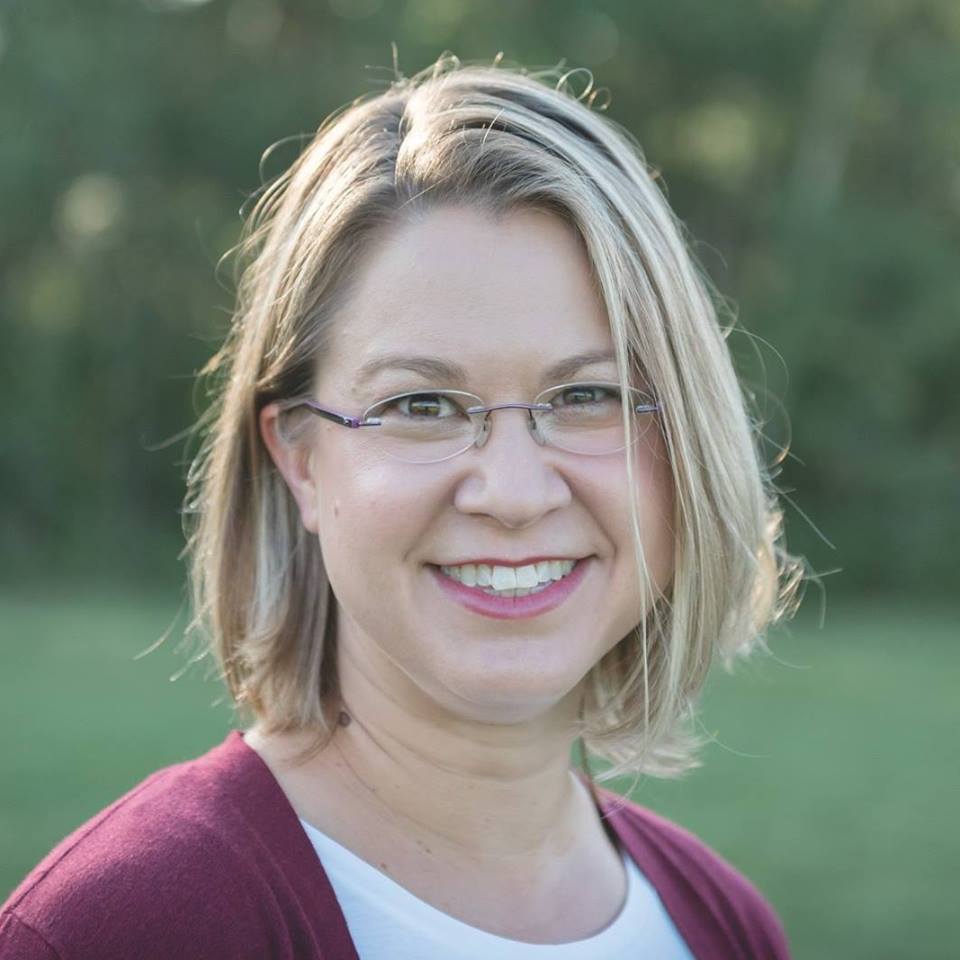 Krista Folkers Dela Rosa
Administrator (she/her)
Krista will be your first point of contact if you have any questions about payments, registration, etc.. "I have had the privilege of being in a variety of spaces with Heather, personally and professionally, and have always found these times to have that unique magic of being gentle and safe AND challenging enough to promote deep growth. It is my honour to be able to 'hold the edges' of the container of Heather's work administratively, in order to allow her and those she works with, to be their best selves and do their best work."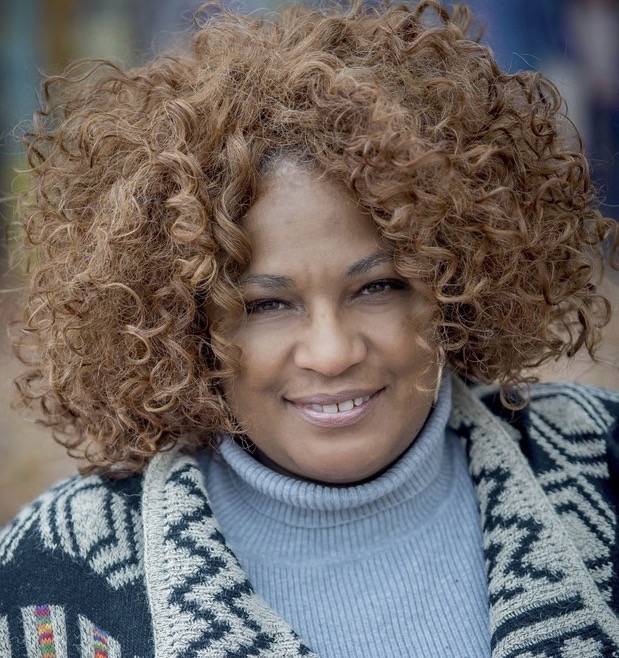 Desiree Adaway
Consultant (she/her)
Desiree will be supporting us in holding space for complexity. Especially when we get into Module 4, we'll find ourselves in challenging conversations around race, power, discrimination, etc. For some participants (especially those from non-dominant groups such as people of colour) it can be difficult to unpack these issues in a space facilitated by predominantly white people. For those times, Desiree will be available as a consultant as needed. She specializes in leading difficult conversations on race, class + gender. 
"As a team coach and systemic constellator, it's important for me to be able to hold space in a group to create an atmosphere of safety and space. This training fits perfectly. With her extensive 'blended' learning environment, Heather expanded my understanding of this difficult and somewhat elusive subject. I would certainly recommend this training and I think that the program offers the possibility of spreading the concept of 'Holding Space' further throughout the world."  – Annelies Meijers, coach and facilitator, Holland

Basic Skills (module 1) – $525 CAD (approx $400 USD) (or 3 payments of $184 CAD)

Basic + (modules 1+2) – $925 CAD (approx. $706 USD) (or 3 monthly payments of $324 CAD)

Facilitator (modules 1-4) –
$1625 CAD (approx. $1240 USD) (or 3 payments of $569
CAD)

Coach (modules 1, 2, 4, 5) – 
$1625 CAD (approx. $1240 USD) (or 3 payments of $569
CAD)

Leader (modules 1-5) – $1975 CAD (approx. $1507 USD) (or 3 payments of $691 CAD)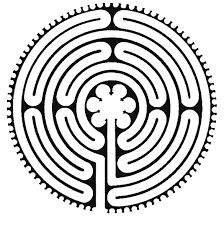 License for Holding Space resources (added cost) – $600 CAD (approx. $458 USD) (or 3 payments of $210 CAD)
Questions? (click for Q&A) >>
Q. Is this a certification progam? Can I become a certified coach or facilitator?
A. No, at this time I have decided not to pursue certification for either the coach or facilitator program. I've gone back and forth on this, but in the end, I'm not sure I see the value of "certifying" people in a methodology such as this. You'll gain a lot of good skills, but I don't believe one program can ever include all of the skills a person needs for this complex and nuanced work.
Q. What's the refund policy?
A. If you register, and then something comes up, you can request a refund (minus a 15% admin. fee) up until 2 days before the program starts. Since registration is limited and it won't be possible to add people after the program starts, there won't be refunds later.
Q. Will there be any opportunities for in-person learning?
A. I'll be teaching parts of this program at various retreats and workshops (in Canada in September and in the Netherlands in January). If you register for one of the in-person trainings, you can request a discount for the online program (the discount will depend on the portion you completed in-person – it's different for each offering).
Q. What if I can't make the calls? Will I miss much of the teaching?
A. The calls are meant for integration (ie. conversation with other participants, checking in with each other, clarification of complex issues, etc.) and we rarely offer new teaching that isn't included in the material (though other participants bring in much richness with their experience and ideas). All calls will be recorded, so if you miss them, you can watch/listen later. Some who went through the program the first time said they felt a deep connection with the community even though they couldn't make the calls and watched the recordings instead.
Q. Will this be offered again?
A. Yes, I plan to offer this program twice a year, starting in January and July.
Q. What do you mean by "practical experience"?
A. There will be some assignments where you'll be encouraged to practice the learning in a real-time conversation. For example, during the coaching module, you'll be encouraged to find a "client" with whom you can practice. And during the facilitation module, you'll be supported in hosting a circle of your own. We will also set up a buddy system where you can meet with another participant (on Zoom or Skype) to practice with each other.
"I signed up for this course hoping to find ways to work better with my clients – it is so much more than that. I now have a language for connecting with others in a deep deep way that I have longed for, it seems all of my life. The power of connecting with a group of people from around the world and engaging in deep honest and meaningful conversation will stay with me and inform my practice forever." – Linda Pentland, England
Registration is now CLOSED for the October 2019 session as we are SOLD OUT!
For 2020 – Equity pricing: If you are a member of a marginalized group of people (BIPOC, LGBTQ+, people with disabilities, etc.), you are welcome to claim a 10% discount on registration. It's on an honour system (ie. you don't have to prove anything to us) and anyone who feels they qualify can use the coupon code EQUITY in the registration form to claim the equity price. If, on the other hand, you believe that you've had access to more privilege than most and wish to make a donation so that others can access this program and others like it (whether or not you are signing up) you can donate, or add it to your registration fee when registration re-opens in 2020.

NEW! 2020 Corporate discounts
If there are a few people in your organization interested in registering together, contact us for a corporate discount. Also, if you are interested in exploring the possibility of offering this program within your organization, contact us to discuss licensing opportunities, etc.
Still uncertain?
This program can be fairly intense and soul-searching (and requires approximately 3-6 hours/week commitment), so I want you to be sure it's the right fit for you before you register. If, after reading the above content, you're still not sure if this is the right match for you, you can book a half-hour exploratory call with me (Heather).