"Keep away from people who try to belittle your ambitions. Small people always do that, but the really great make you feel that you, too, can become great." ~ Mark Twain
Tomorrow, after I teach a storytelling workshop for a national non-profit, I'll be heading out on a special annual pilgrimage. A twelve hour road trip in good company will take me to the Black Hills of South Dakota, where I will gather once again with the women of Gather the Women.
This will be my third year in this circle of women. I can hardly wait to be with them again. When I am in this circle, I feel fed, held, honoured, encouraged, and strengthened. Even though we only see each other once a year, women in this circle have supported me through the grief of losing my mother, encouraged me in the growth of my business, and cheered for me every time I've done something brave.
But the primary reason why I keep going back?
They call me into my greatness.
These women want me to succeed. They want me to be bold, strong, and successful. They want me to make a mark in the world. They believe wholeheartedly in my work and cheer with their whole hearts when I do it well.
Why? Because MY work is OUR collective work. And because when I succeed, we ALL succeed.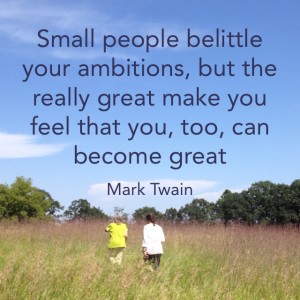 That's the way it is when you surround yourself with powerful women who aren't threatened by other people's power. We succeed together and we leave the world a better place.
Are you longing to surround yourself with that kind of support?
I can help. What those women do for me, I want to do for you.
I want to call you into your greatness.
I want to cheer from the sidelines as you succeed. I want to nudge you into those places that feel scary but you know are right. I want to help you find your path.
How can I help you?
1. Come join Pathfinder Circle where you'll find yourself surrounded by other women who are also daring to find their paths and step into their greatness. (It's an online coaching circle that meets once a week for 8 weeks, starting September 30th.)
2. If you want to step into your greatness in your writing, sign up for Openhearted Writing Circle. (It's a one-day online writing retreat, on October 4th, that will help you crack open your heart and pour it onto the page.)
3. If it's one-on-one support you need, sign up for coaching. If you're a leader/facilitator/teacher/coach, check out this offering.
Many years ago, when I was in my first leadership position, I realized that helping other people shine is just as good as shining yourself. Because we all benefit from each other's glow.
Let me help you shine.