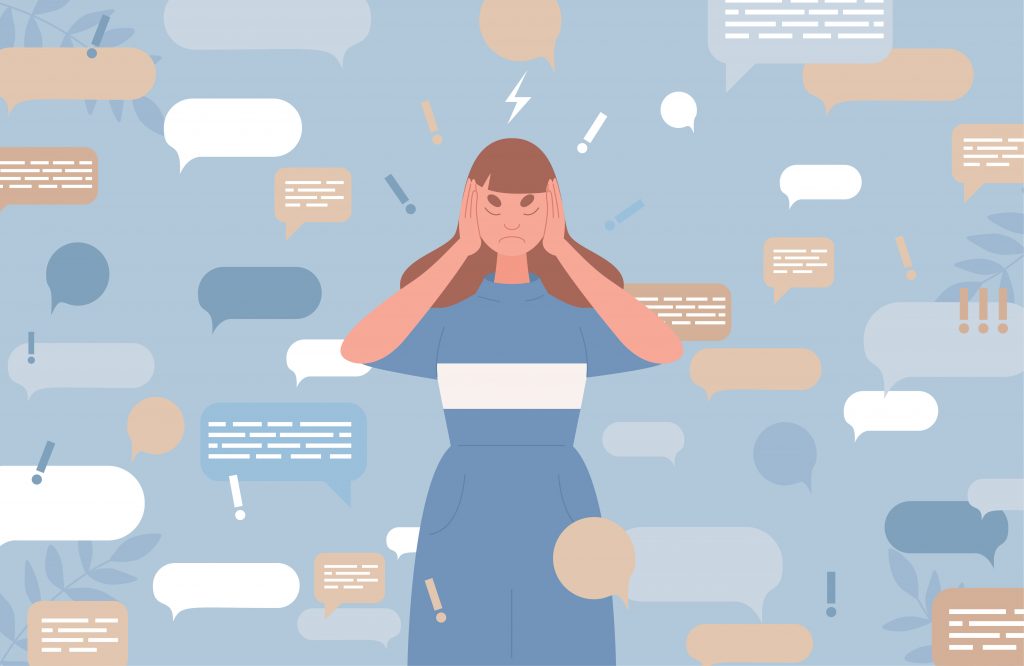 On a news program recently, I heard a judge being quoted as saying that, in deciding the sentence for someone who'd been charged with a crime, he was influenced by neither emotions nor public opinion. And my response was… REALLY?! Is such a thing even possible? I think it would take some kind of unnatural, non-human capacity for detachment to be influenced by neither your emotions nor public opinion. (Or perhaps sometimes it's sociopathic or narcissistic personality disorder?) We are all influenced, in big and little ways, every single day, even when we're not conscious of the influence.
Back when I used to teach university courses in communications and public relations, I would teach my students to pay special attention to the voices and ideas that most influenced them. A final assignment in my Writing for Public Relations classes was to do a presentation on one piece of writing that had influenced them in their lives. It could be a book, a movie script, an advertisement, or even a poster. I wanted them to at least be conscious of when and how they were being influenced, and, as they became public relations professionals themselves, I hoped that they would make conscious choices to use their influence wisely and not put unnecessary propaganda into the world. (I also taught them the difference between propaganda and persuasion.) Many of the students had never considered who they were most influenced by.
Part of the reason why I'm taking the sabbatical and social media break that I'm currently on is that I want to be more conscious of the voices I allow in to influence me. Sometimes, when I'm not paying enough attention to how much I'm online, social media feels like a whole lot of noise, and in the midst of that noise, I can hardly hear my own voice. I start to feel like I'm in a boat without an oar and I'm just drifting along on the current of public opinion, not choosing my own direction.
It's an easy thing to slip into, and it can happen for a lot of reasons. Sometimes it happens because I'm just too tired or emotionally drained to make conscious choices and I find myself picking up my phone like a drug that comforts me in my exhaustion. Sometimes it happens because I'm feeling disconnected or abandoned and I want to renew my feelings of connection with people (especially in a pandemic). Sometimes I'm just bored and slip into mindless behaviour.
I am not against social media, by any stretch. I value the very real friendships it has made possible in my life, and I acknowledge the fact that it has helped me grow a thriving business. It would be hypocritical to turn my nose up at it after all of the value that it has brought.
But I want to live in a conscious relationship with social media. I want to be conscious of when it feeds me and when it harms me. I want to witness when I feel like it's sucking me in almost without my consent. I want to notice when I'm feeling manipulated by the algorithms and when I'm making choices I wouldn't otherwise make because I've been unconsciously influenced.
I especially want to be conscious of when it makes me lose connection with my own voice and the voices of people who matter the most to me. My voice is important to me and I want it to ring clear and true and full of integrity.
This summer, I am intentionally focusing on the relationships that happen offline – with my daughters, my friends, my family, and myself. I am doing a kind of social media detox to see if I think and feel differently when I'm not being fed with a constant stream of other people's opinions. I'm going to spend a lot of time listening to myself and to those who sit with me for long, slow conversations over campfires. I'll also read books, but only those that feel nourishing to me and don't take me down a river I don't want to float along.
It doesn't mean I won't be influenced by voices other than my own. That seems like an impossible thing to achieve (and not necessarily a desirable one, because it borders on narcissism). But it means that when I AM influenced, I'm doing so consciously and with my full consent.