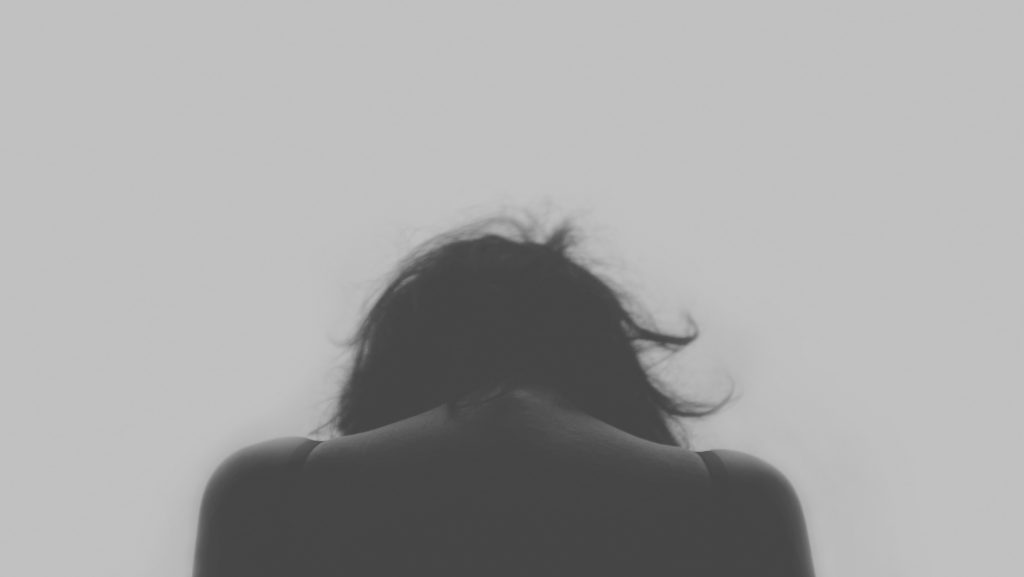 I had good intensions of writing something light-hearted this week, in celebration of the beginning of summer and the launch of my new program, A Full-Bodied Life. The first lesson in that program is about embracing joy, so it seemed fitting to write something joyful. But then something hard happened, and those plans were set aside because it felt more important to write about this. Sometimes, that's just the way life is. Sometimes the hard gets mixed in with the happy (which is all part of what I teach in A Full-Bodied Life). Maybe next week I'll be back with something light-hearted.
A few days ago, my day took a complete detour from where I expected it to go. On my morning walk, I came across a young woman getting up off the ground with her bike near the river's edge. She was stumbling and I thought she'd fallen off her bike. I stopped to ask if she was okay and needed help.
She wasn't okay, she told me. She'd been trying to end her own life.
I said I was sorry to hear that and asked her if there was someone I could call to be with her. She told me her mom was in the hospital in a coma, her grandma lived far away, and there was nobody else around who cared for her.
Not sure what to do next, I asked what her name was and whether she'd consider continuing my walk with me. (I'll call her Debbie for the purposes of this story, though that's not her real name.) Debbie agreed to walk with me and I learned about her hard life on the streets. She is HIV positive. It was the anniversary of the miscarriage of a baby boy she really wanted. She's two years aged out of the foster care system that she was placed in because her mom tried to sell her for drugs when she was ten. She has lost several siblings to drug-related deaths.
I found Debbie at the edge of the Red River, not far from the place where Tina Fontaine's body was pulled from the water. She told me that the day before, she'd ridden her bike out to Brady Road landfill site, intending to end her life there, but she couldn't get in. The landfill site is where Linda Mary Beardy's body was found back in April. I don't know whether either of those things have significance for where or how she was planning to end her life, but I couldn't overlook the connection.
She didn't want me to call 911 or take her to a hospital because she doesn't have a history of being treated kindly by people in the medical system in our city. "I have PTSD from it," she said. I honoured her request and instead made a couple of calls to try to find someone with a vehicle who could help me get her to somewhere safe. In the end, my daughter Julie met us with my car.
Debbie was barefoot, and it was Julie who first clued in to the fact that her first need might be for a pair of shoes. We didn't have any at our house that would fit her, so I drove her to a thrift store to buy her a pair. Then I bought her breakfast, and then took her to a social services agency where she said she had access to mental health support. We spent about two hours together, chatting about our families. I told her that I, too, had lost a baby boy that I really wanted. I asked her if she liked music. "Taylor Swift?" I asked "Or Harry Styles?" She smiled and nodded vigorously and I turned on one of my daughter's playlists.
I don't know whether anything I did for Debbie was the "right" thing. I don't know whether she found a way to carry out her plan later in the day (or tomorrow, or the next day). I don't know whether she'll find a place in the world where people treat her with the kind of dignity that she has been offered so little of in her life. To be honest, I don't feel a lot of hope on her behalf, so I didn't walk away feeling like I'd done anything heroic in helping her choose not to die that morning. Life has been unbelievably cruel to this young woman and I don't know how she can hold as much pain in her body as she does.
I saw the way people looked at her when she walked into the thrift store barefoot, and I don't disbelieve anything she said about the ways that people in health care and social services have mistreated her. My heart feels broken on her behalf. This lovely young woman, whose face broke into a grin when I offered to buy her second-hand shoes ("They're New Balance!", she bragged to the support worker later, before I left her), who wanted to know all about my life too when I asked about hers, who gave me the best hug before I left… she deserves so much better than the world has offered her.
No, I don't know if anything I did was right, but if nothing else, I wanted her to experience a little kindness on a day when she was grieving her dead son (just as I once grieved mine). She deserves at least that.
A couple of days later, there is much about this experience that is still alive in my heart and my body. This is not my first experience with someone who wanted to end their own life. Just down the road from where I met Debbie is the hospital where I rushed my former husband the second time he tried to die. He was also there the first time, fifteen years earlier. There's a hill outside the hospital where I cried some of the most hopeless tears of my life. I know something about how much people can be failed by the medical and mental health systems because I've seen it up close and personal.
There are more stories. There were other times I sat in other emergency rooms in this city with other people close to me who could see no reason for carrying on their lives. Some of those stories can still flood my body with anxiety over the memory of them.
When I shared this story on social media a few days ago, some people asked for more, and I could sense in their questions some desire to know what to do should they ever find themselves in that position. I can't claim any suicide prevention expertise (and don't, to be honest, entirely resonate with the terminology of "suicide prevention"), but I can share some of what feels true for me now, having lived some version of this story multiple times. Know this… I share these things partly because, in the past, I have done completely the opposite and later wished I could go back and change things.
1. Don't deny or gaslight anything they share with you about how hard their life is. The pain is real. Treat it like it's real and don't belittle them for having a moment when it feels like too much to manage.
2. Don't try to sugar-coat how good their life might be if they choose to hang on a little longer. Don't even pretend that you know that they are better off alive than dead. You don't know that and there's no point in lying about it.
3. Place their dignity and autonomy at the centre. They get to make their own choices and you are not in control of what they choose. You might not like what they choose, but it's their life and their choice.
4. Offer them kindness, presence, and listening. Ask them questions that honour their humanity and let them know that, if nothing else, in this moment they are being seen.
5. Consider it simply as one moment and one choice in that moment. Maybe they can choose not to die in this moment. Maybe they can hang on for one more moment. Maybe they can go for a walk with you and you can chat about your families for awhile and that is enough for this moment. The rest of their lives is beyond the scope of your conversation.
6. Be brave enough to open your heart to them, at least a little (if/when appropriate). You've found them in a vulnerable position, and they will likely be sensitive to judgement. Let them know that you are as human as they are and your life is full of imperfections too.
7. Shut down your inclination to try to be a hero. You are not the star of this show. Do what you can, and, if possible, try to get them to somewhere safe where support is available to them, but keep your ego in check and don't try to fix their life. It's not yours to fix.
8. Find other people who can help, if possible, but be prepared to stand up for the person's right to their autonomy and dignity. Some people will be inclined toward judgement and/or trying to control the situation, and you might serve the hurting person the most by being an advocate for their right to be treated kindly.
9. Pay attention to how you're being triggered by what's happening and do your best to soothe yourself so that your own fears, grief, anxiety, trauma, etc. are not projected onto the situation. For the moment that this person needs you, try to make it about them, and then make sure you look after yourself later.
10. When the moment is over, give your body and heart heaps of tenderness and soothing (and reach out to others to talk about it if you need to) so that the trauma of that moment doesn't settle into you. If the person chooses to end their life regardless of what you did or said, don't take that on – you did the best you could and they made their own choice. Don't be afraid to get professional help to figure out how to deal with what happened.
Friends, I hope you're never faced with such a situation, but if you are, I hope that you will trust that whatever kindness you are able to offer is enough. And don't forget to extend that kindness to yourself as well.